A gang of armed robbers under the umbrella of One Million Boys has invaded the Agbara axis of Ogun State, unleashing terror on residents. The robbers, said to be between the ages of 18 and 23, have looted no fewer than 30 houses. Their mode of operation, according to sources, "is invading their targeted houses and holding occupants to ransom."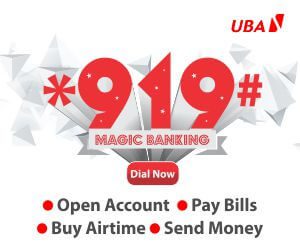 "Any resident that cannot cough up money or any item of value would be given life-threatening matchet wounds. And woe betide anyone who deliberately stands in their way whenever they are operating," Alhaji Lamidi, a resident of Bola Adegbeyin Street, Checkpoint, Agbara, said.
Lamidi told The Point that two weeks ago, the 'One Million Boys' robbery squad invaded the community to unleash terror on the residents.
"They came in their hundreds. It was a daylight operation that sent the police in the area scampering," he said. Investigations by The Point also revealed that, the unlawful activities of the gangsters soon extended beyond Agbara to Edu, Igbesa and other areas where residents now keep a 24-hour vigil.
"We have extended our patrol to those areas considered vulnerable. We have intensified both our overt and covert intelligence gathering. We are on the ground to contain their illegal activities," a police officer, who would not like his name mentioned, told our correspondent at the Agbara Police Station, during the week.
At Edu, a town near Igbesa, the police and residents have also intensified vigil and patrol. "We now make bonfires at some strategic places. We have also reequipped our watchmen who now work with other security agents, especially the police, to ward off the undesirable elements that have turned our peaceful coexistence to a nightmare," an ex-lawmaker, Mr. Taiwo Olajide of Koseunti Zone, Edu, said.
According to Olajide, residents in the community now sleep with one eye open. "We do not want to take things with levity. Both day and night, we are watching," he said.
Further investigations by The Point revealed that the 'One Million Boys' robbery squad was formerly operating in FESTAC /Ajegunle areas of Lagos. The social miscreants were said to have been flushed out by the former Area Commander of FESTAC Town, Mr. Damien Okoro, who reportedly dealt decisively with them.
Barely a year ago, when Okoro was transferred out of the area, the remaining members of the group were said to have re-assembled and turned the area to their base. "They were actually operating like a cult group. Some of them have similar tattoos on their body, especially the neck region. It is not very difficult to identify a member with such marks," a source said.
The source also revealed that the robbers actually started as a community development youth group but soon showed their true colour as a murderous group.
"Today, One Million Boys have turned out to be robbers, murderers, assassins, hired killers, thieves and what have you. We shall hunt them down one after the other," a special anti-robbery squad operative hinted.
The Ogun State Police Public Relations Officer, Mr. Muyiwa Adejobi, a superintendent of police, told our correspondent that the activities of the hoodlums would be contained in good time.
"We are not relenting in our collective efforts to contain any uprising. We have spread our tentacles and very soon, the long arm of the law shall catch up with the criminals," he said.