One of Nigeria's leading comedians, Saheed Mohammed, popularly known as Funky Mallam, has debunked the rumour that he has retired from the entertainment industry. Funky who is known for his Hausa comedic style, in an encounter with The Point, debunked the retirement notion.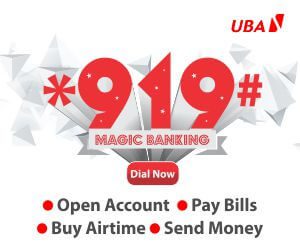 He said, "I have not retired from what I love doing most; comedy. Though other works that I do may keep me away from comedy briefly, it doesn't indicate my retirement from the entertainment world.
"For instance, 2015 has been a very tough and busy year for me. But I thank God for everything. I have shot a lot of movies and done some programmes and endorsements. Nothing makes one happier."
The comedy star, who is a brand ambassador with telecommunications giant, Globacom, while commenting on the Nigerian entertainment industry, admitted that the industry, despite its leading strides in Africa, needed support from both the government and the private sector. "Actually, we have grown so far but as a matter of fact, we need support from both the government and the private sector, in order to record more success," he said.
The comedian, who has also dabbled into music, said going into music was deliberately to be a peace ambassador for the country with different inspirational songs. He said, "I do inspirational songs. I have a single and I am also working on a project; a peace song. But I hope to finish it up soon. I also intend to start promoting the reggae version of one of my songs. It is also a kind of peace song that explains to people that true Muslims are not violent, evil or troublemakers.
"A lot of people paint Muslims as bad or evil, especially considering the activities of Boko Haram. But the same Islam taught us to live in peace with our neighbours. It is only Him that knows why He created people with different colours, cultures, religions and all that. So, He asks us to appreciate one another and not fight; and allow Him to be the judge and do the battle."
On whether his fellow Muslims condemn his standup profession, he maintained that "what I do is not against my religion. So, I do not have any problem with my people as regards my profession. I do not think that any Muslim perceives me negatively. Though, we have a lot of misunderstanding when it comes to culture and religion; one has to work hard to earn a living, as long as one does not hurt anybody's feeling or go contrary to either the teaching of the Quran or of our tradition."
Saheed was, however, quick to say that the only thing he missed was his privacy. "Fame has taken my privacy away and that is one of the prices you pay for being great in life," he noted.