The Office of the National Security Adviser has urged state governments to show more commitment to disarmament, deradicalisation and reintegration of repentant insurgents, to ensure sustainable peace.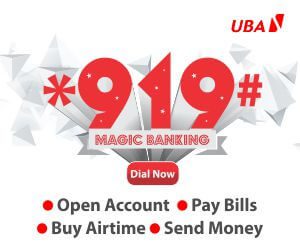 Rear Adm. Yaminu Musa (rtd), the Coordinator, National Counter Terrorism Centre, ONSA, made the call at the closing of the National Technical Workshop on Amnesty Management, Deradicalisation and Community-based Reintegration, on Friday in Abuja.
Musa said the contributions to the workshop would boost the combined efforts of stakeholders and international partners in addressing the security challenges in Nigeria.
He added that it would also support the national goal of ensuring a safer and resilient society for all residents of the country.
According to him, the workshop has provided a platform to promote collaborative learning and a shared purpose for advancing DDR in Nigeria.
"It has given us more insights into what we need to do better in the implementation of the Policy Framework and National Action Plan for Preventing and Countering Violent Extremism in the country.
"I therefore charge all the state representatives to go back and reflect on the gains of this event and come up with contextual approaches to advancing the DDR process in your various states, in line with the national objective.
"We have a herculean task ahead of us but it is not insurmountable, let us activate our 'I can spirit' and the gains will be enormous," Musa said.
The Country Director, International Alert Nigeria, Paul-Bemshima Nyulaku, said the first DDR programme in Nigeria was the amnesty programme in the Niger Delta, adding that deradicalisation was part of Operation Safe Corridor.
Nyulaku however said community-based reintegration was unknown in Nigeria, as such there was need to engage and sensitize communities for them to be able to accept back repentant insurgents.
He therefore said all stakeholders should make effort to take the conversation forward, adding that community-based reintegration was critical to sustainable peace in the country.
The country director said while government plays lead role in DDR programme, it was important to properly engage communities to accept the programme.
The the stakeholders recommended that federal and state governments should explore the options within the context of their various security challenges.
At the workshop, representatives of the international community, including European Union, British High Commission, Swiss Embassy, among others, expressed willingness to support efforts to ensure a resilient community in Nigeria. (NAN)