By DAMILARE OLOYEDE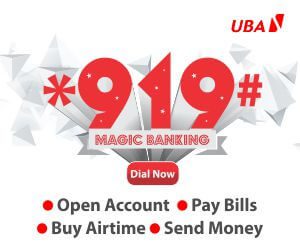 Africa's foremost monarch and co-Chairman of Nigeria's Traditional Rulers Council, His Imperial Majesty, Ooni of Ife, Oba Enitan Babatunde Ogunwusi was the cynosure of all eyes at the Federal Palace Hotels venue of the 2019 CULTURATTI.
The revered monarch, who flew in from Dublin, Republic of Ireland, where he had gone to foster unity, cultural ties and peaceful coexistence between humanity, hurriedly came into the country to make the attendance as the Royal Father of the Day.
Also at the event was a very close ally of the monarch and maritime tycoon, Princess Toyin Kolade, the Iyalaje of Apapa, who also doubles as the Managing Director/CEO of FISOLAK Ltd. At the event, Princess Kolade, popularly called Iyalaje, was up and doing as she ensured every guest had a swell time and enjoyed the fun of the night.
CULTURATTI, the brainchild of Idris Aregbe, was formerly referred to as 'Sisi Oge, My Pride & My Heritage.' The event is always a pot pouri of culture, art, beauty and music. The 2019 edition is the 12th edition, and it has become a veritable platform to celebrate African culture.
The high point of the day was the 2019 'CULTURATTI Ambassador' beauty pageant in which Abisola Salawu glowingly emerged the winner.
The contest had 29 contestants – male and female models- and was competitive with a dazzling display of character and confidence from the contestants. After a series of exhausting routines and challenging questions, the judges found Abisola Salawu worthy of the highly coveted crown.
Abisola became the toast of all judges with her impressive performance, her charming charisma and striking intelligence, making her the favourite amongst other contestants.
In a chat with our correspondent, the new Culturati Ambassador expressed gratitude to the organisers of the pageant for providing such a platform to showcase her talent and represent Africa on the global
stage.
Salawu said, "This is a dream come true because I have been looking for the right platform to showcase my talents and cultural heritage. There couldn't have been a better opportunity to be a part of a great project such
as this.
"I am most grateful to God for the win and to the organisers of Culturati for creating such a rewarding platform for young people to achieve their dreams, discover their hidden talents and utilise their potential."
She, however, promised to use the opportunity to help others to discover their talents and also to preserve African culture through her music and dance
genre.
The contestants were judged by a panel comprising the Managing Director, Slice Media Solutions Limited, Mrs. Khadijah Okunnu Lamidi; comedian, Justice Emonaerere Nuagbe, better known as Ushbebe; founder, African Fashion Week (London and Nigeria), Princess Ronke Ademiluyi; and CEO Aledeh News, Sulaiman
Aledeh.