The organised labour in Imo State on Monday said it is time to pay Governor Hope Uzodimma back for his good relationship with the workers under his watch, particularly as regards their welfare, adopting him as their candidate for the governorship election come November 11, 2023.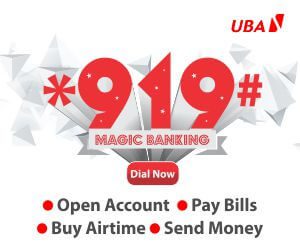 To further show that they have not had it so good in terms of the workers' welfare in Imo State until now, the organised labour comprising the Nigeria Labour Congress, the Trade Union Congress and the State Joint Public Service Negotiating Council also debunked the comments credited to the National President of the NLC, Joe Ajaero and his TUC colleague, Festus Osifo during Workers Day celebration on Monday in Abuja, that workers in Imo State have been laid off and that their salaries have remained unpaid.
The organised labour acknowledged that Imo workers are the most beneficiaries of the 3R government of Governor Uzodimma.
The Chairman of the State Public Service Negotiating Council in Imo State, Basil Iwu, told a gathering of both labour leaders and workers at the Rear Admiral Ndubuisi Kanu Square, venue of the 2023 Imo Workers Celebration Day, in his address that contrary to Ajaero's claims, "government has not sacked any worker," rather, "the Governor has even directed that salaries of workers not verified be paid."
Ajaero had claimed that 11,000 workers in Imo State were sacked as well as non- payment of salaries.
Iwu regretted that Ajaero was using his position as NLC President to mislead the public on the true position of government/labour relations as well as the state of welfare of workers in Imo State and called on the public to be wary of such comments.
Iwu listed a catalogue of things the workers in Imo State have enjoyed under Governor Uzodimma to include: prompt payment of salaries/ pension to verified workers/ pensioners, provision of free transportation buses for Imo workers to and from office, massive renovation of the State Secretariat, construction of good/quality and durable roads in Imo and restoration of peace/order in Imo State.
Others include: promotion of stagnated workers in Imo Civil Service, approval of 65 years and 40 years of Service for Imo teachers, approval of one percent check-off dues to Nigeria Union of Pensioners and also commencement of the payment of gratuities to our retired pensioners in Imo State, provision of official vehicles to Permanent Secretaries in various ministries in Imo State, approval of payment of salary for uncaptured workers/ pensioners, appointment of a Special Adviser on Labour Matters as a way of creating faster channel of communication between workers and the government, payment of 13 percent salary to workers, the first time since the creation of Imo State, among many others.
In appreciation of all these, the Imo workers through the Leadership of Organized Labour said: "On behalf of Imo State workers, we adopt His Excellency, Senator Hope Uzodimma as our candidate for the forthcoming Imo State gubernatorial election in Imo State."
However, Iwu pleaded with the Governor to direct full implementation of the payment of consequential adjustment arising from the nationally approved N30,000 minimum wage as well as to direct compliance on the payment of the three percent check off dues to industrial unions in Imo State.
To the surprise of Governor Uzodimma, plaques were presented to him by a group of Imo pensioners and members of the Joint Public Service Council who corroborated what Iwu said earlier regarding the prompt payment of salary of verified pensioners in Imo State.
The Pensioners were particularly grateful that Governor Uzodimma had moved to pay them their gratuities and felt they needed to encourage him with a token in appreciation of his love, concern and benevolence to them since he assumed office.
In his response, Governor Uzodimma said he is very familiar with the import of the Workers Day and that his administration, from day one, took a decision not to play with the welfare of the workers in Imo State.
He said despite all odds, including lean resources and spate of contrived insecurity affecting the desired stability of Imo State, his administration has made it a point of duty to implement all that Iwu listed earlier and that he will not relent in his efforts to ensure that before he leaves office, Imo workers will be the envy of other workers in the country.
Accepting the endorsement, Governor Uzodimma described it as a surprise.
He said it is "the Mother of all endorsements," noting that "to whom much is giving much is expected."
The Governor who gave a graphic relationship of his administration with workers since 2020, informed that he runs a transparent government and has never failed to celebrate the Workers Day with Imo workers since he assumed office, an indication of the importance he attaches to them as "partners, colleagues, friends, brothers and sisters."
He maintained that he has tried to make the welfare of workers a priority and enjoined workers to also bear in mind that the employer is entitled to greater productivity.

He recalled that "on assumption of office there were no available data on Imo workers to work with hence there were initial inconveniences."
He apologised to them over the inconveniences that arose trying to establish a data and asked the workers to think back and judge the situation they were into before and now.
The Governor enjoined Imo workers to "refrain from any external interference meant to create and cause disharmony between Government and workers in Imo State," emphasizing that his government "does not have records of sack of civil servants, non-payment of workers and or pensioners or declaring of verified workers as ghost workers."
He maintained that no past administration has given Imo workers more attention than his administration and that "the claims of people out there are false and untrue," and that whatever efforts his administration had made in the last three years was to be sure of what to do and how to do it well.
He bemoaned that some third forces were trying to cause crisis through the State to truncate the May 29 inauguration and warned that Imo State cannot be used for such.
The Governor, who reaffirmed that "one with God is in the majority" told the workers that under his watch "no evil man will become Governor again in Imo State."
He promised to drive government in a manner that government must create prosperity for the benefit of the common man, including the workers.
He announced that he had approved the payment of check-off dues to labour unions and had commenced the processes leading to the payment of gratuities to retried pensioners.
He assured the workers that their expectations under his administration will not be disappointed, saying he is for them, noting that they should bear in mind that where they work is where they will eat.
On the perceived running battle between the NLC at the national and state NLC, the Governor said that he has no hands in the election of NLC in Imo State and that as a Governor he cannot be confused or distracted, hence under his administration industrial synergy in Imo State is impeccable.
Concluding, he assured the workers who turned out in their numbers that "as soon as the revenue base of the State improves workers of the State will get higher pay and reviewed salaries."
He proceeded to announce that in the next few days the Health Insurance Scheme will be launched to accommodate all sorts of ailments threatening the workers.
He said the scheme costs his government over N80 million monthly and enjoined the workers not to be afraid because "every good thing comes with initial difficulties."
Governor Uzodimma had earlier taken a salute of enthusiastic workers during a march past.
Earlier in his remarks, the Head of Service of Imo State, Raymond Ucheoma, had welcomed Imo workers to the celebration and thanked the Governor for being physically present as usual.
He highlighted the governor's numerous and magnanimous welfare and attention to Imo workers which include rehabilitation of the State Secretariat, the free staff bus scheme, the ongoing promotions, the official vehicles to the Permanent Secretariats and prompt payment of salaries and pensions to serving and retired Imo workers, as well as the ease in official transactions in the Ministries, Departments and Agencies in the Civil Service.
Present at the celebrations were the Deputy Governor, Placid Njoku, the Speaker Imo State House of Assembly, Emeka Nduka, members of the Imo State Expanded Executive council and others.