What do you mean by 'Corporate Miscreant,' the tittle of your new album?
You could describe 'Corporate Miscreant' in your own way, but I call it the abuse of responsibilities. You know many people are looking for responsibilities, they are looking for something. When we were on the street, people always said more money means more problems, but I know some people who do not care about the problem that comes with money. These people just want to be rich.
I feel many people misuse their offices and opportunities, while others are looking for these opportunities badly. The name you call people who misuse opportunities are 'Corporate Miscreants.' I am referring to people generally; you could be a lawyer, a president, or a doctor.
Also, to rich people who are defiling little girls and getting married to them, I do not think it is proper and I call them 'Corporate Miscreants'. A lot of things are happening in this country.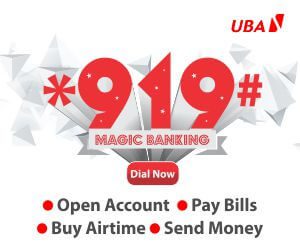 Can we say you are using this album to correct some ills in the society?
I think it is part of it. The tittle of the album alone is instructive and has corrected a whole lot of things, because nobody wants to be called a 'Corporate Miscreant'. As we speak, the phrase is all over the street and people have been asking me how I arrived at it.
This is the time for us to be careful in this country, because this is the only country we have. We need to work together because the truth is that nobody will repair the country for us expect ourselves.
Do you have a favourite track on the album?
I think my favourite is the last track on the album, 'Give Thanks'. I did it before I travelled to Europe. It is a way of thanking God for all He has done for me. I get touched whenever I play the song and I know a lot of people would like it. It is radio friendly and something you will like to hear while driving.
My album has a lot of commercial or party songs, but with messages. I think it is good for songs to carry messages because they travel far and wide.
This is an amazing album, it will be released on November 1. I have 21 tracks and it took me 11 months, almost a year, to put it together. I expect people to like different songs on the album because all of them are good.
'Double Wahala' follows the footsteps of late Fela Anikulapo-Kuti and now again you are using your new album to speak of the ills in the society. Will it be right to say you are following the footsteps of Fela?
I am following my footsteps. Fela is a role model. Fela has done everything and we are thriving on his legacy, but with different mindset. Every step we take today as Afrobeat musicians has been there and Fela Anikulapo Kuti was the kingpin. My music is mine, while Fela's was Fela's. I am not trying to build a magic that Fela has never done. But I have to be myself and I am trying to push my own gospel in my own way. I have been inspired by Fela, no doubt.
From Ajegunle to high-profile Lekki, has fame changed you?
No, I remain who I am. I do not think money can change me. I try as much as possible to be true to my character, the one many people have always known me for. It is not easy, but you do not have to change that. What you could change is your lifestyle, because change is constant. There are some radical things one did in the past that one would not like to continue.
I still hang out with my old friends, but it is not easy to play on the street like I used to. Since the street made me, sometimes I go there to relax with them and it is always rowdy.
But for some time now, I prefer to stay indoor; it is always from my bedroom to the studio. The game is not an easy one and you must always think of the next thing to do to stay in it. I could have been coming out with singles here and there, but the truth was that I needed to finish works on my album. This is why I have been indoor working.
"I am following my footsteps. Fela is a role model. Fela has done everything and we are thriving on his legacy, but with different mindset"
How do you intend to give back to Ajegunle?
I have plans, but I must first start from where I was raised. It is an area called Tolu, a riverine area. We have many market women and fishermen there. They now dump waste there. Many stars actually came from this area. We have a field there where everyone played football, including myself and that was where I even got my music inspiration. Most people who knew me then know what I am saying.
But I am not proud of the situation of the place right now. My brother, Odion Ighalo and Brown Ideye played football at Tolu too. I am looking at how I can stop them from turning the place to a dumping grown. I do not even know if the government knows what is going on there. If at all they want to be dumping refuse, there should be a barricade and it should not affect the community. The field is being affected by the dump site and it is the only place they have to play ball. What I hope to do is to get the field in good condition.
We are also having a massive concert on January 1. I hope to get many of my colleagues and brands to support me. I am from that region and I do not want people to go back to crime. There is no hope for Ajegunle people again and I have to give back to them. I am the only person they are looking up to at the moment. I have to reach out to them, with the help of my colleagues and motivational speakers.
Looking back at those days you were nobody and now, how do you feel?
I feel great. This is why I always thank God in all my songs. I am like a role model to a lot of hustlers out there. If Oriste Femi can make it, they can also become somebody tomorrow. Being a role model makes me happy.
How about your parents and siblings?
Many of my siblings are working now. I try to advise and support them. I lost my father in 2014, may his soul rest in peace. I miss him so much, he is my role model.
My mother is still alive, but does not work anymore. I do not want to stress her because I still want her to be around for so long. Whatever she wants, I know God will provide. She has done her best for me already; all she needs to do now is to rest and enjoy the fruits of her labour.
Why do you prefer to feature white ladies in your musical videos?
I try to balance things because of racism. It is an issue being talked about all over the world, but a lot of white people like me, even though I do not know why.
Do you believe in marriage?
Yes, I do and I am working on it as well. Marriage is something great, but many people do not know this. I think marriage is another grace, because we are a product of it. But things have changed. Marriage is not considered as necessary anymore provided you have children. Inasmuch as this is a different generation, we must not go out of lane. We must not mix things up. Marriage is endurance; no marriage is perfect.
How close are you to your two daughters?
They talk to me like a friend, not a father. If I do not make myself available, I will not know what they are passing through and they might be keeping things from me. I do not need to tell them I am their father, because they know that already.
How have you been able to combine music and fatherhood?
I do not think there is any father that wants to disappoint his kids because they look up to him. They know I am a superstar, the reason I must work harder. If I do not have kids, I might say I do not have responsibilities as such. Having children is a huge blessing; you cannot compare it with material things, because without them all your money is a waste. If you do not know, most celebrities feel great whenever they have kids, because it is like a double blessing.
How about the mothers of your children?
They come around to check their kids and the girls visit their mothers too