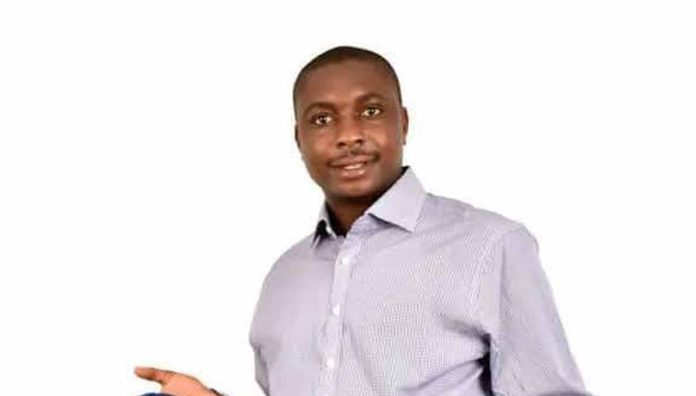 The March 18 governorship election that took place in Benue State witnessed a Christian cleric, Reverend Father Hyacinth Alia, of the All Progressives Congress, emerge the governor-elect. In this interview with MAYOWA SAMUEL, the state's party chairman, Augustine Agada, speaks on the victory as he rates the performance of outgoing governor, Samuel Ortom, of the People's Democratic Party. Excerpts: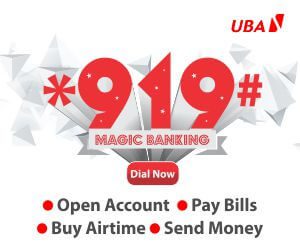 What's your view about the governorship election in Benue State that saw the emergence of your party's candidate as the governor-elect?
We thank God that the election was the will and wish of the people of Benue State. Like we've always said, which we know as a political party, even before the election, that Benue was one of the states that the result was already known even before the election, as a result of the abysmal performance of the Governor Samuel Ortom-led PDP administration. It has actually made our work easy but we also worked round the clock, and we thank God for the victory.
As the chairman of the main opposition party, you're one of those closer to the action, besides it's your duty to criticise the government in power. Some say Ortom did well, while others disagree, there are divergent views regarding his performance, but what made you arrive at the conclusion that Ortom had performed woefully since he assumed office?
Nobody, even onlookers and those outside the state, would have said that the governor had performed well. There's no different view as far as the achievement of Ortom is concerned in the last seven years and eight months. Everybody knows that he's the worst governor ever produced in the history of Nigeria.
But people would argue that if that was the case, he wouldn't have won re-election for a second term in 2019. Don't you think?
No! The issue that led to his reelection, aside the mass rigging that took place in his place in Logo, that's the Sankera axis and co, which is undeniable and unarguable, the truth remained that certain sentiments that had to do with the then killings in the state were politically motivated. Of course, you know that anything that has to do with the safety of the people, the people are more interested in it.
But later, they got to understand that there were political undertones, the people took their destiny in their hands. Sometimes you know certain sentiments as regards the zone that will be next to produce a governor, were also factors that played for him in his reelection bid. But the most important thing was the Fulanisation theory played by him, and of course, Benue was a sensitive place.
"THERE'S NO DIFFERENT VIEW AS FAR AS THE ACHIEVEMENT OF ORTOM IS CONCERNED IN THE LAST SEVEN YEARS AND EIGHT MONTHS. EVERYBODY KNOWS THAT HE'S THE WORST GOVERNOR EVER PRODUCED IN THE HISTORY OF NIGERIA"
Those are the things that gave him victory, and like I told you, it did not go on without rigging. There was massive rigging; over 200,000 votes in the last election (2019) were rigged in his favour.
That's not the story today because with the BVAS, that has to do with the actual number of people that voted, all those things were nowhere to be found. So even though he himself knows that he has failed, he doesn't need a soothsayer to tell him that he has failed totally, and he has failed the people of not just his generation but to his fourth generation.
You talked about killings and the safety of lives and properties of residents in the state. In the area of security, a few months ago, the governor established a local security outfit called the Benue State Community Volunteer Guards, aimed at providing surveillance and intelligence gathering against incessant herdsmen attacks. Also recall that he pleaded with the Federal Government to license the use of firearms for the outfit. You don't see any of these moves as attempts or huge steps by him to fight the insecurity in the state?
No, no, no. That outfit was primarily done to aid him perpetuate himself in power or by bringing his cronies as his successors or using them to heighten the crises of the Fulani issue, because like we have always said, why have they been pursuing the cows, instead of the offenders? You have a law in place, that's ranching.
But whenever these sins are committed, instead of going after the offenders to lock them up, you go after their animals and catch the animals. So there is more to it, only he can explain that. If you say the outfit he created was for security, what has he done to the established constitutional police and other security agencies that are in the state? How many vehicles has he bought for them to fight the insecurity in the state?
In that case, if you say Ortom launched the Volunteer Force to perpetuate himself in power by bringing his cronies as his successor, and not to secure lives and property of Benue residents, does it mean the governor elect, Rev. Fr. Alia may be looking to disband the security outfit? What security outfit?
What are the core responsibilities of the volunteer force or whatsoever security outfit the governor launched? Was it truly for the benefit of the citizens? What was the main objective and what was to be their achievement? It was an army for Orton's reelection bid. For us as a party, we'll of course review their activities.
If it meets the expectations of Benue people, then it's fine, because it's about Benue, not about individuals. But if it doesn't meet up, then it's as good as gone. Like I told you earlier, the issue of the anti-grazing law is something that the Benue House of Assembly promulgated, and we're standing by it.
What we're saying is that the model and modus operandi of the officers and men under the guidance of the Governor Samuel Ortom led administration is not correct. He should stop going after cows or people's animals, he should be going after offenders, those that have broken the law, they should be prosecuted and brought to book, not him going and packing people's cows, and causing disaffection. Why is he always after cows? That's what we're saying. So, I think their activities need to be reviewed.
To his defense, apart from him many governors have cried out that although the constitution says they are the Chief Security Officers of their states, they are not in control of security. Even top police and military heads have publicly said they don't take orders from the governors. You don't think that to some extent, he should be absolved of blame for some of the insecurity issues in the state?

The point is that you're not in control of security but please aid the ones controlled by the Federal Government, since it's in your state and you're the Chief Security Officer, can you please buy more vehicles for them to aid them?
If they're not mobile, how will they go to the nooks and crannies of the state to face criminals? I've never seen in recent times where they said Ortom bought a number of vehicles for the police and army, but I saw some vehicles he bought for his Volunteer Guards that he personally can control.
You said Ortom should provide vehicles for the army, police, and the others, so that they can go to the nooks and crannies where the criminals are. This is the same thing President Muhammadu Buhari has failed to do for Benue police and army, despite the incessant heinous attacks by terrorists. Don't you think this is an indictment on the Buhari-led APC administration?
What kind of indictment? One thing you should know is that every state has a governor who is the Chief Security Officer of that state. A governor who has been sworn in, his primary responsibility is to protect lives and properties. Of course, there's no extent you can go, as far as security of lives and properties are concerned. And I'm sure you know very well that most governors do enhance security in their states because they're the chief security officers of their states.
So, there's absolutely nothing wrong for a governor to buy vehicles for the law enforcement agencies to enhance security in his state, the vehicles can never be enough. Apart from vehicles, there are other equipment and other things state governors usually do to ensure that the lives and property of the citizens are safe.
So, it's not an indictment on the part of the Federal Government, it's the responsibility that the state must undergo, and that's why they have state security council meetings, they also have what they call security votes.
Apart from the area of security, what other particular areas do you think Governor Ortom has failed?
He has failed in all spheres, there's no sector of the economy of the state that Ortom has performed well. Is it health? Is it in social amenities? Is it in hospitality? Which area? That's why when you said some people said he did well; I said there's no controversy as regards his performance. Ortom hasn't performed in any sector of the economy.
Is it rural electrification? Is it in rural development? There's apparently no place. Is it in industrialisation? Is it in social engagements? Is it in tourism? Is it even in agriculture on which Benue built its strength?
There's apparently no point, and I stand to be corrected or to be quoted that there's no sector of Benue, even in the laid down civil service of the state, he's the worst ever. Go and check it and see if workers still come to work, it's because they have no schedules, there's apparently nothing happening, no approvals, nothing, nobody has the right to do anything, everything starts and ends with him and his wife.
So, maybe you'll help me, then I'll have to do some research to check, or else, there's no point. Makurdi is dirty, no street lights, just street lights that individuals do in their communities and other places.
Before your candidate won the Benue governorship election, he was not known. Now that he has won, people are now asking, who is this Rev Father Alia? What's his track record? You're the party chairman in the state, and I'm sure that there are qualities you and other members of your party saw that made you allow him stand for the governorship primary election, you're one of those who know him more. What are his track records or qualities that you know Benue people identified and made them vote for him?
You know who a priest is, someone that has been a priest for 32 good years, he has been in the service of God and humanity. You should know that every priest, by their calling and upbringing, are diligent people.
Also, wherever Rev Father Hyacinth Alia has been, he has always left a mark. He has been a Holy Ghost priest, healing people, doing wonders, so he's popular and well known. He might not be known in the political circle but he's well known in the religious circle and it also added to the reason why Benue people voted for him en masse.
Like I told you, the Benue election was one election that the world knew the result of, even before the election. If it had gone otherwise, people would have been so shocked. So, it's not a surprise that Rev Father Alia won the election, and of course, the abysmal performance of Governor Samuel Ortom got our candidate 50 percent ahead in the contest.
What's your party's experience in the state regarding the presidential and governorship elections, in terms of electoral violence, electoral manipulations and the likes?
The issue of violence during the elections was minimal to an extent because the security forces were up and doing. And of course, maybe that's as a result of the outburst by Ortom in every manner in which he was ready to hijack the process The truth is that the security agents were ready to protect lives, irrespective of which party you belonged to.
They wanted the right thing to be done and I think it's part of their core responsibilities, so we thank them for that. For us as a party, we were ready to win elections, we went all out to campaign while our junior partner, the PDP, weren't ready, they were thinking of rigging.
And of course, BVAS made it impossible and the will of people too was very essential, they were ready to vote and protect their votes, and I'm sure the overwhelming support is there for you to see. So yes, there were one or two places where they tried to intimidate voters and all that but their antics weren't enough to stop the victory or the wishes of the people. So, by and large, we won the election and we're grateful to God.
You said the PDP lost the governorship election because Governor Ortom failed, and you listed the reasons, one of which is his ethnic profiling. However, many would attribute your party's success to the rift Governor Ortom had with the national leadership of his party, you'll remember he's part of the G5. His party days ago, recommended him for investigation for alleged anti party activities. Many are of the view that his rift with his party contributed to your party's victory, and that, probably because of the rift; he didn't do enough to ensure his party won the polls in the state. Do you admit this?
Well, those are part of the ingredients that made the election a sweet one.
But besides that, whether it's the rift with his party or not, like I told you, this election in Benue was one that the whole world knew the result of, even before the election, the people of Benue were loud and clear.
Ortom failed, he became the worst ever produced governor in the history of Nigeria. So, how else can you describe such a person? Minus rift, the people had made up their minds. Like you said, the national has nothing to do with Benue, if it had to do with the national, we're talking of the Benue election, and the votes are here.
He had lost control; will you now say it was because of that rift that he lost his senatorial bid? Will that be enough for him to lose that bid as a sitting governor? The truth is that the people made up their minds and the signs are good because what the people are simply saying is that we don't have time for failures.
Finally, what's the governor-elect going to do differently when he assumes office?
Like I told you, he's a priest, and he knows the task ahead. I'm not the governor-elect but I've read his blueprint, and it's in tandem with that of our party, and I know that he's someone that has no room for failure, that I can assure you that he'll perform and he'll give his audit. The challenges are enormous but we're praying to God so that we can live up to the responsibility. That we know we'll do and that I know very well that he'll achieve.