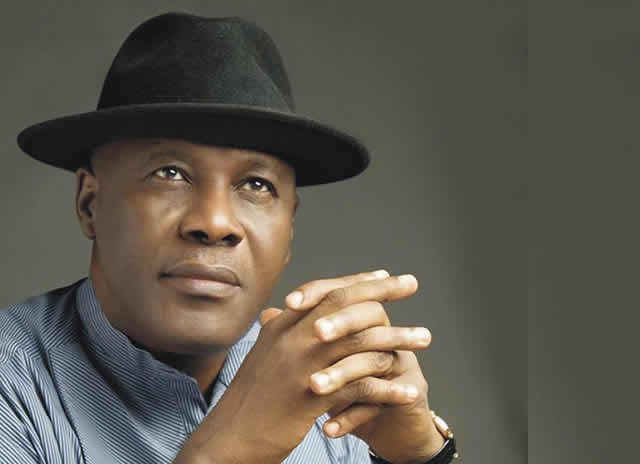 Flays Bozimo for endorsing Oborevwori
Former Minister of Niger Delta Affairs and Director-General of Delta State Campaign Council of the All Progressives Congress, Godsday Orubebe, has challenged Delta State Governor, Ifeanyi Okowa, to me any critical project he executed in Ijawland of Delta State in his over seven years in office.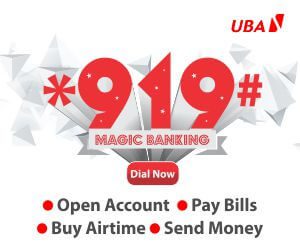 He said Delta Ijaw people are fully in support of the governorship ambition of Senator Ovie Omo-Agege beyond party lines.
Omo-Agege, Deputy President of the Nigerian Senate, is the governorship candidate of the APC in Delta State for the 2023 general elections.
Orubebe, while faulting recent endorsement of the PDP governorship candidate in the state, Sheriff Oborevwori, by some Ijaw PDP leaders led by former Minister of Police Affairs, Alaowei Broderick Bozimo, said Omo-Agege is the governorship candidate of the Ijaw Nation and he would enjoy their votes at the polls.
Flanked by top chieftains of the APC from Ijawland including Micheal Johnny, Orubebe alleged that the PDP-led government in the state failed the Ijaw people woefully, adding that projects executed by former governor James Ibori in Ijawland are the ones still standing.
The APC Campaign DG spoke on Friday at a press conference held at Ekpan, Uvwie, while reacting to the adoption of the governorship candidate of the PDP and Speaker of the State House of Assembly as the "sole governorship candidate in Ijawland in 2023" by Alaowei Bozimo.
He said, "Take a look at Ijaw land from 1999 till date. One can hardly point at any meaningful development project carried out by the various PDP state governments except the Bomadi Bridge built by former Governor, Chief James Ibori. Ijaw land is more or less in squalor despite the fact that Ijawland, contributes immensely to the state treasury.
"In eight years, Governor Ifeanyi Okowa could not finish the construction of Ogbobagbene- Torugbene- Ojobo road project, which he took from NDDC and deceived the people that he would complete it on record time. That of Ogriagbene- Torugbene has since been abandoned. "For eight years, Okowa could not complete the Ayakoromo bridge started during the tenure of Emmanuel Uduaghan. No single critical road is done by Okowa in the Ijaw nation.
"Ifeanyi Okowa established three universities by fiat in a single day. He did not deem it fit to be equitable in their siting by giving one to Ijaw nation."
He flayed Bozimo for the endorsement of Oborevwori. Orubebe noted that the former Police Affairs Minister only spoke for himself, saying that APC will overwhelming defeat PDP in Ijawland in Delta in next year's general elections.
"If one may ask, what are the reasons that Bozimo has to tell Ijaw people to continue to work for PDP and adopt Okowa's stooge as the preferred candidate of the Ijaw nation? Is it that Okowa and PDP have done so much for the people or because Bozimo is a Patron of the wicked and rudderless government of Okowa? No doubt, it is the second reason! Alaowei Broderick Bozimo is a friend to any government in power, especially at the state level, apparently because of the personal gains that such relationship attracts to him and members of his immediate family. Therefore, the gullible public should not be deceived by the antics of a man, who, does not have the interest of the Ijaw nation at heart.
"Instead of speaking truth to power, here, Alaowei Broderick Bozimo is leaking booths. Bozimo should ask himself if Ijaws don't like going to school. He should ask himself if Ijaw don't need hospitals, good road networks and other life enhancing infrastructures. No wonder he was roundly rejected to lead the INC as President when the Ijaw nation was looking for a leader.
"It's inconceivable that Alaowei Broderick Bozimo is not conscious of the declining fortunes of the PDP, not only in Delta State but the entire country as a whole. Alaowei Broderick Bozimo has always patronised governments whether for good or for bad. No person who means well for our people would want to continue to support a party and a government that has given a leprous treatment and impoverished our people except he or she is deriving personal benefits from the unjust system. That is exactly the case of Bozimo.
"To the discernible public and my patriotic Deltans, Alaowei Broderick merely spoke on behalf of his Ijaw co-travellers in PDP as he has no locus and authority to make a blanket general statement on behalf of the highly respected Ijaw ethic nationality.
"Gentlemen of the press, please convey this to the public that Alaowei Broderick Bozimo is on his own and he can only represent himself and his PDP co-deceivers. He can't offer the political direction to the Ijaw nation because the Ijaw nation didn't confer him with such mandate. It's certainly for self-preservation," he stated.