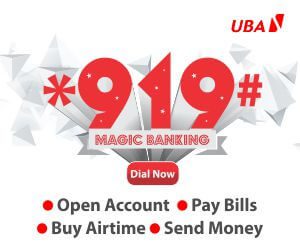 BY TIMOTHY AGBOR, OSOGBO
The Ataoja of Osogbo land, Oba Jimoh Olanipekun on Friday urged the nation's Vice President, Yemi Osinbajo to ensure that the abandoned Osun Federal Secretariat project is completed before the forthcoming general elections.
The traditional ruler made this demand when Osinbajo, one of the presidential aspirants, visited his palace in Osogbo to seek his blessings ahead of the Presidential Primary of the ruling All Progressives Congress.
Oba Olanipekun said one of the ways APC could win in any elections was for it to revisit the neglected federal government project in the state capital and finish it.
He urged Osinbajo to use his office to facilitate the competition of the project. The Osun Federal Secretariat project, with a 402-office accommodation, and located at Oke-Bale area along Ibokun road, Osogbo, was awarded in 2011 and since then has not been completed.
Addressing Osinbajo and the Deputy Governor of Osun State, Mr Benedict Alabi who accompanied the Vice President to his palace among other APC chieftains in the state in Yoruba language, the monarch said, "someone has been here, Jagaban Tinubu and I did promise to always pray for the realisation of his dream. I didnt even know that someone who is the Vice President of the country would also come.
What I will tell you (Osinbajo) is that you should not forsake Osogbo. The Federal Secretariat that the PDP government started, you didn't complete it till date. Aregbesola spent eight years as governor, he didn't do anything on the secretariat project. Also, Governor Oyetola is almost finishing his four years tenure, nothing has been done about it and he is already seeking another term.
"You (Osinbajo) will get there (position of president) but don't abandon Osogbo. If you get there and forsake our requests, we will turn our back against you. I don't like deceit. You (APC government) are cheating Osogbo. We discussed that the last time I visited Abuja and yet, nothing has been done. Do something about the project before the commencement of the election. It's what you do on the project that will assist the party in the state because Oyetola is seeking second term," Olanipekun pleaded with Osinbajo.
Debunking speculation that he always consider politicians who bring money for him during elections, the Ataoja said, "it's not true that I only support politicians that bring money to me. It's a lie. I have never visited any politician to beg for money. It's what you (Osinbajo) have done in my domain that will determine where we are going. Vice President, you will be victorious and you will return to my palace to express gratitude," he declared.
Speaking earlier, Osinbajo informed the monarch that his mission in Osun is to meet with delegates ahead of the APC presidential election and sought his royal blessings.
Osinbajo said he has requisite acumen about federal governance and that he is the best to succeed President Muhammadu Buhari.
Also speaking in Yoruba language, the Vice President said, "Kabiesi, I came to Osun State to meet with APC members. I want to talk to them about the forthcoming Presidential Primary election that would produce who would flag the flag of the party at the 2023 General Elections. So, I came to talk to delegates in Osun. I have been visiting other states in this regard.
"I am contesting because there is nothing about governance at the Federal Government level that I don't understand. In order to give my best for the country, I have decided to contest the presidential seat. So, Kabiesi, I need your prayers and blessings."
The deputy governor in the state, Mr Alabi said Governor Oyetola would have loved to welcome Osinbajo to the state by himself but was busy. "The governor wants to be but he is busy. I welcome the vice president to Osun State," he said.
Meanwhile, as at the time of filing this report, Osinbajo is meeting with APC delegates at the State Government House.