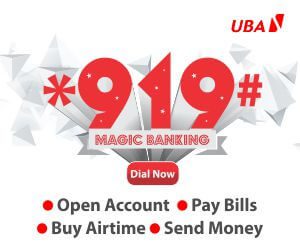 BY TIMOTHY AGBOR, OSOGBO
The Osun State governorship candidate of the Peoples Democratic Party, Senator Ademola Adeleke has said the moment of despair for the people of the state would soon be over as he was poised to unseating the Gboyega Oyetola administration in the July 16 governorship poll.
Addressing a mammoth crowd at a rally held in Osogbo, the state capital, on Friday, Adeleke declared his readiness to reverse the unfavourable conditions on the people of the state "as a result of Oyetola's disastrous performance over the past three years."
He said given his painstaking study of the need of the people, he has come up with clear plans that could offset their pains and cause a positive change in the situation of the people and the state. He then unveiled a 5-point agenda that would drive his policy as governor in order to meet the yearnings of the people.
He promised to give the welfare of workers and pensioners the attention it deserves, noting that as governor, he would ensure "first line charge for workers' welfare, salaries, gratuities, and pensions."
Others on the list are: "Boosting State economy by business partnering and support for business class; Osun money serving Osun people through homegrown infrastructure policy; People-focussed social policy through skill-based education, affordable health care, state security, and social security support; and Agro-based Industrialisation for wealth and job creation for youths and women."
Senator Adeleke assured Osun people that he would work on putting the decaying infrastructures back in shape, saying unlike what is happening under the APC government, his main interest will be Osun people and not lining the pockets of friends and cronies.
Welcoming Adeleke's supporters at the rally, the Director General of the Adeleke Campaign Organization, Hon Sunday Bisi urged the people of the state to eschew violence in the face of APC provocations but should do everything to protect their votes for the PDP in the poll.
According to the DG, "APC are aware their time is up in the state, hence, their resort to all manners of antics, including habitual sweeping of PDP campaign venues as well as dishing out 'end time' promises."
Also speaking, a prominent leader of the party in the state, Akogun Lere Oyewumi commended the people of Osogbo and Osun Central for their massive show of support for the PDP and the candidate.
He admonished electorate in the senatorial district not to cave in to any form of intimidation in the forthcoming election, saying, nothing should dissuade them from replicating their unprecedented support at the poll.