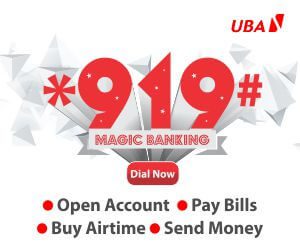 BY TIMOTHY AGBOR, OSOGBO

The governorship candidate of Accord Party in the July 16 governorship election in Osun State, Dr. Akin Ogunbiyi, has described the All Progressives Congress and Peoples Democratic Party in the state as failures and urged residents of the state and Nigerians at large, to disallow them in tasting power again at the forthcoming elections.
Addressing his supporters at a campaign rally held in Osogbo on Thursday, Ogunbiyi said the APC and PDP ruined the economy of the state and the country at large and promised to transform it if elected to govern the state.
He said, "We have had the PDP in the last 16 years and they have ruined everything. They bastardised everything. Now, the APC came, they talked of change, have you seen the change now? In 8 years, APC has done worse. APC has done worse woes. Everything is now upside down. Let us say no to the APC with our votes. Let us say no to the PDP with our votes. Vote Accord Party for transformation."
He berated the candidate of the PDP, Senator Ademola Adeleke for allegedly telling the people of the state that he (Adeleke) had brought foreign currencies to prosecute the poll, saying that Adeleke ought to have been queried as to the source of his wealth.
"Even the PDP dancing senator, nothing will work. He said he has all the money to be voted (into power) 'fire for fire'. Is Osun for sale? Ask Ademola Adeleke, the candidate of the PDP his source of income. Where did he make all the money he wants to use to fight?
"Leadership is character. Leadership is integrity and I have integrity. I come with newer ideas. I come with Accord Party and I come with newness of initiatives. Above all, I started the purpose of governance to provide welfare and security."
"I say Osun is indebted. They owe civil servants and pensioners. How to describe someone who is at level 17, over seven years ago and still earns level 10's salary? It is the responsibility of a government to inherit both the assets and liabilities of the past administration.
"Osun State has 26 commercially viable natural resources but the state government is looking away because of side-kicks, because of side attractions, because of side money they are making. As a result, the state does not get what is due from the miners. I will restructure the mining sector," Ogunbiyi assured a crowd of supporters.
He said he is in the guber race due to the love of his people and promised to give compulsory and free primary education when elected. While appealing to the people of the state to vote him, Ogunbiyi promised to leverage on the agricultural advantage of the state and boost its economy.