BY TIMOTHY AGBOR, OSOGBO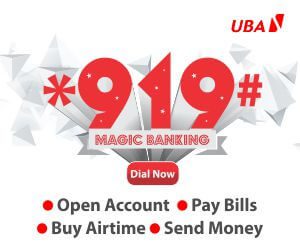 The major opposition party in Osun State, All Progressives Congress, has accused the state government of failing to either announce the delivery or distribute the thousands of bags of rice given to the state by the Federal Government as palliatives after 12 days of their arrival to the state.
APC, in a statement issued on Thursday by its chairman, Tajudeen Lawal, accused Governor Ademola Adeleke of playing a "dangerous game with the palliatives" by hoarding them.
"It was authoritatively learnt that five trader-loads of rice with other items sent by President Bola Ahmed Tinubu-led administration were sent to the Osun State Government as the state shares of the people's palliatives to cushion the effect of the biting effect of the subsidy removal on fuel.
"Up till today, the state government has not deemed it fit to announce the Federal Government gifts as palliatives for the people of the state," Lawal said.
He added that there was no justifiable reason for Governor Adeleke to maintain a stone silence on the palliatives from the Federal Government for good 12 days.
Lawal wondered what has been delaying the distribution of the rice palliatives to Osun people when other neighbouring states are either waiting for the second or third tranche of the palliatives.
Reacting in a release by the Commissioner for Information and Public Enlightenment, Kolapo Alimi, the state government informed members of the public that the Federal Government approved a total of 3,000 bags of rice palliatives to Osun state.
He said, "Six hundred bags were loaded per each truck and disbursed through four trailers: making two thousand and four hundred received so far. Out of the five trailers of bags of rice palliative to the state, we are waiting for the completion of the palliative supply before the announcement and distribution."
Debunking allegations of hoarding the bags of rice, Alimi stated that, "Members of the public are also informed that the Commissioner of Ministry of Special Duties, Dr B.T Salaam has received four out of the five trailers and the state is awaiting the last batch of six hundred bags of rice palliatives, to complete the three thousand bags earmarked for the state.
"Since receiving the initial bags of rice palliatives, the government through special duties has fashioned out modalities and templates on the distribution of the palliatives.
"Governor Ademola Adeleke is a passionate and accountable governor who will never hurt or deprive the citizenry of its palliative. The governor is concerned about the welfare of the populace, and will not fail in its delivery.
"Cushioning the effect of the subsidy is a necessity, our government will not withhold what belongs to the citizenry from them," he added.