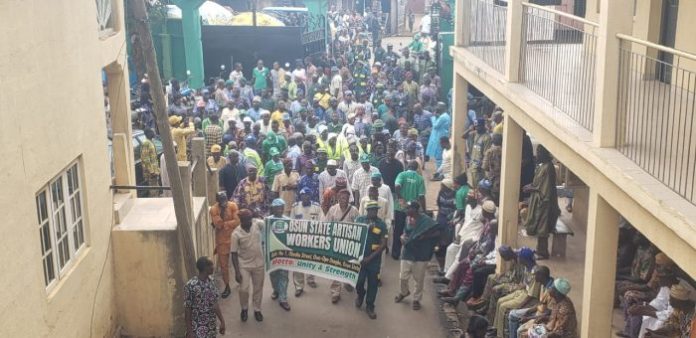 BY TIMOTHY AGBOR, OSOGBO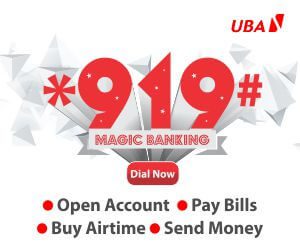 Citizens of Osun State, mostly artisans, have protested the rising rates of harassment, attacks, extortions and threats by miscreants better known as Omo Onile across the state.
The protesters, who are members of Artisan Workers Union, marched to the palace of the Ataoja of Osogbo, Oba Jimoh Olanipekun, and urged him to take urgent steps to prevail on government and security agencies to stop constant assault and threat to the life of their members by the touts.
According to the aggrieved union members during the protest on Friday, the hoodlums visited sites where their members were working and demanded money, adding that they resulted to assaulting them whenever their demands were not met.
They said two carpenters who were members of the union were killed last year around Estate Area of the state by the miscreants who often move around on motorcycles with dangerous weapons tormenting land developers.
The state coordinator of the Artisans Union, Adedokun Waheed, said that they had already written to the state government and security agencies about the problems they were facing from the miscreants.
According to him, members of the union did not want to resort to self-defence, hence the reason why they came to express their displeasure at the palace.
"We are here today to express our displeasure over the way some hoodlums are disturbing our workers in the course of doing their duties.
"These hoodlums will go to wherever our members are working and demand money, beating them up if they don't give them money. They demand between N100,000 to N1 million.
"We are calling on the state government and the security agencies to call these people to order so that peace will reign in the society," he said.
One of the victims who identified himself as AbdulGaniyu Bamikole recalled how the touts who assaulted him said they had to do so for the house owner to take them seriously.
According to him, "We were roofing a house around Osogbo Local Government that day when these hoodlums came around. As soon as they arrived, they asked us to come down.
"Before we got down, they had already started beating the boy they met on the ground. I asked why they were beating him since we obeyed them. That Infuriated them and they pounced on me.
"I was beaten with a cutlass. They told me they had to beat us so that the owner of the house would take them seriously and pay them well."
Speaking on behalf of the Ataoja who was said to be out of town, the Babakekere of Osogboland, Sulaiman Olanipekun assured the union that the monarch would look into the issue once he returns.
He appealed to members of the union to keep calm and go about their daily activities peacefully.