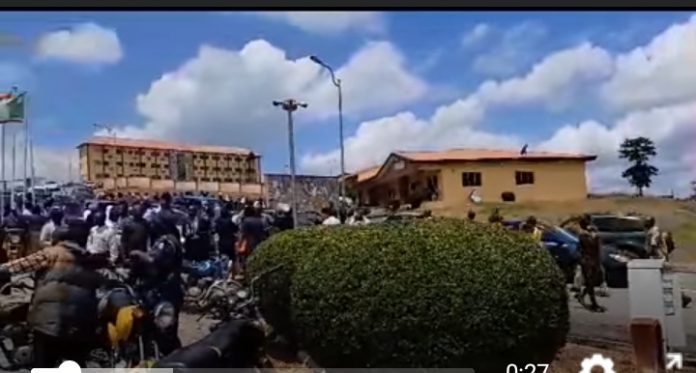 BY TIMOTHY AGBOR, OSOGBO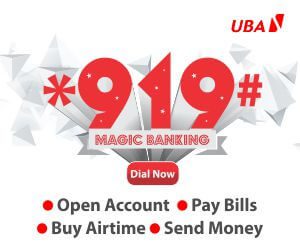 There was confusion on Thursday at the venue of the staff audit exercise ordered by the Osun State Governor, Ademola Adeleke as the state civil servants refused to be audited and walked out on the auditors.
The verification exercise had commenced few days ago and had been going on daily at the Centre for Black Culture and International.
It continued on Thursday when workers of the Hospitals Management Board were expected to appear before an auditing consultant hired by the state government.
Few minutes after the workers had converged at the venue for the exercise, it was gathered that some of them became uncomfortable with the process and disagreed with the consultant on the mode and other logistics involved in the auditing.
Consequently, the area became rowdy as some workers started singing solidarity songs and declared that they were no longer interested in the auditing process.
The angry workers parked their academic credentials and stormed out of the venue.
Recall that the Academic and Non-Academic Staff of Osun State-owned tertiary institutions had called on the state government to decentralise the planned staff audit of the state workforce.
The unions, however, threatened to embark on industrial action if the consulting firm fails to reason and put the concerns they have raised into consideration.
The institutions' unions in a letter signed by the Chairmen and Secretaries, addressed to Governor Adeleke, called for immediate decentralization of the 2023 annual statewide staff audit.
The Academy Staff Union of the three institutions, ASUP, COEASU, NASU,
SSANIP of Osun State Polytechnic, Iree, Osun State College of Technology, Esa-Oke and Osun State College of Education, Ila-Orangun said there was the need for an urgent review of the statewide staff audit.
Speaking, the chairman of the Academy Staff Union of the polytechnic, Fatai Afolabi, said Governor Adeleke should direct the consulting firm on the need to decentralise the exercise.
Fatai who spoke on behalf of other union leaders further said that the centralization of the whole exercise at centre for Black Culture and International in Osogbo will add more burden on the workers in the state at this time when people are battling with the hardship occasioned by fuel subsidy removal.
Describing Adeleke as worker's friendly governor, Fatai urged the state government to decentralize the auditing exercise by directing the consultant firm to move around the various institutions in order not to add to the hardship of the workers.
Fatai had noted that the said staff auditing was not the first time in the history of the state, saying the exercise had been done by the previous administrations.