Some residents of Osogbo in Osun State have called on the committee set up by the Federal Government to review power privatisation in the country to look into estimated billing and application of force by officials of the Ibadan Electricity Distribution Company during collection of bills from customers using post-paid metres.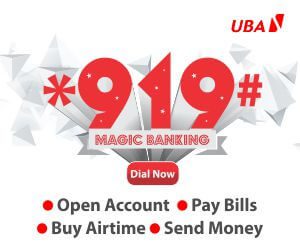 A community leader in Bolorunduro community of Oke-Baale in Osogbo, Osun State, Alhaji Mufutau Olanite, while speaking on behalf of the community, accused IBEDC of over-billing electricity consumers using post-paid metres.
Olanite called for an end to the privatisation system of the power sector if Discos would not change their approach and estimated billing system.
According to him, "IBEDC in Osun State gives estimated billing to customers. They promised to rectify the ones they gave to us in the past, but they are yet to do it. Those who don't have prepaid meters were being said not to be charged beyond N1,800, but these power providers give them crazy bills.
"Another thing this committee should address is the issue of IBEDC applying force to demand for bill payment. This is why they are often attacked by electricity consumers because of their forceful pattern of engagement. Imagine, we buy wires, poles and other things needed for electricity supply in our area. The only thing IBEDC does is to come for estimated bills.
"When oil finishes in the transformer or it develops faults, they ask us to contribute to rectify it. This committee should recommend that government take over this sector for us to have peace."
Speaking in the same vein, a resident of Ogo-Oluwa area of Osogbo, Mr. Segun Adegoke, complained that IBEDC had been cheating its customers by over-billing them.
"A single phase metre user in my area is charged between N11,000 and N40,000. This billing system is terrible and the committee should look into it.
"Another thing the committee should give attention is refusal of IBEDC to issue prepaid metres so that customers can be paying as they use electricity. We pay for what we don't use. This should be seriously addressed."