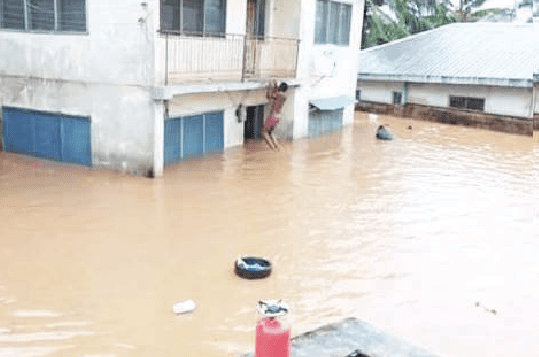 BY TIMOTHY AGBOR, OSOGBO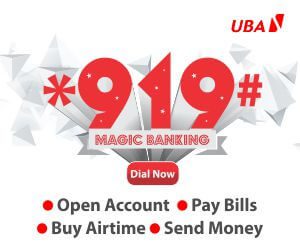 For the first time in the last four years, residents of Osun State may not witness flood disaster as the raining season is nearing its end this year.
This was in contrast to the woes and losses of lives and properties that many residents who stay around flood-prone areas suffer nearly every year. This came as other states including Lagos were recently visited with havocs as flood submerged buildings and got residents trapped.
In August last year, three persons died as flood ravaged Osogbo and Ilesa towns after a heavy downpour. The deceased, including commercial motorcyclists, drowned while trying to pass through the flood at Oki-Onitea and Okejetu areas of the capital city.
A landlord also died in the flood at Awesin area while another unidentified man was swept away.
The disaster was so devastating that the perimeter fence of the Osun Government House collapsed.
The flood also affected several other parts of Osogbo which included Ibu-Amon bridge, Jetu stream, Oke-Onitea stream, Rasco area via Old Garage, Oke Baale, Powerline, Testing ground, Obate, and Awesin in Erin-Osun.
In order to avert a repeat of past tragedies occasioned by flood in the state, the state government commenced dredging of waterways and rivers and sensitised the people of the state against indiscriminate dumping of refuse in drainages.
To this end, residents of Osogbo and other major towns have expressed happiness that nature had been kind to them since the beginning of this year's raining season.
They also commended the state government for proactively nipping the incidence of flood in the bud through consistent dredging of canals, rivers and water ways.
In an interview, a resident of Osogbo, Ebenezer Oninkanni, lauded the government for its effort, which according to him, assisted Osun not to record incident of flooding in any part of the state as it occurred in some states.
Oninkanni said, "it is very important for all residents to collectively cooperate with the government in protecting the environment by putting an end to indiscriminate dumping of refuse in drainages, rivers and waterways.
"We should thank nature and in a special way, thank God for giving us good nature this year because if it had rained torrentially, there might still have been flood. In all, we need to thank the efforts of the state government for ensuring that waterways are widened while people are urged against dropping rubbish on waterways."
Speaking in the same vein, another resident, Babatunde Ezekiel, called on the government to ensure that areas that have small bridges should be provided with bigger ones in order for it to withstand the torrent of water when it rained.
"I want to urge the state government to grant the requests of communities that have challenges of flood. Some of them need bigger culvert so that the water could pass easily. Our people too need to desist from dumping refuse on waterways," he counseled.
When contacted, the General Manager, Osun Waste Management Agency, Oyewole Oladosu, enjoined residents of the state to always dispose their refuse properly so as not to allow flooding, saying that people would always get back what they put in the environment.
Oladosu assured that government would continue to implement environmental safety policies for the betterment of the people and warned those building houses in waterways to desist from such act to avoid exposing their lives to avoidable dangers.
The Nigeria Meteorological Agency had predicted that there would be heavy rainfall and incidence of flooding in different states of the federation, including some states in the South West region. Lives have been reportedly lost, some buildings submerged in the water, while some others have collapsed.