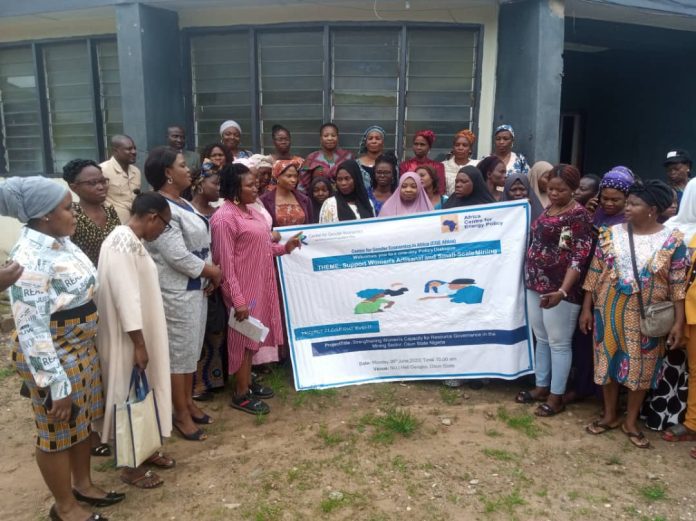 BY TIMOTHY AGBOR, OSOGBO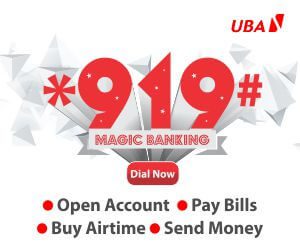 Female artisanal miners in Osun State have lamented constant robbery attacks by some male criminal elements at their various mining sites across the state.
They urged the state government to provide security protection for them at the various gold mining communities that they operate, saying those who rob them are their clients.
The women in mining also begged the state government to grant them licence to operate fully, saying they were tired of being artisanal miners and that they needed modern equipment and security protection to be able to mine properly.
The artisanal miners made these known at a Policy Dialogue and Close Out event organised by a non-governmental organisation, Centre for Gender Economies in Africa in Osogbo on Monday.
The NGO had last year organised training workshops for the women and equipped them with tools and knowledge needed to succeed.
However, the artisanal miners, who spoke during the event attended by representatives from the Ministries of Women Affairs, Economic Planning, Budget and Development; Commerce, Industry and Empowerment, Women Development and Community Affairs, civil society organisations, the media among other stakeholders, said their challenges include lack of security at their mining sites, funding, lack of modern equipment, failure of government to license them among others.
The state Coordinator for Women in Mining, Osun State chapter, Mrs. Dolapo Oyaniyi, said there are over 8,000 female artisanal miners in the state and called on the state government to grant them mining licences, fund and also procure modern mining equipment for them to operate optimally.
Oyaniyi said those who buy the products they mine at the mining sites later ambush them and rob them of their money.
She said, "We are more than 8,000 women artisanal miners in Osun State. We formed our association in 2019 and ever since, we have been battling challenges in this job. One of our major challenges is finance; we want the government to give us funds so that we can make this mining work very easy. We need machines like washing plants and excavators to be able to mine on a larger scale.
"We are adding value to the society but it's unfortunate that insecurity at various communities we mine has been robbing us of our little gains. These men will buy our items from us and when we are exiting the sites with our money, they will ambush us and rob us of our money."
Stressing the need for the government to license them, the gold miner said, "We are tired of being called artisanal miners, we want the government to license us and we need social amenities in our sites, like good roads, hospitals and schools."
Also speaking, Mrs. Sakirat Ashafa Olaore, the legal adviser for the women miners added, "We have an issue of security. A lot of times women face security challenges and we have instances where those who bought items from them waylay them and collect the money. They rob them of cash and items. So, the issue of security is important. We need security agents to be on the ground. There are times that violence occurs at mining sites populated by women and there is no one to help them. The issue of licence is very important."
In their separate reactions, government officials from concerned ministries called on the female miners to approach appropriate agencies, familiarise themselves with some financial institutions in order to get needed assistance.
Representative of the Permanent Secretary of the Ministry of Women Development and Community Affairs, Ajibola Falode, advised the women miners to organise themselves into cooperative groups in order to get financial support easily.
On how to tackle the insecurity the women battle at the various communities they mine, Falode advised them to collaborate with leaders of the community and other stakeholders to engage services of security agencies.
Falode said, "It is a thing of pride that women are forging ahead in fields that were seen to be exclusive to men and it gladdens the heart that women are not just sitting back, they are also contributing their quota to the development of their environment. We can see that they have lots of challenges in this kind of profession they have chosen and they need to channel their requests to appropriate quarters.
"Among the right steps they have to take is to organise themselves into cooperative groups so that they can have a common front instead of pursuing their goals as individuals. When they do this, they will achieve more," she added.

Earlier in her remarks, the Executive Director of CGE Africa, Mrs. Uchenna Idoko, represented by the organisation's Finance Manager, Mike Okpe said, "Artisanal mining plays a significant role in our nation's economy, providing employment opportunities and contributing to local communities' development. However, it has often been an industry marked by challenges, gender disparities and limited opportunities for women to participate and benefit equally.
"Through this project, we have sought to change that narrative. We recognised the immense potential of women in artisanal mining. We understand the urgent need to build their capacities, enhance their skills, and create an enabling environment for their full participation. And today, we can say we have achieved remarkable milestones," Idoko added after presenting some equipment to the female miners to aid their activities.