BY TIMOTHY AGBOR, OSOGBO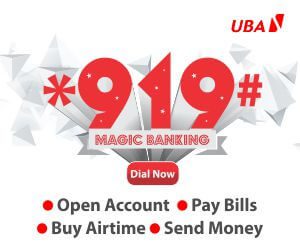 The incoming Osun State Governor, Ademola Adeleke has received a message of partnership from the United States President, Joe Biden on development of agriculture, education, tech space, technology, security and capacity building across the state among others.
The American team was led by the Consular General, William Stevens, a statement issued on Thursday by the spokesperson of the Governor-elect, Olawale Rasheed.
The US team pledged to assist Osun State in all sectors including student exchange.
The Consul General while presenting President Biden's message, said the United States appreciates Senator Adeleke's serious commitment to public service and nation building, noting that the US regards the Governor-elect as a public figure deserving of support in his strive to help his citizens.
Adeleke had hosted the Consular General and his team during which period he reiterated his five point agenda, the platform on which he was elected during the July 16 governorship election.
While thanking the western embassies for their keen interest in successful transition of power in Osun state, the Governor-elect promised to establish direct partnership with international development agencies, noting that "Osun state needs all the support to fast track her developmental plans.
"We seek collaboration. We seek partnership with USAID, DFID, JICA and other donor partners. Our leadership will be pro-development," Senator Adeleke reassured.
He told his guests that he was ready for governance as he has firmed up his five point agenda, adding "I am ready to lead Osun to a new height.
" I will work hard to improve the education and health sector while taken care of infrastructures, roads, water and others. We will boost state economy and develop tourism industry and enhance the tech space. We intend to embark on an agro-industrial programme to create jobs and wealth.
"I will forge close partnership with the United States Government to achieve strong performance in my five point agenda. We will open our hands to partnership in education, technology, health, women, youth, digital economy and others", Senator Adeleke noted.
Responding, the Consul General said the team was in the state as a continuation of the strong interest of the United States government in Nigerian democratic growth and development.
While welcoming the hands of fellowship and partnership from the Governor-elect, the Consul General promised to continue the democratic support to Nigeria to hold and sustain a tradition of successful election and stable governance.
The Consul General was accompanied by the Public Affairs Officer, Joseph Kruzich; Assistant Regional Security Officer, Jay Miller; Information Specialist, Temitayo Famutimi;
Cultural Specialist, Ibrahim Aliyu; and Protocol Assistant, Mary-Anne Onwuchekwa.
Top leaders of PDP at the event included the State Caretaker Chairman, Dr Adekunle Akindele, Yeye Modupe Adeleke-Sani, Alhaji Kazeem Akinleye and Dr B.T Salami. The event was coordinated by Rev Bunmi Jenyo.