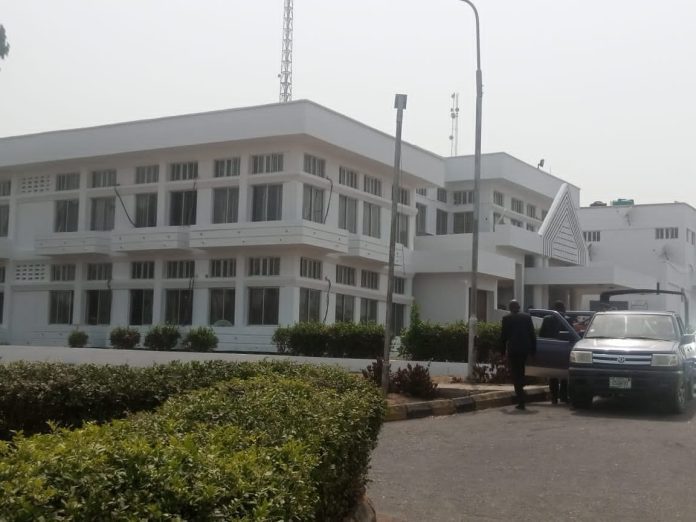 BY TIMOTHY AGBOR, OSOGBO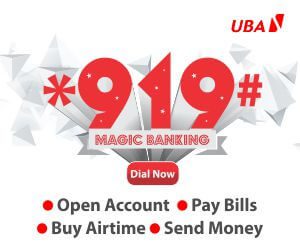 Osun Governor's Office wears new look as Adeleke tasks civil servants on cleanliness
The administration of Governor Ademola Adeleke in Osun State has renovated the Bola Ige House, which serves as Governor's Office situated within the Osun Government Secretariat, Osogbo.
The building had hitherto been in dirty condition, with its white paint already worn out.
When The Point visited the state secretariat on Tuesday for the 2023 Inter-Religious Service organised by the Osun State Government, it was discovered that the Bola Ige House had worn a beautiful new look as the the incumbent administration had repainted it, changed bad house fittings, put tiles to the offices and also cleaned the environment.
The building became cynosure of all eyes of personalities that attended the new year prayer session.
Since he was inaugurated on November 27, 2022, the governor was yet to resume duties at the Governor's Office as he has been using his Campaign Office, 'Imole House' for meetings and other administrative purposes.
While addressing audience at the event which included religious leaders, traditional rulers, political actors among other stakeholders, Governor Adeleke said the renovation of the office was a pointer to the readiness of his administration to make Osun State an envy of other states in the country.
The governor expressed displeasure over the dirty condition of the environment and some other parts of the state capital, assuring that his administration would ensure that the state is clean again.
Adeleke urged civil servants to imbibe hygienic conducts, saying that he would be paying unscheduled visits to offices and that those whose environments are dirty would be sanctioned.
He promised to light-up the state capital, adding that the Presidential Candidate of the Peoples Democratic Party, Atiku Abubakar, had said Osun is the darkest state he had ever visited.
Soliciting for the cooperation of government workers and other stakeholders, Adeleke reiterated his desire to mark his 100 days in office with great achievements.
"We shall get to promised land, you see that we have renovated the governor's office, you haven't seen anything yet, never again will you see Osun being dirty again; Osogbo will not be out of electricity again, Osun will never go dark again, there will be regular power supply. I am going to rule with the fear of God.
"We should not ask for what Osun will do for us, but we must continue to ask for what you can do for the state. All hands must be on deck to move Osun forward, the civil service must join hands with me to move Osun to promised land.
"We must ensure that the state is clean, I want everywhere in Osun State to be clean, I want other States to be jealous of Osun State. From now henceforth, I will be paying offices unscheduled visit and if I find out that your (civil servants) surroundings are dirty, you will be questioned; your offices must be clean because you are representing Osun State.
"I am always embarrassed whenever I move round the state at night and it is dirty and dark. When Atiku came to Osun, he told me that he has never been to any state in Nigeria as dark as Osun. I promised that next time he will come, I would have lighted up the state.
"I am working assiduously to present great achievements for 100 days in office. Continue to pray for me. I am assuring you that slowly and surely, we will get to the promised land," Adeleke assured while addressing workers and other dignitaries.
Highlights of the Inter-Religious Service were offering of prayers by clerics for continued peace and tranquility in the state and the actualisation of all the five points agenda of the governor.