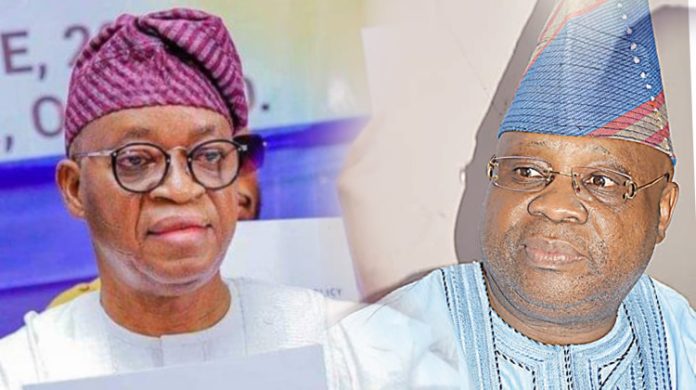 BY TIMOTHY AGBOR, OSOGBO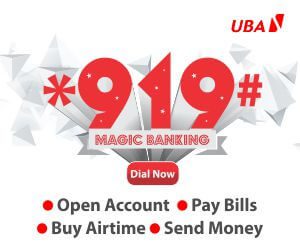 The Osun State Chapter of the All Progressives Congress has accused the People's Democratic Party in the state of plans to unleash violence before, during and after the presidential rally of the party scheduled for Thursday.
Addressing a press conference at the Tinubu/Shettima Campaign Office on Tuesday in Osogbo, the APC chairman in the state, Tajudeen Lawal, said it has intelligence as regards the alleged clandestine moves of the PDP leaders, hoodlums and loyalists to disrupt the rally that would be held in Osogbo.
Lawal claimed that parts of the PDP's plans to frustrate and truncate the rally was to kit its political hoodlums with branded APC uniforms and fez caps with a view to giving false identities to the PDP-sponsored political thugs.
According to him, Governor Ademola Adeleke had instructed his Chief Security Officer, CSP Omoyele Adekunle, to import fake security operatives who would be in hoods while perpetrating violence across the state.
Lawal, who reeled out some names of suspected political hoodlums allegedly being used by PDP to foment trouble, called on security agencies to ensure that the rally was not disrupted.
"While we are imploring the members of our party and our numerous supporters to troop out to be active participants in the rally of our presidential candidate on Thursday, we are pleading with our members and supporters to maintain decorum even when confronted with avoidable provocation from the agents of disruptions.
"We are also appealing to the state police command and other statutory sister security agencies in the state not to take the issue of security with levity in the state at all times before, during and after our Thursday's President rally.
"Immediate and concerted proactive approach should be given to the arrest, investigation and prosecution of some of the PDP political thugs who have records of political violence in the state," he said.
In his remarks, the spokesperson of Osun APC Tinubu/Shettima Presidential Campaign Council, Remi Omowaye, said the members of the party would continue to maintain peace and remain orderly regardless of internal or external intimidations from any quarters.
Omowaye who lamented the serial attacks on members of the APC in the last few months said the time has come for the security operatives to unravel the ugly incident and bring perpetrators to book.
Meanwhile, the PDP denied the alleged planned attack during the rally and described it as "ridiculous, delusional and baseless allegations that the party or its government is planning to attack Tinubu's rally in Osogbo."
A statement issued by Adekunle Akindele, the State Caretaker Chairman of Osun PDP further read, "we find APC and its Osun team as a bunch of illegitimate pretenders to power who daily suffer from delusional disorder and political instability. Having been rejected by the people, they see the ghost of their misadventure in power and endlessly chase shadow, leveling baseless allegations against credible leaders of the society who have distinguished themselves in various fields of human endeavour."