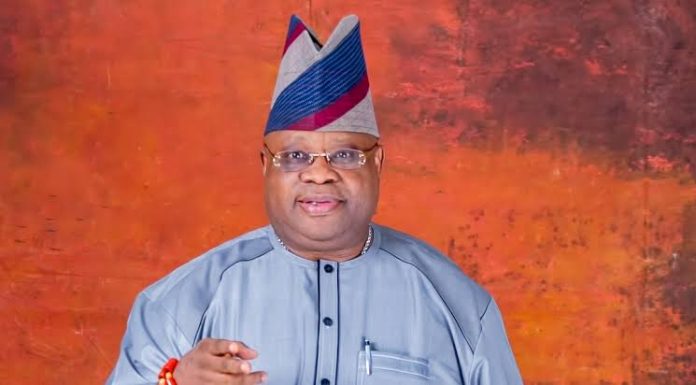 BY TIMOTHY AGBOR, OSOGBO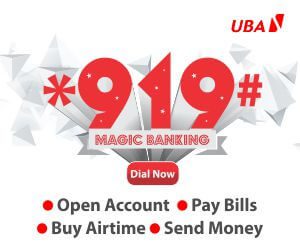 The People's Democratic Party, Osun State Chapter, on Friday, inuagurated a committee that would plan the inauguration ceremony of the Osun Governor-elect, Ademola Adeleke on November 27.
Caretaker chairman of the party, Adekunle Akindele, inuagurated the committee at the party secretariat in Osogbo.
The management committee is chaired by Bunni Jenyo while the secretary is Hashim Abioye.
Other members of the committee included Chief Mrs Dupe Adeleke, Sunday Bisi as Chairman, venue and accomodation; Diran Odeyemi, Chairman Media, Publicity and Entertainment, Lere Oyewumi, chairman, Budget and Procurement, Kazeem Akinleye, Chairman, Security, Muyiwa Oladimeji, Chairman Medical, Bamidele Salam, chairman, liason and Niyi Owolabi among others.
He charged the committee that has 13 members as management team with different sub-committees, to ensure that the inuaguration is superb and the best in the country.
Akindele said every citizen of the state, especially members of the party would participate in the celebration, adding that as the inuaguration would be going on in the capital city, members and supporters across all the local councils would also be in the mood of celebration.
Addressing the committee members and other party members, Akindele said, "The task before me is to inuagurate the committee that will usher in our governor. I want to charge the committee to ensure that the inuaguration is superb. I want stakeholders present to know that outside Osun, a lot of people are anxious to see what will happen on that day. Many people have been asking for our preparedness for that day."
"For this inauguration, the celebration starts from now. We are just underestimating our strength in Osun. We are in millions. Decision like this, sometimes, it's not possible to bring everyone on board, we have to streamline it to make sure that few people are brought on board. Whatever we want to do at the party level, we make sure we reach out to members at the local councils. We want to make sure that the whole state are involved across board. We have created a platform for the celebration to take place at various local government.
"Hence, we have local government inuaguration committee. You can make some addition in your local government, but, whatever you do must be approved by the chairman of the committee for the purpose of budgeting.
"Give us the most memorable swearing-in in the history of the state and in Nigeria," he said.
Akindele warned members of the party against indiscipline, saying, "we need to instill discipline in the party. Discipline is key. We are able to achieve what we are able to achieve because the leadership of the party instilled discipline. The party won't shy away from sanctioning any member who derails from the core values of the party."