Osun State Internal Revenue Service has shut down operations of five federal government-owned establishments in the state over non-remittance of taxes, just as it warned others to remit taxes due to the state or face sanctions. The affected establishments were said to be owing a total sum of N219, 895,711.84, due to Osun State.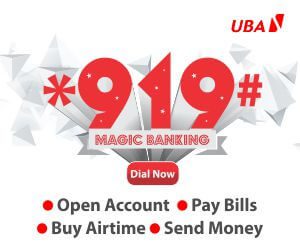 The details of the defaulting agencies and the amount owed are as follows: Nigeria National Petroleum Corporation, Retail Mega Station, Osogbo, N27,948,355.30, covering 2008 to 2013; Bank of Agriculture, Osogbo branch, N43,407,696.55, covering 2006 to 2013; National Centre for Technology Management, Obafemi Awolowo University, Ile-Ife, N36,578,427.35, covering 2006 to 2013; African Regional Centre for Space Science Technology, OAU, Ile-Ife with a liability of N80,152,412.34 covering 2006 to 2011 and International School, OAU campus with liability of N31,808,820.30 covering 2006 to 2011.
Some other defaulting federal government establishments have also been listed for sanction by the OSIRS as part of its new revenue drive across the state.
Commenting, the acting chairman/chief executive officer, OSIRS, Mr. Dayo Oyebanji, who led the revenue team to the affected establishments, explained that the agency resorted to closure of the agencies, after securing a court injunction to carry out the exercise