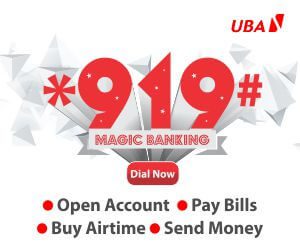 BY TIMOTHY AGBOR, OSOGBO
A teacher at the Local Authority Secondary School, Ipetumodu, Ife North Local Government Area of Osun State, Lawal Afolabi, has been arrested by the police for allegedly raping an underage student of the school.
It was gathered that the 45-year-old teacher forcefully had carnal knowledge of the Junior Secondary School II student (name withheld) inside the school laboratory, during school hours.
The Point learnt that the 13-year-old student, alongside her mates, was assigned to sweep the school laboratory.
The victim's father, in an interview with The Point, said, "Some of the school prefects had assigned her and other students to sweep the laboratory and she was the last person to leave the place. The teacher (Afolabi) was already there and he raped her there.
"He threatened her not to tell anyone but she eventually summoned courage to expose him after some weeks."
The parents of the victim reported the matter to the school management following which Afolabi was confronted. The matter was reported to the police, thereby leading to the arrest of the suspect.
Upon completion of investigation, Afolabi was arraigned before a Chief Magistrate Court in Osogbo on one count of rape.
The charge read that "Lawal Afolabi Morufu, on November 13, 2021, during the school hours at L.A. Secondary School laboratory, Ipetumodu, in Ife Magisterial District, did have carnal knowledge of one girl (name withheld) knowing full well that she is a child of tender age and thereby committed an offence contrary to and punishable under Section 358 of the Criminal Code, Cap 34, Volume II Laws of Osun State, 2003."
Afolabi, however, pleaded not guilty to the allegation. The defence counsel, J. O. Oladayo, urged the court to grant the defendant bail in liberal terms and assured that reliable surety would be produced if granted bail.
The police prosecutor, Inspector Adepoju Kayode, objected to the bail application.
A counsel from the Osun State Ministry of Justice, Samson Okpara, appeared before the court and requested that the state government should be allowed to take over the matter.
Chief Magistrate A. A. Adebayo ruled that the case file should be handed over to the ministry of justice.
He was remanded at the Ilesa Correctional Centre.
The case was transferred to Ipetumodu Magistrate Court and adjourned for mention on January 12, 2022.