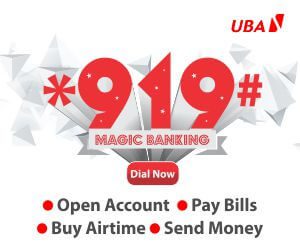 BY BAMIDELE FAMOOFO
The people of Osun State paid more to buy Diesel (Automotive Gas Oil) in the month of April at average of N707 per litre even as average price increase of the product increased by about 176 percent year -on-year (y/y) in April 2022. Price moved from N237.19 per litre in April 2021 to N654.46 per litre in April 2022.
Oyo State emerged the second most expensive state for Diesel in the review with N704 per litre. On a month-on-month basis, the average retail price increased from N539.32 in March 2022, indicating a rise of 21.35 percent when compared to the average retail price paid in April 2022.
Figures obtained from the National Bureau of Statistics in May showed that the South-West zone of the country much higher for Diesel in the review period compared with other geo-political zones in the country with N688.98 per litre at the average.
The North-East enjoyed lowest price for Diesel consumption in the country in the review period at N617.11 per litre. The state with the lowest average retail price was Yobe with N535.00, followed by Kogi and Bauchi maintaining the same retail price of N550.00 each, and Imo with N583.41.
Meanwhile, rising energy cost, especially Diesel has pushed up inflation in recent times as price of commodities keep rising.
Nigeria's headline inflation rose by 90bps in April to 16.82 percent year on year ( y/y) compared to 15.92 percent in March, the highest since August 2021 (17.01% y/y).
According to NBS, "Pressures were most significant in the prices of Gas, Liquide fuel, Cleaning, repair and hire of clothing, Clothing materials, other articles of clothing, and Clothing accessories. Compared to the previous month, the core index increased by 24bps to 1.22 percent m/m in April 2022."