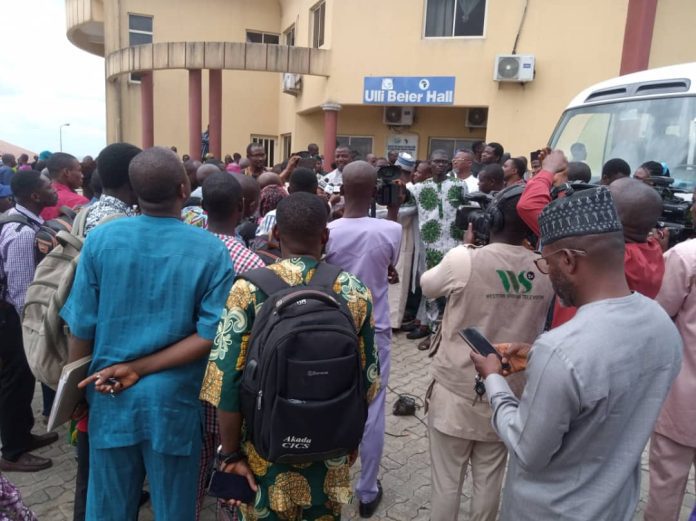 BY TIMOTHY AGBOR, OSOGBO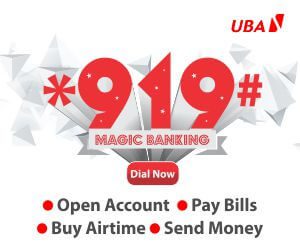 Members of staff of the Osun State University on Friday protested alleged verbal assault by by the consultant handling the staff audit of the state workers, Sa'adat Bakrin-Ottun.
A Professor of Mathematics at the Osun State University, Amos Popoola told journalists at Centre for Culture and International Understanding, Osogbo, venue of the staff audit, that Bakrin-Ottun, a woman, called him "a bastard."
Popoola said he was humiliated by the consultant during the turn of the university for the ongoing audit ordered by the State Government for all its employees.
The consultant, who is the Executive Vice-Chairman/CEO of a consulting firm, Saibot Consulting, hired by the state government to audit its workers, was also accused of harassing the school bursar and also confiscating another staff member's phone during the exercise.
Leaders and members of the Academic Staff Union of University and Senior Staff Academics Union of University who were dissatisfied with what they called embarrassment and unruly behaviour by the consultant raised eyebrows and protested the incidents, a situation that disrupted the exercise for close to two hours.
They gathered outside the Ulli Beier hall where the exercise was taking place and expressed their displeasure.
The protesting staff of UNIOSUN called for government's intervention to impress it on the consultant to tender apology for the misconduct and also be humane and civil in relating with people.
The Point observed that Bakrin-Ottun had left the venue in annoyance before she returned after frayed nerves appeared calmed.
In an interview with journalists, Bakrin-Ottun denied calling the Professor a bastard but rather, she was a subject of abuse from the staff of the university.
She said, "To say I am in shock is an understatement over the alleged altercation; I am surprised because these are university staff. Since 9:00 am we were here, it has been one problem or the other. A staff of the university had issue with a security operative of Osun Joint Task Force which I mediated. The phone was seized but I handed it over to one of the union members.
"I was walking out with the Deputy VC when they refused to cooperate with the process; these people (university staff members) have not been cooperating with the exercise since morning which really affected us. One of them addressed me as bastard and I was surprised. I said, "you called me bastard?" I turned around and I entered my car. People heard my own side of "Oh, you called me a bastard" and turned it against me."