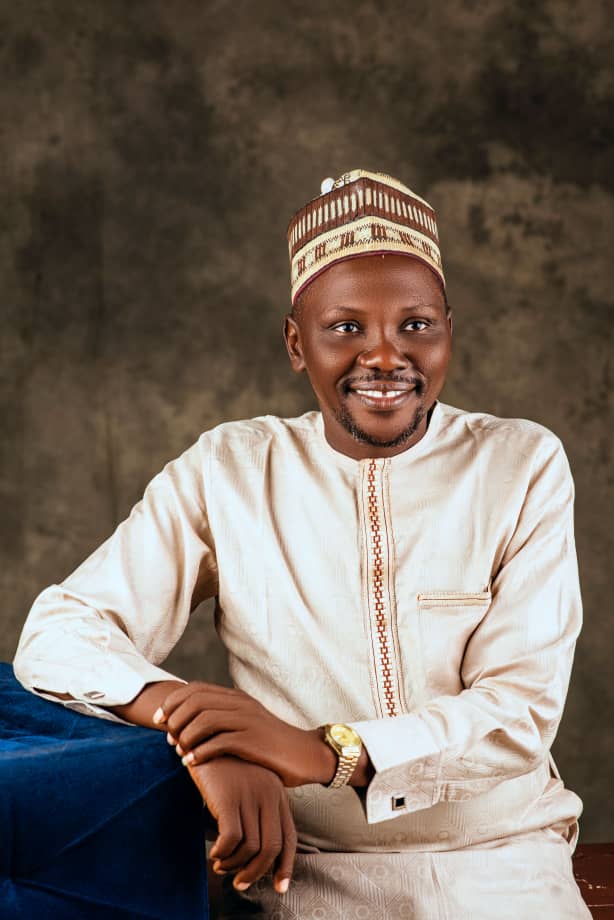 The Adamawa State chapter of the Labour Party did not field a candidate for the recently concluded gubernatorial election because the candidate, Umar Mustapha Madawaki, was disowned by the party for endorsing the presidential candidate of the All Progressives Congress, Bola Tinubu, who is now the President-elect. In this interview with MAYOWA SAMUEL, the state party chairman, Nicholas Christopher, said the governorship candidate was just a businessman whose mission was to scatter the party. He also spoke about the crisis bedeviling the party in the state. Excerpts: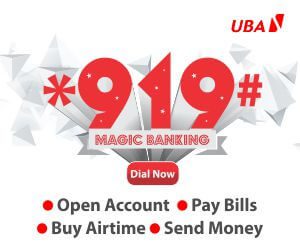 How would you describe the March 18 governorship election in your state that threw up a lot of drama?
Well, I can't say anything about that, as long as I didn't have a candidate for the election.
In March, you disowned your party's governorship candidate, Umar Mustapha Madawaki, over alleged anti-party conduct. You accused him of telling supporters to vote for APC's Binani and now President-elect, Bola Tinubu. You also said you're working on who your new candidate would be but at the end of the day, you didn't have a candidate. Which party governorship candidate did you later give your support to?
We had no candidate. We couldn't say we were in APC or we were in PDP or in SDP. Honestly, I just allowed everyone to go and vote for their own conviction. But then I asked them to vote for whoever they thought was a credible candidate from any party. That was what I did and I think it was good enough because we can't just disenfranchise the people by asking them to stay at home on an important election day such as that of the governor of the state.
Should we assume that you took that step because you disowned your candidate?
Well, the issue was a complex one. First, we couldn't suspend him because he wasn't a true candidate. His status remained a mystery to me even as I am speaking with you now. That man was strictly for business; of course, he's a businessman. He came and left the party by himself. Nobody drove him away. How can a credible candidate of a party be campaigning for the candidate of another party in an election in which he was to participate? I have never seen anything of that nature before. He's not a credible candidate; he just came as a businessman, or let me say, he's a marketer, he's not a politician. The man is just a marketer.
How can you be saying this about him?
It was really a big shame that we couldn't know, but at last, we eventually knew that the man was a businessman; we didn't know anything about it before. Sometimes I just wonder how people go about whatever they are doing in this life. Nobody had the faintest idea he was not going to go the whole hog with the party, nobody.
And he won the primary, defeating other aspirants? That could also mean that other aspirants weren't credible too. Don't you think so?
He won the primary. Of course, there were other aspirants. But then he emerged and I cannot say how he managed to defeat other aspirants. To the best of my knowledge, when he came and bought the form he appeared to almost all of us as a serious-minded individual. He came in, bought a form, and entered the place before we knew what was happening. He's just a businessman who came to make a business deal and go. He just scattered the party. All this confusion came from the man. I guess we have learned a great lesson.
On a serious note, why did you term him a businessman? Was he throwing money around or was he trying to cut or strike a deal with anyone within or outside the party?
We know that he's looking for money. He told us that he was rich, had money, had everything, and had the capacity and what have you. This is a man that can spend the next three to five hours talking non-stop. Then there is that other issue of how he addresses people; from close observation and given our experiences with him, we knew that he just came for business; he didn't come to win the election. All those flowery talks were just leading us on a wild goose chase.
The March 18 election ended as an inconclusive exercise. How did you react to that development when it was announced and the fact that the supplementary election threw up a lot of drama?
Honestly, I can't say anything about that. The English word "inconclusive" is too heavy for me; I can't say anything about it. But the happy thing is that it has come and gone. Since I have no dog in the fight, I need not comment on it and stress myself unnecessarily.
"From close observation and given our experiences with him, we knew that he just came for business; he didn't come to win the election. All those flowery talks were just leading us on a wild goose chase"
There were reports that your party's governorship candidates and other candidates along with stakeholders of your party in the 21 LGAs boycotted Peter Obi's presidential campaign in Adamawa in January. Why was that?
That wasn't true. The report you referred to must have been concocted. No, nobody boycotted it, everybody was there. The governorship candidate was there, however, he refused to come in and enter the venue; but he was there. Would you believe he was telling us he was the owner of the party, and that they had to approach him first before they approached me, the chairman? That was the kind of development we had to put up with and endure. Even at the airport, he was there but he wanted Peter Obi to call him directly. The man didn't have respect for anyone. We wrote a letter, I have a copy of the letter, we wrote and invited him, but he refused. He said the presidential candidate should write the letter or call him by himself.
Was it also true that a section of the party accused the former SGF, Babachir Lawal, of hijacking the Labour Party in the state and allegedly planting candidates into positions that would make it easy for the PDP candidates to win?
I can't say anything about that, honestly. I don't dabble in things I can't defend. I have no knowledge of what they are talking about.

Tell us what you think of the presidential election petition by your party against the APC and the President-elect, Bola Tinubu, do you have trust in the judiciary to deliver justice?
Well, we can't say no, and we can't say yes because Nigeria now is getting worse. But I know that all is set for the hearing to begin. We just leave everything in the hands of God, let God take control of it.
In September last year, members of your executives passed a vote of no confidence in you. Some of them accused you of collaborating with opposition parties against your party's governorship candidate. How did you survive that crisis?
Some of them weren't our members, they came from the APC and brought a crisis into our party. From there, they went to SDP. From there, they went to PDP and collected money. Those people were from the APC, jumping here and there scattering other parties hoping that their party would gain from the crisis in the other parties. When we went to court, we won the case, and they were charged around N200, 000. So, they're no longer with us.
Do you admit that this actually caused the downfall of your party in the state? And how does your party intend to bounce back ahead of the 2027 election and ensure this crisis doesn't rear its ugly head again?
By God's grace, we're going to start the arrangement and we're going to form a new structure. We're waiting for the national body to agree with us to dissolve the state exco, to dissolve the local government exco, to dissolve the wards, so that we can form another structure, so this kind of people will never come back again. They have their own mission; their only mission was to go to any party other than their own and scatter it.