The Vice President of Nigeria, Prof. Yemi Osinbajo has assured Nigerians that the President Muhammadu Buhari-led administration would not disappoint them.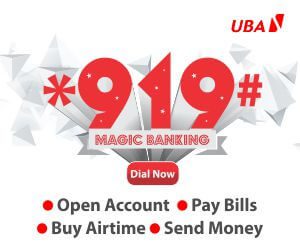 Speaking during  this year's Fathers' Day celebration at the Aso Rock Villa, Abuja, Osinbajo explained that if a father is a source, it means he is the root and a foundation and the importance of a father in a family and nation cannot be over-emphasised being the root and foundation of every home.
"If the foundation is not strong, the building will be bad and if the root is not good, the leaves will fall off. And the devil does everything possible to knock the family institution because he knows that is the only way to destroy a nation. So if something has gone wrong with the nation, it means something has gone wrong with the families.
"On behalf of the president, vice president, senate president and my humble self, I say thank you and as fathers, we will not disappoint you by the grace of God," he said.