---
Prophetess Modupeola Emily Ilupeju is the Superintendent of The Divine Favour Prayer Ministry, Oke Aro, Ogun State. In this interview with GBOLAHAN DADA, the prophetess talks about the benefits of knowing God, the joy of being a complete Christian and the role of youths in Nigeria. Excerpts:
---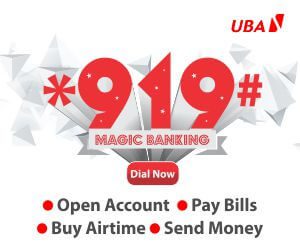 The word of God says in Mathew 6 verse 33, seek first the kingdom of God and his righteousness and all other things shall be added unto you. What does this statement mean to Christians and unbelievers alike?
God is everything and He is allsufficient. We should know that without Him, we are nothing but with Him, we are everything. It is important to know God and rely solely upon Him. Live a holy life, worship and honour Him. The reason why we are on this earth is to worship Him alone. Angels worship Him 24 hours and when we adore Him, He will always prove Himself to us strongly in many ways.
Jeremiah 29 verse 11 says, "For I know the thoughts that I think towards you. They are the thoughts of peace and not of evil, to give you a future and a hope. What kind of future and hope is God promising us here?
God is promising us everlasting joy. His word says in the presence of God, there is fullness of joy and at His right hand, there are pleasures forever more. It is hope and joy every day. When we have God, we have joy and His joy is new every morning.
What is the difference between a Christian and a non-believer?
A Christian is associated with Jesus Christ, while a non-believer is known with an idol and the devil is his master. The Bible says by their fruits, ye shall know them. The things of God reflect the inward being of God, while the things of the devil reflects the character of evil. A Christian lives the exemplary life of Jesus, just like his true followers; his ambassadors on earth.
Who are we in the presence of God?
We are precious in God's presence. We are God's children made in His image and we are fearfully and wonderfully made. God loves His children. He cares for them. He never wants anything evil to harm them.
Some Christians believe that drinking palm wine is not a sin. What does the Bible say about alcoholic drinks?
Drinking of palm wine is a complete sin before God. The book of Proverbs is filled with warnings against indulging in wine and strong drink (Proverbs 20:1; 21:17; 23:29-35; 31:4). Wine mocks those who use it (Proverbs 20:1) and rewards them with woe, sorrow, strife and wounds without cause (see Proverbs 23:29, 30). In the end, it [wine] bites like a snake and poisons like a viper (verse 32,). The prophet Isaiah declared, "Woe to those who are heroes at drinking wine and champions at mixing drinks" (Isaiah 5:22).
The reason why we are on this earth is to worship Him alone. Angels worship Him 24 hours and when we adore Him, He will always prove Himself to us strongly in many ways
How can a Christian recognise the voice of God? How does God speak to a Christian?
A Christian can recognise the voice of God with humility and obedience. God speaks in diverse ways but solemnly.
What are the roles of the youths in the church and the country?
Youths are very important in both the country and in the church. Without them, there can't be progress and achievements.
Matthew chapter 11 verse 12 says, 'And from the days of John the Baptist until now, the kingdom of heaven suffereth violence, and the violent take it by force. How can we (Nigerians) take back our glory and live a fulfilled life?
Nigerians should reckon with God, acknowledge Him and He will manifest Himself.
The Nigerian nation is engulfed in crises. What do you think we can do to get out of this situation?
We should learn to love one another and be prayerful.
Nigerians abroad are having a second thought about their fatherland due to economic recession and corruption in high places. Security agencies are already probing some Judges, what is your take on this issue Biblically?
The Judges are being probed. These are people, who should uphold the law and the society. These occurrences are vivid evidence that the end-time is fast approaching.
Children are priceless treasures and gifts from God, and as such, it is our conviction that the physical, emotional, psychological, and spiritual needs of children should be amply and competently met. What do we do if things are not going in the right direction to meet the yearning of our children?
In reference to 1st Peter 2 verse 9, 'Children are God's gift. God loves them. We, as parents, should learn to be contented with what we have. Hence, we set the landmark for our children.
Proverbs 22:6, says train up a child in the way he should go, and when he is old, he will not depart from it. How do we nurture our children in the way of the Lord? What are the basic things to teach them as teenagers, about the fear of God?
Spare the rod and spoil the child. I am not referring to beating or abusing them. Our children are highly sensitive. They experience puberty but we should show them love and make them understand that God loves them more. Parents must not abuse each other, if things are not going the right way because the children will never forget the ugly incident. Teach the children how to pray, how to be appreciative, thankful and know the value of life and God's existence.
There is a saying that Prayers move mountains. How do we bring down the mountains of our lives through prayers?
We can move the mountain through our faith in God. A mustard seed was one of the smallest known examples that Jesus could use as an illustration during that time. Jesus was not teaching that they needed more faith, but rather where to place their faith. The disciples had some faith or they would not have tried to cast the demon out in the first place. But their faith was in themselves; they asked, "Why could we not cast it out?" They failed to recognize that even with the authority that Jesus had given them to cast out demons, that it was actually Jesus doing the work. Supernatural events are accomplished by His power, not our own. "If you ask anything in my name, I will do it. (John 14:14). Jesus told them, "However, this kind does not go out except by prayer and fasting". So, what is important is what moves God to intervene in a situation. Since faith as small as a mustard seed will move a mountain and nothing will be impossible, just a little faith focused in the right direction will cause God to move in a situation. Their focus was on themselves and the same was true with the father of the boy, who came to the disciples first.
There are fake men and women of God across the world. How do we recognise them?
We can recognise fake men and women of God by their actions. The way they talk and we as Christians should ask God to give us discerning spirit and with that, we can recognise fake ministers of the gospel.
What do you know about the mystery of God?
God can't be comprehended or fathomed. If humans begin to comprehend Him, then He will stop being God. There is no understanding of God apart from a personal relationship with His Son (Matthew 12:50; John14:23; 2 John 1:6). Christ is the 'mystery' revealed to those who believe—as is the mystery of "Christ in you, the hope of glory" (Colossians 1:27). The key to having the 'full riches of complete understanding' (Colossians 2:2) is to be born again by the power of the Holy Spirit. 'The Spirit searches all things, even the deep things of God' (1 Corinthians 2:10).
What is your relationship with God and your unforgettable personal experience with God?
My relationship with God is very cordial. He never forsakes me. God has always been my backbone. As a widow, He has always kept His promises. His grace is sufficient for me and my household.