Lawmakers colluding with Govs to alter laws – Civil servants
Outrageous 'exit benefits' wicked, Labour leaders fume
Scrap bogus pensions for ex-governors – Nigerians
BY TIMOTHY AGBOR, BAMIDELE FAMOOFO, BENEDICT NWACHUKWU, MAYOWA SAMUEL AND BRIGHT JACOB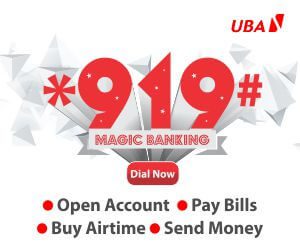 Nigerian workers, labour leaders and lawyers have expressed serious anger over the money being expended on former governors by state governments as pension and other allowances.
The Point reliably gathered that some of the 18 governors that would be leaving office on May 29 have secretly tinkered with their state pension laws by awarding extravagant severance allowances to themselves and inflating their pensions with the alleged connivance of the state assemblies.
The governors that will be completing their second term in office are Aminu Masari (Katsina), Abubakar Bagudu (Kebbi), Abubakar Bello (Niger), Ifeanyi Okowa (Delta), Dave Umahi (Ebonyi), Ifeanyi Ugwuanyi (Enugu), and Simon Lalong (Plateau).
Others include Nyesom Wike (Rivers), Aminu Tambuwal (Sokoto), Okezie Ikpeazu (Abia), Udom Emmanuel (Akwa Ibom), Samuel Ortom (Benue), Ben Ayade (Cross River), Mohammed Badaru Abubakar (Jigawa), Nasir El-Rufai (Kaduna), Abdullahi Ganduje (Kano), Bello Matawalle (Zamfara) and Darius Ishaku (Taraba).
Barely 14 days to the end of his tenure, the Governor of Taraba State, Darius Ishaku, has reportedly approved N2 billion for the purchase of luxury vehicles for himself, his deputy and their wives.
The approval was said to have been made during the last State Executive Council meeting, chaired by Ishaku.
"Governor Darius Ishaku at our last SEC meeting asked the council to approve a memo he presented for the purchase of vehicles for himself, his deputy and their wives and it was speedily approved without any argument," a source said.
The source added that it was argued at the meeting that since Ishaku and his deputy assumed office in 2015, they had been using old vehicles inherited from their predecessors and that they therefore deserved new vehicles as they prepare to step down.
He disclosed that, going by the memo presented by the governor, Ishaku and his wife would get over N1.3 billion worth of exotic cars while his deputy and his wife would receive cars worth N750 million.
The source further explained that, by the proposal, "the governor will get two Toyota Land Cruiser SUVs, two escort Toyota Hilux and a utility vehicle while his wife will get a Land Cruiser SUV and an escort vehicle."
Similarly, the deputy governor, Haruna Manu, will receive two lower versions of Land Cruiser SUV and one escort vehicle while his wife will get one SUV and a utility car.
Ishaku contested the last senatorial election to represent Taraba South but was defeated by the All Progressives Congress candidate, David Jim-Kuta.
His deputy, on the other hand, contested and won the Taraba Central Senatorial seat.
Nigerians described the mouth-watering retirement packages for former governors and their deputies as bogus, saying there was no justification for such payment at a time most state governments were owing active and retired workers their salaries, pensions and gratuities.
While calling for the immediate halt of the package, the workers and legal luminaries, in their separate interviews with The Point, described the practice, which started in 2007 when the first set of governors who were elected in 1999 completed their second and final terms, as wicked and satanic. According to them, the practice further depletes the finances of the states.
"The governor will get two Toyota Land Cruiser SUVs, two escort Toyota Hilux and a utility vehicle while his wife will get a Land Cruiser SUV and an escort vehicle"
An alleged attempt by Governor Samuel Ortom to tinker with the pension bill of Benue State was frustrated by the state assembly. The lawmakers reportedly rejected it because their allowances had not been paid.
Checks across some of the affected states showed that former governors and deputies, through their pension laws, are entitled to jumbo packages, including new exotic vehicles, which would be replaced every three to four years in addition to the payment of 100 per cent of their basic salaries, 300 per cent of their annual basic salaries for furniture, free medical services, including provision for entertainment, stewards and other perks.

The governors are also entitled to other benefits, including two to three houses in the Federal Capital Territory and their respective states, among other packages.
Our leaders are very greedy – Civil servants
Civil servants have described the bogus pension benefits for retired governors and deputies as wicked, adding that the beneficiaries are also greedy.
A civil servant, Opeyemi Bello, said, "The governors are mocking us, the workers who toil for 30 years and end up getting close to nothing. These same governors owe workers' salaries, pensions and gratuities, and after spending time in office with free food, shelter, clothing and vehicles, they still want to deplete the state's treasury the most by taking undue and bogus entitlements. I am not happy about this and it should stop. Governors take estacode, security votes and other allowances in government and it will be wrong for them to now get pensions again after milking the state dry.
"It is even sad that the state assemblies collude with these governors to pass their pension bill to law without considering what the masses feel about it. But what can we do since we now have bought-over and rubber stamp lawmakers? In Osun State for instance, governors that leave office will go with their two vehicles and one back up vehicle. Same thing goes for the deputy governor. They are also entitled to pensions.
They also get a house maid, security, drivers, health insurance and the government is expected to continue to pay for all that and they increase these entitlements whenever they are leaving office. They make the law secretly and this has been contributing to the financial mess the country finds itself."
Pension for former governors satanic – Labour leaders
Similarly, labour leaders have condemned the pension scheme for past governors and described it as satanic.
The Chairman, Trade Union Congress in Osun State, Adebowale Adekola, said, "It is unfortunate that we have these kinds of leaders in our country. They are mindless and full of evil. They are from the satanic environment. Why I am sounding this way is that it is not only pension they are benefiting; they have other bogus allowances and packages, either from the state, or at the national level. During every festive period in this country, our governors and other political office holders are specially taken care of. They use our tax money to fuel their cars, give their wives money and also buy things for them and their children and this money is from the government and they want to keep having this treatment even after leaving office?
"They should cover their faces in shame. What kind of a country is this? Even after leaving office, they still get welfare allowance, security allowance and those are not enough for them; they still collect pensions. These acts are ungodly. There is a term within the labour movement, we say 'E soleto', we say 'E workers', that is, it is the workers that own the land. We are the ones who fertilise the land and work round the clock, we are being treated like a piece of toilet roll. This is unfair.
"I want to say without mincing words that we the Nigerian workers are not in support of the pensions past governors collect. I believe that someday, this act will be reversed. We the workers are not being treated well; so, how do they expect us to support this so-called pension for the president and governors after leaving office?"
While blaming lawmakers, Adekola, who doubles as the Chairman, Association of Senior Civil Servants of Nigeria, Osun State branch, said, "It is unfortunate that the National and State Houses of Assembly that are supposed to checkmate the Executive and stop this pension are the ones giving them support. They are all politicians and they are from the same world. There is a common saying that he who pays the piper, dictates the tune. Since it is the governor that facilitated how they became members of the state assembly, there is nothing that the governor will present to them that they won't ratify."
Echoing the same thoughts, Lekan Adiat, the immediate past chairman of the Senior Staff Association of Nigerian Universities, Osun State University, Osogbo, said, "As far as I am concerned, it is an abuse of office, considering what they are collecting on a monthly basis when they are in office. I don't think any governor deserves any pension after leaving office because the security vote, as we are made to understand, is enough to take care of them.
"Therefore, I don't think they should have any pension after leaving office. At the same time, the people that actually work for 35 years and retire at the age of 65 get a very meagre amount of money as their pension on a monthly basis; this money is not even being paid. Instead of workers' salaries to be prioritised, the governors only focus on their retirement benefits. So, approving pensions for past governors is an abuse of office and it is a way of milking the state dry. Instead of the entire citizens enjoying the wealth of the state, it is still being circulated within this set of people."
"They have ruled us for years and they have enjoyed the office, and after leaving the office, they still want to continue to enjoy it at the detriment of the state. That means the entire wealth is meant for those minority sets of leaders. This is not acceptable and the entire labour force in Nigeria should rise up against it if we still want the civil servants and pensioners to reap the fruits of their labour," Adiat said.
Pension benefits for ex-governors should be scrapped – Legal practitioners
Lawyers have also canvassed for the scrapping of pension schemes for former governors and their deputies.
For J.P. Jones, "It is a crazy financial quagmire that we put ourselves in because, ordinarily, such a thing ought not to happen. The issue of serving the country in any capacity should be on a part-time basis whereby you will serve your country and then return to your former work. It is not the one they will finish serving the public and be expecting that the government would pay them for life. If at all they will be paid anything, it should only be for the inconveniences. Not that when you now leave there, you will turn yourself into a life pensioner. It is not a government employment, it should be a political service that has a duration of four years."
"You can't finish serving us for four years, enjoy all the benefits and still retire and continue to enjoy more benefits. It is ungodly and uncalled for. So, on my part, it is something that ought to be scrapped and the people that are at the helm of affairs and our lawmakers have been shutting their eyes to that aspect of legislation because they know that sometime, someday, they too can benefit from it and that is very wrong. So, the earlier we address that issue, the better. It should be totally scrapped and there should not be any incentive whatsoever. After this, we will know those who are really ready to serve Nigerians. Also, the issue of immunity should be dispensed with so that any offender in government, including president and governors should be prosecuted immediately, not the one that will stay in government and enjoy all the powers and at the end of that four years, people may decide to overlook the atrocities they committed while in government," Jones noted.
Another lawyer, Lekan Alabi, said, "It is ungodly and unacceptable. It has shown that the majority of those who claimed to serve the people are actually there for themselves because if they can get bogus salaries, security votes and other allowances for themselves and their families while they are in office, it will be inhumane and terrible for them to still take pensions. This is why people try to get to power by all means, so it should be stopped."
Beneficiaries of pension bill for ex-governors are enemies of Nigeria – ASCSN President
The National President of the Association of Senior Civil Servants of Nigeria, Tommy Etim Okon, described it as an "aberration" and a "primitive accumulation of wealth".
Speaking to The Point, Okon said, "Until Nigerian leaders learn to know that public office is not for them to amass wealth, the better for this country. That is the kind of thing keeping Nigeria where it is.
"What do you need all these monies for when you have amassed so much within four years or eight years? What is more annoying is that most of these states have never employed people for eight years. What they want to take as a lifetime entitlement is enough to employ thousands of unemployed that are roaming the streets. These are the kinds of people that the EFCC and other anti-corruption agencies should go after, not just those people who are picking groundnuts on the road and they say they are chasing corrupt officers.
"In fact, they are the enemies of this economy. As I'm talking to you, someone who has put in 35 years in office or gotten to the age of 65, whichever comes first, has not received gratuity, but you that just spent four or eight years, you're going home with humongous packages. In Cross River State, the Ben Ayade government hasn't promoted any civil servant for the past seven years. So, you can see, they are the enemies of Nigerian democracy because democracy wasn't meant to be seen that way."
A civil servant based in Abia State, John Iroanya, said he was always ashamed each time he read about the activities of Governors "who prepare mouthwatering pensions and benefits for themselves."
Iroanya said it was "shocking" that most of the Governors who were businessmen and millionaires before they came to power would continue to pass legislation to be paid pensions for life.
Iroanya, who is a public primary school teacher in one of the rural communities in Abia State, also bemoaned the situation where teachers would be owed salary arrears running into months, but the Governor got their pensions before each month ran out.
He said, "When I read about these Governors preparing mouthwatering pensions and other forms of benefits, I weep for this country. I also feel so ashamed of being a Nigerian. They do this forgetting that ordinary workers like us must survive on our paltry salaries. It is not like we have other standby businesses that we can fall back on after retirement.
"But these people were businessmen before they became Governors. Most, if not all, were already millionaires, but you will still hear about them helping to pass legislation that will ensure they get paid for life for being Governors for just eight or even four years. It is shocking."
"Aba in Abia State has one of the worst road networks in the whole of the South East and he doesn't care. When it is the rainy season, the roads are so bad and the people suffer because of their government's ineptitude"
"In Abia State, active teachers are owed salary arrears of up to 10 months, 14 months, and I'm not talking about pensioners now, those who have left active service or retired, those ones live from hand to mouth. But you know what, before the 28th of each month, I understand that Governors get their pensions, stress-free. It shouldn't be so," Iroanya added.
Iroanya wondered what Governors do to justify their hefty pensions.
"I am even baffled that these Governors, especially this outgoing one in my state, would even consider getting a pension. I mean, what did he do? Aba in Abia State has one of the worst road networks in the whole of the South East and he doesn't care. When it is rainy season, the roads are so bad and the people suffer because of their government's ineptitude.
"If you asked me, these Governors don't care about the welfare of workers and their people. They only care about themselves and their private businesses. Majority of them were opulent before they got to government. However, now, they have tasted fantastic opulence and they want to continue to operate in that stratosphere. And what do they do? They skyrocket their pension and retirement benefits, to sustain this status," he said.
Silva Emeka, a lawyer and public affairs commentator aptly classified the governors as birds of the same feather that flock together, saying he was not surprised at the outrageous retirement and pension benefits they have earmarked for themselves.
Emeka commended the Benue State House of Assembly for rejecting Governor Samuel Ortom's pension bill.
"I have to commend the Benue State House of Assembly members for rejecting their governor's pension bill. Though the story is that the lawmakers rejected it because their allowances have not been paid, my question is, did he even pay the civil servants their salaries, talk less of pensions? It is terrible that such a man is bold enough to submit a bill for the governor's pension. This should be emulated by other states' lawmakers. By doing so, any incoming governor will not be extravagant with the state's funds.
"I don't have time to talk about the rascal, extravagant, opulent lifestyle these governors lived as serving governors and even as they are leaving they still want to hold the states down. It is annoying that most state house of assembly members are accomplices. No matter how hard we campaign against it, many of them will rubber stamp and pass the bill. It is not the first time. Already, some past governors are enjoying it," he said.