There have been mixed reactions over a multimedia advertisement of Globacom telecommunications outfit, which reportedly presents some northern Nigerians as inherently violent. The advert presents a Hausa/ Fulani 'suya' meat seller, who is accosted by a customer who wants to buy suya.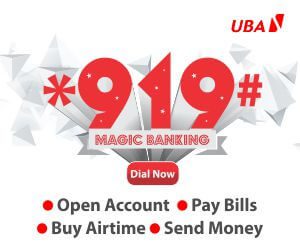 When it's time to pay, the buyer says since he paid for yesterday's suya, today's purchase should be obtained free, in line with a Glo promo of 'pay for airtime and get double tomorrow'. Enraged, the seller, clad in the Fulani native regalia, moves to chop off the arm of the customer but neighbours rush to the scene to prevent a disaster.
Investigations by The Point have, however, revealed that some northerners have held the advert in contempt, regarding it as an attempt to portray a typical northerner as violent and unreasonable, when enraged.
A top source within Globacom in Lagos also told The Point that the commercial had affected sales and renewal of subscription for data services across Nigeria, especially in the northern part of the country. According to the source, who preferred anonymity, the advert portrays northerners, especially the Fulani, as violent and unreasonable, which is a wrong move for a company that is soliciting patronage from that region.
"It was not a deliberate attempt to portray any region in bad light because we are here to serve everyone without segregation. Already, some people are being questioned over the advert and I am sure disciplinary actions would be taken against them," she disclosed.
'COMMERCIAL MISREPRESENTED ALL NIGERIANS'
Findings have shown that the commercial has sparked discussions among its target audience. Many of them, who spoke to The Point insisted that it was capable of denting the image of all Nigerians and not northerners alone. The Resident Electoral Commissioner, Independent National Electoral Commission, Kogi State, Alhaji Halilu Pai, said he was disappointed that such a violent message could be used by an international telecommunications company.
"The advert appears to be violent since the suya man uses a knife to threaten the customer when he said he had paid for the suya he bought the previous day and won't pay for the new pieces of meat. Such a concept can spark off conflicts among the illiterates who may feel threatened by the message," he said.
A leader of the Hausa community in Lagos, the Seriki Hausawa of Agege, Alhaja Sani Shuaibu, who spoke through his Personal Assistant, Mr. Moniru Sadeeq, said, though the literates might understand the concept of the advert as a kind of comic relief, "it is still misleading and can be dangerous at this time, especially with recent cases of insurgent acts. I expect the regulators of the industry
For the concluding part of this story and others, grab your copy of The Point from your nearest vendor