We're on the look-out for them, says Command
About 100 dismissed police officers now roam the streets of Lagos, parading themselves as serving officers and doing odd jobs to earn a living, The Point can exclusively report. The police officers, according to findings, were dismissed after authorities found them wanting at their various duty posts.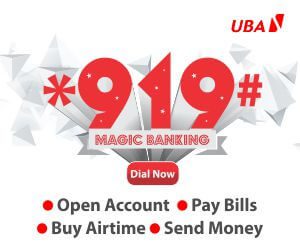 Investigations by The Point revealed that these dismissed officers had formed camps at some strategic locations within the megacity, where they engage in criminal activities. The camps, it was gathered, are located at places like Mile 2 Bus Stop, Oshodi- Oke, Ijora–Olopa, Ojuelegba, Idimu/Egbeda Motor Park, Iju/Jungle Bus stop, Ojodu and Ikeja Rail Crossing.
The ex-police officers operate mainly by stopping vehicles and consequently flashing their warrant cards to indicate that they are serving police officers on 'stop and search duty'. Charges levelled against their victims would then range from expired vehicle particulars to obstruction or driving in a dangerous way. It was also discovered that many of those who fell for their antics were made to part with valuables, most especially cash.
An independent source at the Idimu Police Station, in the Area M divisional headquarters of Lagos, told The Point that the dismissed policemen had actually spread their activities across the state.
He said, "These dismissed officers daily carry out their nefarious activities within the same jurisdiction where they were dismissed. And on a good day, they still join patrol officers to perform routine duties because they know each other.
"One of them is called Oseni. This man would collect N200 daily from each tricycle owner at Ikotun, settle some officers who provide cover for him and pocket the remaining. And he has been doing this for almost two years."
One Corporal Monday, who hails from Edo State, and operates in the jungle area of Iju, was said to have been dismissed from the Police while serving at the Elere Police Station over eight years ago. Monday, according to findings, currently heads a five-man extortion squad
For the concluding part of this story and others, grab your copy of The Point from your nearest vendor