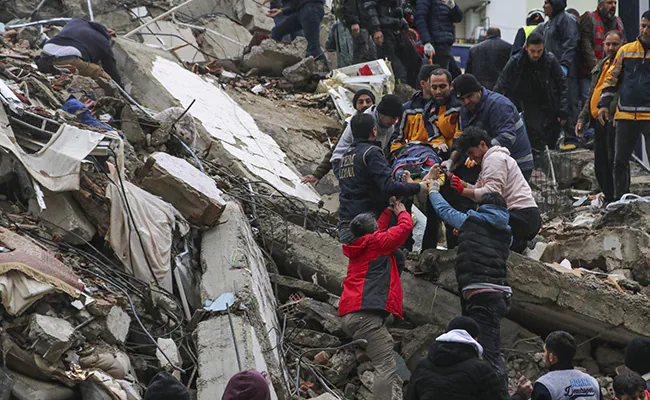 MORE than 1,400 people were killed and thousands injured on Monday when a huge earthquake struck central Turkey and northwest Syria, pulversing apartment blocks and heaping more destruction on Syrian cities already devastated by years of war.
The magnitude 7.8 quake, which hit in the early darkness of a winter morning, worst to strike Turkey this century. It was also felt in Cyprus and Lebanon. It was followed in the early afternoon by another large quake, magnitude 7.7.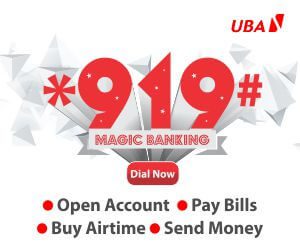 It was not immediately clear how much damage had been done by the second quake, also felt across the region as rescue workers were struggling to pull casualties from rubble in bitter weather.
"We were shaken like a cradle. There were nine of us at home. Two sons of mine are still in the rubble, I'm waiting for them," said a woman with a broken arm and injuries to her face, speaking in an ambulance near the wreckage of a seven-storey block where she had lived in Diyarbakir in southeast Turkey.
Turkish President Tayyip Erdogan said 912 people were killed, 5,383 injured, and 2,818 buildings had collapsed in Turkey.
Erdogan said he could not predict how much the death toll would rise as search and rescue efforts continued.
"Everyone is putting their heart and soul into efforts although winter season, cold weather and the earthquake happening during the night makes things more difficult," he said.
Live footage from Turkish state broadcaster TRT showed a building collapse in the southern province of Adana after the second quake. It was not immediately clear if the building was evacuated.
In Syria, already wrecked by more than 11 years of civil war, the health ministry said more than 326 people had been killed and 1,042 injured. In the Syrian rebel-held northwest, rescuers said 221 people had died.
In Diyarbakir, Reuters journalists saw dozens of rescue workers searching through a mound of debris, all that was left of a big building, hauling off bits of wreckage as they looked for survivors. Occasionally they raised their hands and called for quiet, listening for sounds of life.
Men carried a girl wrapped in blankets from a collapsed building in the city.
"We woke up to a big noise and severe shaking. There were two aftershocks right after that," said Meryem, 29, from the southeastern Turkish city of Kahramanmaras, near the epicentre.
"I was so scared, thought it will never stop. I took some things for my one-year old son and left the building."
Footage circulated on Twitter showed two neighbouring buildings collapsing one after the other in Syria's Aleppo, filling the street with billowing dust. Two residents of the city, which has been heavily damaged in the war, said the buildings had fallen in the hours after the quake.
'LIKE THE APOCALYPSE'
In the Syrian rebel-held town of Jandaris in Aleppo province, a mound of concrete, steel rods and bundles of clothes lay where a multi-storey building once stood.
– REUTERS