The Joint Admissions and Matriculation Board has said over 140,000 candidates have so far obtained the Direct Entry forms into universities for the 2018/2019 academic session.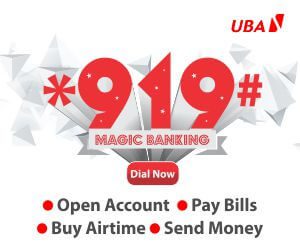 JAMB's Head of Media, Dr. Fabian Benjamin, disclosed this to our correspondent in Lagos.
Benjamin said that the sale of the Direct Entry application forms would close on June 4.
According to him, the closure of the sale of the forms became necessary in order to avail the board the time to plan ahead for the 2018 admission process into the various institutions.
He said, "With the policy meeting coming up on June 26, which involves the Minister of Education and all stakeholders in the sector, the 2018 admission guidelines would be discussed and approved for the board.
"This includes both for the Unified Tertiary Matriculation Examination and Direct Entry. Therefore, candidates who are still interested and want to apply for the Direct Entry should use the window period of seven days to apply, as no extension of date will be granted."
Benjamin also said that the board had released the results of the mop-up examination conducted for candidates, who were rescheduled for the UTME on Saturday, May 26.
The board had recently, conducted a mop-up examination for over 12, 000 candidates in some of its centres across the country.
These included those whose biometrics could not be captured during the initial period of the UTME in March, those who were yet to see their results and have not been involved in any form of malpractices.
Others included those who were unable to print out their e-slip before the earlier examinations and those whose centres were cancelled for suspected malpractices.
On the admission process, Benjamin revealed that the board frowned upon some institutions that had breached the constitutional guidelines for the entire process by making advertorials before the policy meeting.
He explained that all institutions must note that they should not to make any form of advertisement for admissions into their schools, until after the policy meeting.
According to the JAMB spokesman, this is because the meeting is the only authorised body that approves admission process for every preceding year.
Benjamin added, "Advertising before the policy meeting is a violation and abuse of the entire process.
"They must recall that at the meeting, all proceedings, rules and regulations guiding the admissions are discussed and unanimously approved by all stakeholders.
"However, a list of institutions that breached this rule are being compiled by the board and to be forwarded to the appropriate body for sanction."