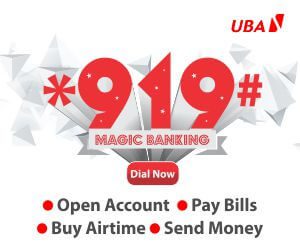 At least, 25 aspirants in the All Progressives Congress for the Ebonyi State House of Assembly have alleged that the party leadership in the state are planning to edge them out of the screening exercise by the National Secretariat of the party.
The aspirants, said to be old members of the APC in the state, urged the national leadership of the party to intervene in order to save the party from defeat in the forthcoming general election.
The group, at a press conference in Abakaliki, the state capital, alleged that the state Chairman of the party, Stanley Okoro Emegha, was silent in a bid to scuttle their chances of participating in the screening despite having purchased their Expression of Interest and Nomination forms.
They said that the state Chairman of the party, throughout Saturday and Sunday, ignored the text messages and calls that they sent to him.
Chukwuoji Igodo, the Assembly aspirant from Ivo constituency, on behalf of others, alleged that they were being relegated despite having paid the sum of N200,000 for Internal Generated Revenue, to the party; N200,000, as the Local Government Administrative fee and N500,000.
Igodo said that "The issue we are having started when our party, APC announced the sale of forms for the House of Assembly. We approached the party to purchase our forms here in Ebonyi State and they didn't give us any answer, thereby refusing to sell the forms to us. We went to Abuja and bought our forms since it is allowed by the party rules. We filled our forms there and submitted.
"This is time for screening, which was supposed to be on 14th May, but nobody, not even the state chairman, has come to address us about the screening.
"We are saying that the chairman of our party has aligned himself with certain members of the party instead of being the chairman for everybody, which is very unfair.
"We also want the world to know that APC in Ebonyi is sabotaging the efforts of the national leadership of the party, and it's a very great betrayal to some of us.
"It's our prayer that the national secretariat listens to us by sending a screening panel to us, a special panel for the primary and also a special panel for the local government congresses that will be soon held.
"The issue of the clearance they told us about; we have to pay the N200,000 for IGR, N200,000 for LGA clearance and N500,000 for the state clearance and that's outside the N2million the party charges for the forms and we are saying this is not part of the rules. What about the checklists the party gave us while filling the forms?
"We call on the National to come and look into what is happening in Ebonyi before it gets out of hand. The chairman of the party and the governor of the state are causing a lot of crises and this is sabotaging the efforts of the national leadership of our great party, APC."