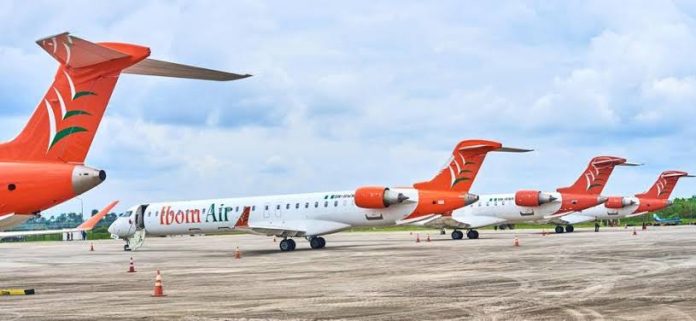 Contrary to media reports credited to the Attorney General and Commissioner for Justice in Akwa Ibom State, Uko Udom, that the Ibom Air is owned exclusively by the state government, facts have emerged that the state government lied over the claims.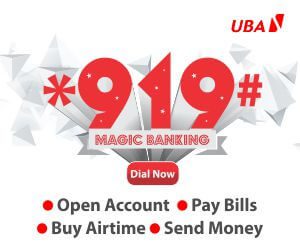 Official papers recently obtained from competent industry sources revealed that the Ibom Air Limited came into being in 2013, two years before Udom Emmanuel was sworn in as the governor.
Documents sighted by The Point revealed that Ibom Air Limited was incorporated as a Limited Company limited by Shares, by the Corporate Affairs Commission with registration number 1098044 on February 13, 2013.
According to the CAC documents, the total Ordinary Shares of Ibom Air was 2,000,000,000, while the total shares capital also stood at 2,000,000,000.
The status report at the CAC also indicated that the organisation has as its Active Directors: Pastor Jacob Imoabasi, (representing Akwa Ibom Investment Limited); Idongesit Okon Nkanga; Emmanuel Effiong Ekuwem; Captain Mfon Essien Udom; Nwoko Uwemedimoh SAN; and Uko Essien Udom SAN, while Sunday Akpadiagha serves as its Secretary.
In the last few years, Governor Udom Emmanuel and very recently, the state Attorney General and Commissioner for Justice have claimed that the company is exclusively owned 100% by the state government.
Out of the 2,000,000,000 Ordinary Shares of the airline, Akwa Ibom State government through the Akwa Ibom Investment Limited is alloted only 599,999,997 shares.
Former Attorney General and Commissioner for Justice Uwemedimoh Nwoko, Idongesit Okon Nkanga and Captain Mfon Essien Udom, all have one share each.
The CAC documents also revealed that the Akwa Ibom Investment Corporation; Person with Significant Control has zero control over the running of Ibom Air Limited, but only relies on directives and orders from other shareholders.