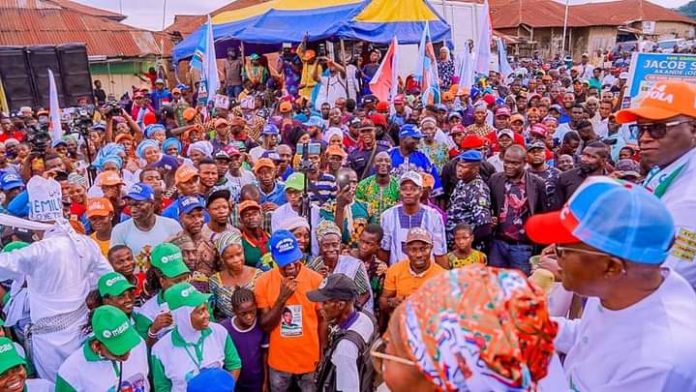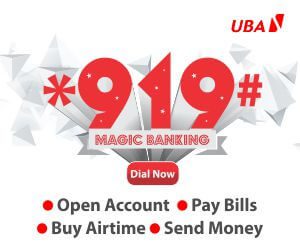 BY TIMOTHY AGBOR, OSOGBO
Governor of Osun State and candidate of the ruling All Progressives Congress in the July 16 governorship election in the state, Gboyega Oyetola has expressed satisfaction at the large crowd that attended his campaign in Ede, the hometown of his closest rival, Senator Ademola Adeleke of the Peoples Democratic Party.
He urged the people of the town within voting age to reciprocate his achievement in the town by supporting his re-election.
The governor said he had rehabilitated Ede road after he was sworn in as governor and assured the people of the ancient town of more dividends of governance.
Addressing the crowd of supporters, Oyetola said, "The forthcoming election slated for 16th July 2022 is very important for our dear state because God gave our party the power in Osun and Abuja and this power is not ready to leave our hand. Osun is for continuity because we have been able to ensure development for our state.
"Ede road is the first rehabilitation I did when I was sworn in as governor and the only way you can compensate me is by voting for our party, APC.
"Our monarch, Timi of Ede rates me high in performance which is an endorsement for me.
"I don't use to lie as governor, I only promise things that I will do.
"No room for rigging again with the introduction of BVAS by INEC, anyone plotting election malpractice is wasting his time. Masses and God are on our side. I am impressed by the massive turnout of today, I am really surprised, it is a green light for APC in Ede.
"We will rejoice after the election," he declared.