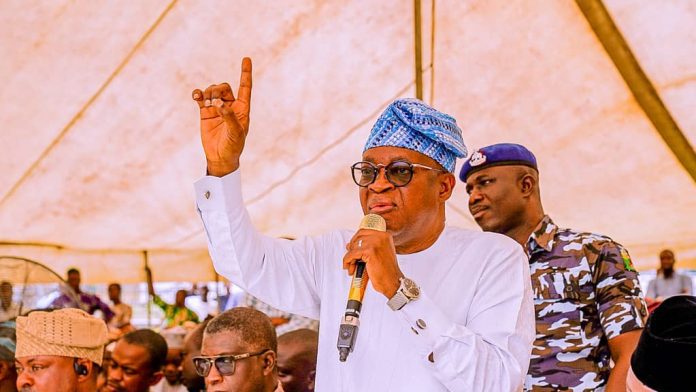 BY TIMOTHY AGBOR, OSOGBO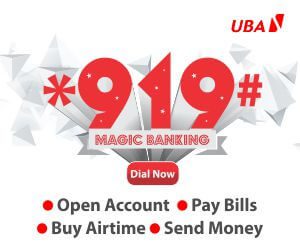 Osun State Governor, Gboyega Oyetola, on Friday, met with aggrieved members and supporters of the ruling All Progressives Congress in the state and urged for unity.
This charge became necessary following the infighting and apportioning of blames by members and supporters of the party over the defeat the party suffered in the just concluded governorship election in the state.
Leaders, chieftains, members and supporters of the party have been at daggers drawn over the outcome of the poll.
Some disatisfied members had blamed some notable chieftains of the party who are close to Governor Oyetola for causing the party defeat while others have been raining curses on those perceived to have worked against the success of APC candidate.
Those who had served as agents for the party during the keenly contested election had taken to the social media to heap curses lead campaigners of Oyetola who allegedly paid them the sum of N50,000 instead of the earlier agreed N250,000.
In order to douse tension and reconcile aggrieved members, Oyetola, who made his first public outing on Friday, about a week after he lost his re-election bid, urged party faithful to desist from public display of annoyances.
Governor Oyetola charged the APC members and supporters not to allow the outcome of the election to further cause dissatisfaction and division within the party, adding that the APC remained the ruling party in the state.
Addressing the party men and women at the premises of the Government House, Osogbo, Oyetola preached peace and unity among party leaders and members across all levels, from ward to local government, to state.
The governor further advised party members who have grievances to channel them to the appropriate quarters and stop expressing them publicly, in the interest of the party.
As the incumbent state governor, Oyetola stated that he would continue to govern with fear of God and love of the people, just as he reiterated his commitment to the well-being of the people and development of the state.