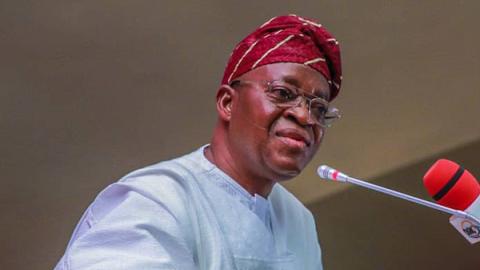 APC asks government to approach court
BY TIMOTHY AGBOR, OSOGBO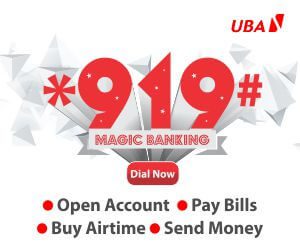 After the expiration of the 48 hours ultimatum issued to immediate past appointed officials in Osun State to return government properties in their possessions, none of them is yet to obey this directive, The Point has learnt.
The state governor, Ademola Adeleke, had on Wednesday, November 30, 2022, directed appointees of the former governor Gboyega Oyetola to return government properties in their possession.
A statement issued by Adeleke's spokesperson, Olawale Rasheed, had noted that the directive was sequel to large scale diversion of government assets by top officials of the immediate past administration.
"Several official vehicles are missing while official records indicated that two third of former state officials left with fleet of car in their office.
"Most Ministries, Departments and Agencies (MDAs) were stripped of operational assets like vehicles, computers and even residential fittings. Residences of some top officials were equally pillaged even to lamp fitting.
"Any former official who refuse to comply with the directive will face the full weight of the law," the statement had said.
Also, the incumbent administration has said it has a documentary proof that the immediate past Deputy Governor of the state, Benedict Alabi, stripped off all fittings and other movable items at his former quarters.
Alabi had denied this accusation saying nothing was missing in his former lodge.
But, a statement issued by Rasheed, read, "Our attention has been drawn to a statement credited to the former Deputy Governor of Osun state where he claimed nothing was missing in the Deputy Governor's lodge. We want to insist that the lodge was not only looted but the pillaging was extensive.
"We have a documentary proof of the state of the lodge as at the time of inauguration. From the main house to the service flats, the place was stripped of all fittings and other movable items. The video in our possession was detailed and physical inspection has confirmed the ransacking of the house.
"The defence of the former Deputy Governor is spurious and against the reality on ground. We urge him to take responsibility as the Deputy Governor of Osun State, Prince Kola Adewusi spoke from factual reports which can be verified by a visit to the lodge."
Findings by The Point revealed that a day after the expiration of the return window, none of the former appointees had returned their official vehicles.
The major opposition party in the state, All Progressives Congress, had admitted that the former government functionaries took away their official vehicles after erstwhile Governor Oyetola approved that they should go away with them.
The Director of Operations in APC, Hon. Sunday Akere had said that the official cars were duly approved by Oyetola and that their possessors didn't take them on their volition.
He had noted that nobody can take the vehicles from the former appointees arbitrarily, adding that the incumbent administration could approach the court to challenge the legality of such action.