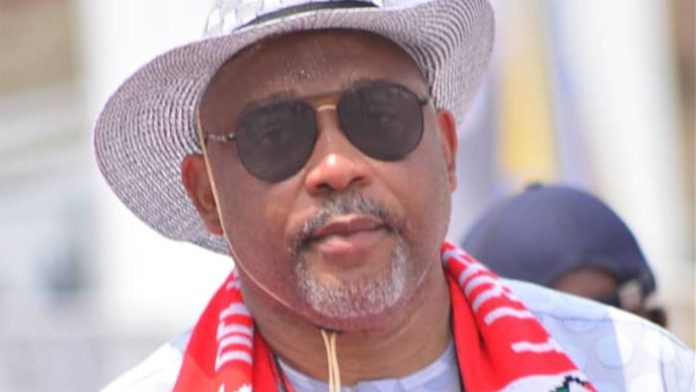 Adekunle Akindele is the Caretaker Committee Chairman of Osun State Chapter of the People's Democratic Party. In this interview with TIMOTHY AGBOR, he speaks on the forthcoming presidential poll and the challenges ahead; the victory of Ademola Adeleke, and other issues affecting the party. Excerpts: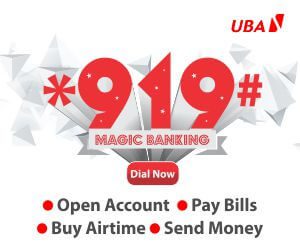 How soon should the people of Osun be expecting results once Ademola Adeleke takes over power on November 27, this year?
Within 100 days in office. In just three months, they should be expecting to see Osun being turnaround in all ramifications. Part of the dividends the people should be expecting is prompt payment of salaries of workers because they must be paid their wages, gratuities, and construction of infrastructural projects that will drive change and turn around the economy of the state for good. People should be expecting industries that will drive gainful employment. We will change Osun from a civil service state as it has been rendered to a viable and industrious state. With the 5-point key agenda of Senator Ademola Adeleke, agriculture will be revived whereby farmers and youths who will be motivated to take up mechanised practice will feel happy working in the sector.
Is there any good policy in Governor Gboyega Oyetola-led administration that your party would like to continue with?
I have never seen any good policy in Oyetola's administration. His policies are retrogressive, they are anti-Osun people, and most of the things they do here is capital flight. The government is being run by consultants and these are consultants who are alien to the Osun people. They are being brought from Lagos State to run Osun. So, I have not seen any policy that is good in this administration and obviously, whatever that is not good, I don't think the incoming administration will adopt it.
Are you saying Adeleke won't appoint people who are based outside Osun?
Yes, everything about the government of Senator Ademola Adeleke has to do with local content. Whatever appointment, whatever contract and projects in Osun should be done by the Osun people and that's why I said we have to try as much as possible to avoid capital flight. If you are building a project in Osun, you can't go to Lagos and buy cement, you can't go to Ibadan or Akure to go and look for artisans. Osun money will be spent here in Osun State.
The Osun APC and Governor Oyetola are challenging Adeleke's victory and at the same time, Dotun Babayemi has gone to the Supreme Court to invalidate the nomination of the governor-elect as the PDP candidate. How comfortable is your party?
We are very comfortable because we are holding on to the overwhelming mandates of the people of Osun. I have said it time and again that Oyetola and APC are bad losers and they will keep losing. Senator Adeleke is loved in Osun and he is ready to transform the state. Both INEC and international and local observers confirmed that the July 16 governorship election was free, fair, peaceful and credible. So, we are not perturbed at all because we know that no one can scuttle the overwhelming support of the people. For Babayemi, I can't speak on his issue because he is no longer a member of the PDP. He is on his own since he has been expelled by the executive members of his Ward 2, Otun Balogun, Gbongan.
Your party has said it won't participate in the proposed October 15 local government election in Osun, are you still standing on that?
We won't partake in illegality because what Oyetola wants to do is against the law. The Electoral Act has given 360 days for notice and if you check the remaining days when the issue of this election was touted, the OSIEC has no constitutional period to prepare for the election. We have already approached the court to prevent this illegality from taking place and I can't comment on it again. I am very sure that when the government of Senator Ademola Adeleke takes over on November 27, all wrongs will be righted.
"I have never seen any good policy in Oyetola's administration. His policies are retrogressive, they are anti-Osun people, and most of the things they do here are capital flight. The government is being run by consultants and these are consultants who are alien to Osun people"
It appears that the likes of Peter Obi and Asiwaju Bola Tinubu would not be an easy nut for Atiku to crack. How do you think that Atiku would beat them?
It's laughable when any average APC person will talk about Tinubu, they will be referring to Lagos, is Lagos Nigeria? Tinubu has been in charge of Lagos, for maybe 16 to 20 years, does it reflect the fact that whatever is happening in Nigeria is happening in Lagos? The APC candidate and his handlers as we speak don't even have anything to campaign with, you should be talking about Buhari and Osinbajo's administration for the last seven and half years, but they keep on referring to Lagos State. And when the PDP is talking, they talk about Obasanjo's era where Atiku was an active participant and major player in that government. You could see what they did, they paid our debts, there was peace, there was adequate security for all Nigerians and things were actually fine and good. But the APC government, instead of them campaigning on what Buhari's government has been doing, will be referring to Lagos State. How many people in Nigeria know what is going on in Lagos? Lagos is just one state out of the 36 states of the federation. So, practically, they don't have anything to campaign with. And obviously, Nigeria, we will pay dearly for it if we fall into their hands once again.
But Peter Obi's popularity has been growing. Isn't that a worry to PDP?
Obi is just what we call in local parlance, Audio Presidential Candidate. Peter Obi, I am not disparaging him, to the best of my knowledge has no structure and even the state that he governed for eight years, he couldn't sustain it. At one point, he was in APGA and later PDP and now in the Labour Party. You could imagine three parties within a space of a decade. So, he shows some level of inconsistency and outside that, I don't see him as a serious contender in this issue. I would rather advise him to join hands with the PDP and rescue Nigerians from the doldrums we find ourselves in. He doesn't have to forsake his presidential ambition; we can work out an alliance. He was in PDP and at a point he was the vice-presidential candidate to Alhaji Atiku Abubakar. He is now in the Labour Party and you could see, he doesn't need a soothsayer to tell him that he doesn't have a chance. It's just internet creation and all that stuff. That's why I said he is an audio presidential candidate. The youths following him are just there talking and possibly promoting him, but how much of Obi do they know? That's the truth about it. They should go to Anambra State and see what he has done. If you are a presidential candidate and you are a governor for eight years, you can't sustain your legacy and you are moving from one party to the other in the last 10 years, what are you going to offer? What are you bringing to the table? I just advise him that if he still wants to be relevant in the politics of the state, if he has anything to contribute, he should just join hands with the PDP to kick out the rudderless APC government.
How do you plan to wrestle with the APC that is still in power?
There is nobody in power when it comes to the 2023 general elections. We have experimented in Osun State. Oyetola is the incumbent in APC, and Buhari is there in the presidency but we were able to defeat them. The point is that Nigerians are sick and tired of the APC government and at any level, they are ready to kick them out so that they can have a breath of fresh air. The Electoral Act has helped a lot and I want to give credit to the INEC and the Chairman of INEC, Mahmoud Yakubu, for the innovation and what he has brought to the Commission and the electoral system. If they can bring this to our election, I can tell you that we are going to win that election hands down.
Would Ademola Adeleke probe the administrations of past governors?

Ademola Adeleke, the Governor-elect is not vindictive. Osun money is for Osun people. A governor is in a position of responsibility and anybody can be called into question at any point in time if the previous governments mismanaged the economy and resources of the state, there are laws that are there to address it. It is not a personal thing. It's just a governor of the state holding forth for a period of four to eight years. If any previous government or governor is found wanting, it's constitutional to probe them and it's not personal. The incoming governor or government will not hesitate to do that even when he (Adeleke), himself, leaves office, any succeeding governor or government can do the same.
According to Governor Nyesom Wike, one of the conditions for peace to reign in PDP is for the National Chairman of the party, Iyorchia Ayu, to resign since a Northerner has been elected presidential candidate. What's your take on this?
I do not agree with Governor Wike. We are now in the middle of the game and we can't be shifting the goal post. We have barely six months until the general elections and at this point in time, people of Nigeria are actually expecting us to begin to tell them what we can do to rescue them from the situation we are in now. At this point in time, we should have embarked on rigorous campaigns and sold our manifestos to Nigerians. Politics is so deep and there are a lot of things involved in it as party leadership. If you want to change the party leadership at the national level now, we are suggesting that you should zone it to the South West; there are six states in the South West and I can tell you for free that if you zone it to the South West, there are more than two of three persons that will contest for it; that alone is a problem because there will be a lot of intrigues that before you can resolve them, it will take a lot of time that to present such for a national election would have been too late.
So, my own take on this is that whatever we need to share, let us wait and do that after the presidential election. I am a believer in equity and fair sharing and I know that as it is now, the equilibrium is not balanced but the bigger picture is that at this point in time, Nigeria wants PDP and we have to be very careful to do all that we needed to do so that we can gain power to rescue the country from the present situation. So, anything that will upset the status quo, that will further plunge the party into crisis, we must avoid it at this very time. Whatever needs to be done to balance the situation or balance the equilibrium, in my own candid opinion, should be done after the presidential election. Those calling for Ayu's resignation at this point are not sincere and I want to sound a note of warning to some party members that if we are not careful, we are going to play into the hands of the opposition.
I want to believe that those calling for Ayu to resign are insensitive and they have to be a little bit cautious so that the gains that we have recorded so far and the spirit and zeal that party faithful across the country have, going into the 2023 presidential elections will not be diminished. I want to appeal to all contending forces to sheath their swords, come together and work for the success of the party. We can't afford at this material time to disappoint Nigerians. Nigerians are anxiously waiting for PDP to turn around their fortunes.