…unveils Amala Fiesta logo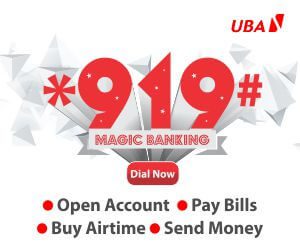 O yo State government is set to tackle the current economic recession by attracting more investments to the state's culture and tourism sector.
Having identify the lucrative sector as key revenue earners, the state government is optimistic that if properly harnessed, the numerous potentials embedded in cultural tourism could free Nigeria from financial distress.
Oyo State Commissioner for Information, Culture and Tourism, Mr. Toye Arulogun, at the public presentation of the brand identity and brand ambassador for the forthcoming Amala Fiesta, held at the Western Hall, Secretariat, Ibadan, explained that the sector could be a viable revenue earner for states that develop it, adding that peoples of the world believe in the preservation, propagation and promotion of their cultural heritage, hence the viability of the cultural tourism sector in most nations, especially those without much natural resources.
Mr. Arulogun, added that since amala, which is a delicacy synonymous with Oyo State, has gained worldwide acceptance and has become a national pride for the state, the onus was on the ministry to celebrate every variety of the flour meal, and promotethe state's food culture from December 15 to 17.
"Amala Fiesta also known as Ajodun Oka is not just a food and cultural tourism event, but a celebration of the Yoruba food culture and Oyo State's foremost delicacy, which has become a national pride with international presence and worldwide acceptance", he said.
While acknowledging pioneer partners of the fiesta, such as Tourist Care, Hospitality Association of Nigeria, Ministry of Local Government, Association of Local Government of Nigeria, Oyo State chapter, and Canteen Owners Association of Nigeria, Mr. Arulogun also called on firms in the food, edibles, and beverages sector to collaborate with the state government, assuring them that Amala Fiesta presents a huge opportunity for them to tap into.
According to him, "Oyo State in general and Ibadan in particular, which is the venue of the Amala Fiesta presents a huge and homogenous population for brands in different markets to tap into."
Arulogun pledged the state government's commitment to the elevation and revampingof the culture and tourism sectors in the state and enjoined all, individuals, corporate bodies and organisations, to collectively ensure the preservation, propagation and promotion of the Yoruba cultural heritage.
He said, "Our collective responsibility is to ensure the preservation of our culture, propagation of our cultural heritage and the promotion of our cultural tourism potentials." The commissioner also asked for more support from the media, noting that the state government looked forward to public private partnership engagements in the rehabilitation and redevelopment of major tourist sites in the state.
He also said the ministry intends to co-opt the media into programmes and activities lined up to promote the state's rich culture and heritage.