At 104 years, Pa Moshood Ayinde Akinyemi, a Chief Imam, is anything but senile, as he still moves about unaided. More surprising is the fact that all his senses are still as sharp as any young man's.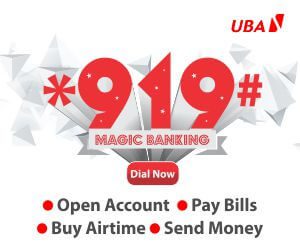 This may explain why he was considered worthy to be the Chief Imam of both Ejigbo and Ewu towns, in Lagos, even when that rarely happens.
On how he was able to achieve this feat, he said, "I went to Arabic school in 1920 and was there for about 17 years before I returned to Ejigbo. In 1942, I was made the Imam in Ewu town, after 32 years. In 1974, I was called by the people of Ejigbo and summoned to Mudashiru's house; he was like a king in that area in those days. Getting there, I met a large crowd of people and upon inquiry, I was told that two indigenes, Anofi and Tajudeen, went on holy pilgrimage to Mecca and they both wanted to thank God, but they would not go to Oshodi or Mushin to do it; that they wanted to do it in Ejigbo. As a result, they wanted to make me the Imam in Ejigbo so that I could be coming to officiate every week.
"I told them that it was not possible as I was already an Imam in Ewu, but they insisted and asked me to give the people of Ewu their message. The people of Ewu were against it and said I could not leave them for Ejigbo. But the Ejigbo people too were adamant. Finally, the people of Ewu agreed that I should be the Imam in Ejigbo as well, so I became the Imam for both towns."
'HOW FERVENT PRAYERS WORK FOR ME' 
One thing this centenarian cannot do without is prayer because, he says, it is the sword of every true Muslim.
He says, "Before now, I used to recite a whole 'Dalailu' every day but now, I can only recite one over two days. It contains the names of God and his prophet (S.A.W). It addresses every good thing you want and those things that you don't want; and it has been working for me in every way. For instance, I have two sons in London.
"There was a day they called to say that they didn't know the offence they committed, that they were arrested at home and were in the police custody. I prayed to Allah that I did not know London but that He knew where my sons were and should work on their case. When they got to court the third day, without asking any question, the judge released them."
For Akinyemi, one of Nigeria's oldest citizens, his assessment of people appears strange, but rational.
"The first thing I see in people is beauty, the second thing is religion, and the third, character. All are different in their own ways. The best of them is character. When I see a person lacking in such, I try to correct but if they are adamant, I leave them to their fate," he notes.
Sadly, however, the one-time farmer says none of his childhood friends is alive today. "They all died in their 70s, 80s and 90s," he recalls.
Born on the 7th of July, 1911, Akinyemi celebrates his birthday any day he feels like. His father never enrolled him for any formal education, except for Islamic lessons, but he paid for private lessons to educate himself and made sure that all his children are educated.
Being a polygamist, he says, "Some of my wives have passed on to the great beyond while others are still alive; some are staying in their personal houses and have even built mosques. Some are staying in my house. I still go out with some of them, but basically, what they do is to cook for me and take care of me. I take care of them as well. At least, I do not have the will for any other thing."
For the concluding part of this story and others, grab your copy of The Point from your nearest vendor