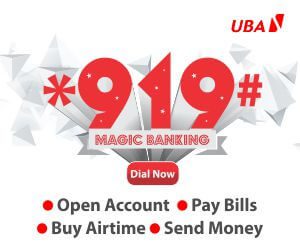 BY TIMOTHY AGBOR, OSOGBO
A parent, Mr David Adekunle has cried out for justice over alleged killing of his son, Yinka Adekunle, by some soldiers.
The 37-year-old Yinka was allegedly tortured to death by some soldiers at the Infantry Battalion Barracks Ibodi, Osun State after a fight broke out between them.
Narrating his ordeal in an emotion laden voice, Mr Adekunle said Yinka, his only son, was having a swell time with his two friends at a beer parlor when a violent argument ensued between them and two soldiers who were in mufti.
According to him, the soldiers purportedly called their colleague who came to the scene with arm and arrested one of them, while Yinka and the other escaped abandoning his vehicle at the spot.
Adekunle, an estate agent, said the decreased later contacted the soldiers who reportedly asked him to come with the sum of N50,000 to bail his car at their barracks at Ibodi on phone.
He said he went to the barracks on his son invitation to come and bail him out, but was allegedly told by the soldiers manning the gate to go and see him at Ayeso Police Station, from where he was directed to the Wesley Guild Hospital, Ilesa.
Adekunle stated that he was shocked when he saw the lifeless body of his son on a slab in the morgue.
He therefore called on the military to investigate the circumstances surrounding the ugly incident and bring those who were involved in the extra judicial killing to book.
The victim's cousin, who is also a car dealer said he had initiated a call with a Colonel to help secure his car's release when the deceased informed him that a friend had already volunteered to go with him, stressing that he was surprised to hear the news of his death.
He said the captain who is in charge of the barracks should be held responsible for the heinous crime.
They claimed that Yinka's friend who was allegedly subjected to a similar torture Is currently living on oxygen at the emergency unit of an undisclosed hospital.
Refuting the allegation, the Captain of the Infantry Barracks, Lieutenant Tobi Adedapo, described it as unfounded and baseless.
All efforts to speak further with the commanding officer on the incident proved abortive.