The ongoing economic recession is no respecter of persons, as patients have continually lament the hike in the price of drugs across the country. Many patients told The Point that it has been difficult purchasing their medication, especially patients that take daily medication to sustain themselves.
Most of these patients are elderly people, who are either diabetic or hypertensive, and are mostly pensioners, who do not get their pensions as and at when due.
Mrs Eniola Opadokun told The Point that as a hypertensive patient, she could not purchase her medications regularly. She added that the drugs she usually purchased for N100 were now about N250 while another one for N250 has gone up to about N350.
She said, "I don't take my medication regularly again, I only take it when I'm not feeling too well in order to cut cost; and my salary is not even stable. "If there will be an increase again in January, it means that it's only when I have money to buy that I will buy to treat myself."
Opadokun also added that general hospitals, that are supposed to give patients subsidised drugs, could no longer do it, because the hospitals have no supply of drugs and they usually give patients prescription to get the drugs at the pharmacies. Mr. Emmanuel Julius said that most of the drugs the hospitals give to patients are drugs that cannot actually fit into the prescription of doctors.
"I have stopped going to general hospitals, because they have poor supply of drugs and patients still had to go to local pharmacies to purchase drugs at high price. Another
annoying thing is that most of the pharmacies are owned by either doctors or nurses in the hospitals," he told The Point.
A consultant psychiatrist at the Department of Behavioural Sciences, University of Ilorin Teaching Hospital, Ilorin, Kwara State, Dr. Alfred Makanjuola, said that the price of cough syrup with codeine had been hiked because teenagers involved in drug abuse usually
make high demand for the medication.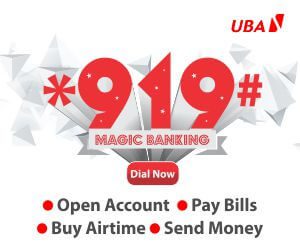 "Teenagers buy cartons of syrup with codeine, tramadol, reflon and other regular drugs, which they abuse and the price of the medication had skyrocketed due to the increase in the demand of such products," he said.
Another source also confirmed to The Point that the price of drugs like tramadol, cough syrup with caffeine and other related drugs, that are usually abused and are in high
demand, had gone up, basically to discourage the abuse.
He, however, concluded that generally, the prices of other drugs had also gone up. However, a visit by The Point to some pharmacies within the Lagos metropolis, showed that a 500mg sachet of Ampiclox, previously sold for N500, now goes for N750, while
a sachet of Metformin (500mg), which is used primarily for the treatment and control of excess blood sugar, had increased from about N400 to over N700, depending on the location of the pharmacy.
A source at the National Agency for Food and Drug Administration and Control, who pleaded anonymity, told The Point that a new fiscal policy will be introduced in January
2017.
The source revealed that the fiscal policy is meant to prevent the importation of drugs like antibiotics, multivitamins and other related drugs that can be manufactured locally in Nigeria, so that people will patronise local manufacturers. He added that only drugs that
Nigerian pharmaceutical companies could not manufacture would be permitted to be imported under the new fiscal policy.
A source at the Lagos State University Teaching Hospital in Lagos said doctors in government hospitals would examine patients and make appropriate prescription,
but the patients would still have to buy expensive antibiotics from private pharmacies, because in such hospitals, the patients can only be given multi-vitamins that are not really exorbitant like strong antibiotics.
He added, "Drugs like Hydroxyurea, Cyclophosphamide, Cyclosporin and Methotrexate, among others, are usually imported into the country and in the process, foreign exchange is needed."
A research conducted recently by U-report (a free SMS social monitoring tool for community participation, designed to address issues that the population cares about),
revealed that 41 percent of respondents were not satisfied with their experience at a health facility, while 42 percent said government needed to improve health care in Nigeria with drug availability being the most important.