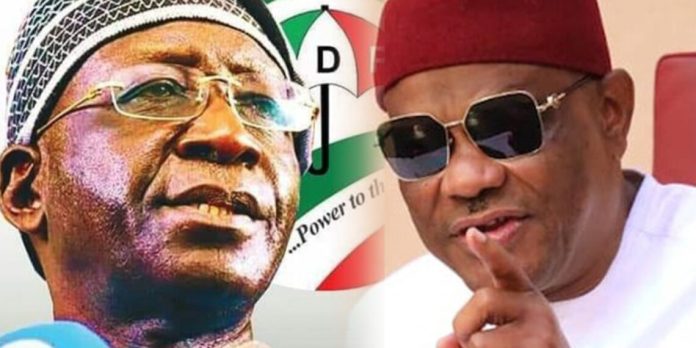 Rivers State Governor, Nyesom Wike, has thrown his weight behind the suspension of the National Chairman of the Peoples Democratic Party, Iyorchia Ayu.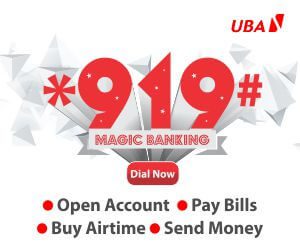 Wike had made the resignation of Ayu as national chairman of the party a pre-condition for supporting Atiku Abubakar, the presidential candidate of the party in the just concluded February 25, election. He did not campaign for him because Ayu refused to heed the call to step down.
The Executive Committee of the PDP in Igyorov Ward of Gboko Local Government Area of Benue State, on Sunday, suspended Ayu after passing a vote of no confidence on him for anti-party activities.
Reacting to the development on national television on Monday morning, Wike said he was fully in support of the suspension.
"First of all, if you are a member of the party will you be happy with the way the party is today?
"It is only in this country that you see someone who has failed woefully and without any conscience would still like to occupy the position.
"In advanced countries, if you are the head of the party, I feel that with such a colossal failure you do not need anybody to tell you to throw in the towel. So, those in his ward from Benue are angry. Before now Ayu ought to have left that office; people were saying we were pushing for Ayu to leave and that we had a hidden agenda to make PDP fail.
"Ayu remained and PDP didn't win, you lost your unit as National Chairman; you lost your ward as National Chairman; you lost your Local government as National Chairman of the party; not only did you take a distant third in the presidential election you also lost in the state gubernatorial election," Wike stated.
Governor Wike said that stakeholders who have PDP's interest at heart cannot sit back and watch it destroyed by individuals who have nothing attached to the party.
He said no one will take directives from a politician who could not deliver his ward and was not able to ensure the party was successful at his local government and state level.
"What then is your contribution," Wike asked.
Wike and four other governors acting under the aegis of the G5 have been at the forefront of the call for Ayu to relinquish power soon after the presidential primaries of the PDP last year. The G5 argued that for fairness, equity and justice, the Northern region should not hold on to the presidential candidate of the party and the national chairmanship. The group made Ayu's resignation from office a precondition to support Atiku Abubakar, but Ayu bluntly failed to heed their request.