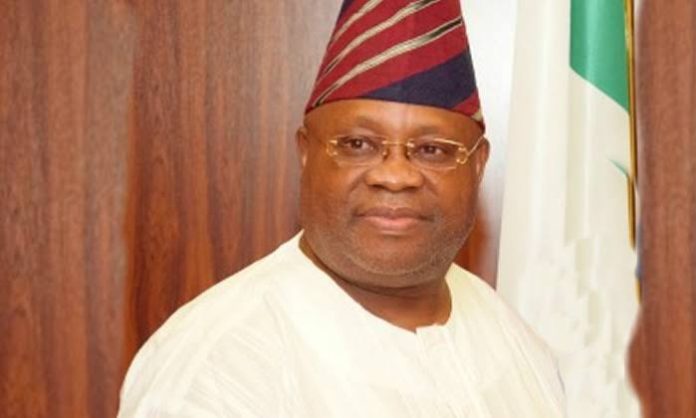 We're battle ready for hitch-free ceremony – Osun CP
New government will meet our handover notes in offices – Oyetola's Commissioner
BY TIMOTHY AGBOR, OSOGBO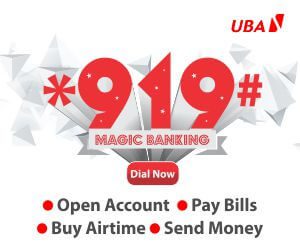 Sunday, November 27, 2022 is the date set for the inauguration of the Governor-Elect, Ademola Adeleke as the 6th Executive Governor of Osun State, alongside and his Deputy, Kola Adewusi.
The venue of the swearing-in ceremony, Osogbo Township Stadium, wears a new beautiful look as the inauguration committee has made several aesthetic designs of the venue.
Speaking on the dignitaries invited to grace the inauguration, the Chairman of the Inuaguration Committee, Bunmi Kenyo, said people all over the world would be at the inuaguration, adding that members of the Nigerian PDP Governors Forum have been invited to attend.
Jenyo, a former Zonal Secretary of the PDP for the South West, said invited guests and people of the state are expected to be on seats at 10am.
On those the committee invited, Jenyo said, "All the PDP Governors, all national executive of the party, all formal Governors, Ministers, serving and former National of Assembly members, not only in Osun, across the country have been invited. We are expecting all persons of goodwill. All citizens are invited to come and witness the historic events that will happen. It's not strictly by invitation. The stadium, according to the stadium management, is up to 15,000 capacity and so we expect that it will be filled to capacity.
"We are bringing people all over the world for the inuaguration. It's a long awaited event. Some Osun State citizens in the Diaspora are trooping in. People from the other states in the country will be in Osun."
Jenyo noted that efforts to stop the inuaguration was prevented by God, adding that, "they have used all sorts of means to stop the inauguration on Sunday but they forgot that this is God's mission. God wants to rescue Osun citizens. I must tell you, Osun State is bankrupt economically, socially and it's God that will revive Osun State through Senator Ademola Adeleke.
"Osun State is going to be the new Israel from Sunday because suffering will be over."
On security at the event, he said, "The Commissioner of Police in Osun State invited all political parties and read riot act to them to warn their members to allow peace. He has said they are battle ready to ensure hitch-free Swearing-in ceremony.
"We will manage the crowd. We have popular artistes that will be showcasing themselves and entertaining the people and other side attractions.
"By the way, the event will be strictly by what the law says. This is a serious business. Entertainment is not the main thing, it's just for PDP to take over governance.
"The stadium was in a bad state and we have to do an industrial cleaning of that place. The white colour has turned brown and the whole place has turned upside down. Don't forget they have been dropping stones and bricks on our ways. Pharaoh created problems for the people of Israel but they won and we are going to win," he said.
However, reacting to the inauguration, immediate past Commissioner for Local Government and Chieftaincy Matters, Adebayo Adeleke, said that the outgoing Governor Gboyega Oyetola had instructed cabinet members to ensure that they put their hand over notes on their office tables for their successors to see.
He made this known while speaking on a radio programme monitored by our correspondent in Osogbo.
"Mr Governor (Oyetola) has directed us (members of the cabinet) to drop our handover notes on our tables in our offices. Those coming will meet them there," he said.
Meanwhile, Osun State Commissioner of Police, Olaleye Faleye has said all security agencies in the state are ready to deal with "political miscreants" who might want to disrupt the inauguration exercise.
Olaleye, who is chairman of the Joint Security Council, revealed this while he led other heads of Security agencies to the Osogbo Township Stadium to inspect it.

He said, "We have heard a lot of rumours and misinformation that the programme may be disrupted. Thugs are coming in to take the pack by force, burn party offices, tear posters. We just want to warn them that they should not dare us, and anyone who wants to forment trouble will have themselves to blame.
"We are aware that there are thug forces and we have met with the executives of the two political parties and they have assured us that nothing will distort Sunday's programme.
"We are equal to that task as we have discussed in the meeting. We have mapped out our plans, We just want to sound a note of warning, nobody should dare us," he added.
However, he appealed to parents to warn their wards, saying, "its not a business as usual. We know our jobs and Osun State deserves better security architecture and we have put that in place.
He encouraged law abiding citizens to approach the stadium to watch the beauty of the inauguration.