BY MAYOWA SAMUEL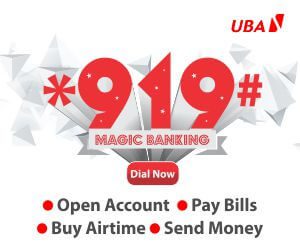 The Abuja Division of the Federal High Court, has dismissed a certificate forgery suit the Peoples Democratic Party instituted against Governor Abdulrahman Abdulrasaq of Kwara State.
The court, in a judgement that was delivered by Justice Inyang Ekwo, on Thursday, held that the case lacked merit, describing the action the opposition PDP instituted against the governor as baseless, unwarranted and constituted a gross abuse of the judicial process.
PDP had in its suit that had the Independent National Electoral Commission and the All Progressive Congress as defendants, alleged that the governor forged his West African Examination Council certificate.
It alleged that the said bogus certificate was submitted to both the electoral body and the APC, in aid of governor Abdulrasaq's qualification to contest election.
The plaintiff, in the suit marked FHC/ABJ/CS/1324/2022, prayed the court to compel INEC to delist governor Abdulrasaq's name from the list of candidates that will participate in the forthcoming general elections.
It prayed the court to invoke sections 171 and 285 of the 1999 Constitution, as amended, as well as section 29 of the Electoral Act to quash the planned participation of the governor in the impending election.
However, in his judgment, Justice Ekwo upheld a preliminary objection the governor filed against the suit, recalling that the same certificate forgery and perjury allegation which was raised against the governor in 2019 by PDP'S former governorship candidate, Rasaki Atunwa, was adjudicated upon and accordingly dismissed for being worthless and unmeritorious.
He held that PDP lacked the requisite locus standi to challenge the primary election that produced Abdulrasaq as the governorship candidate of the APC since it was not an aspirant in the said primary election.
Besides, he held that the suit smacked of an action by a busy body and a meddlesome interloper, stressing that the plaintiff had no right to dabble into the internal affairs of the APC.
The court further held that the suit failed to disclose reasonable cause of action considering that the alleged certificate forgery had been looked into and dismissed by a court of competent jurisdiction.
"Once a court is satisfied with the proceedings before it that they amount to abuse of process, the court has the right, in fact, duty to invoke its coercive powers to punish the party which is in abuse of its process.
"Such power is often exercisable by a dismissal of the action which constituted the abuse. I therefore make an order dismissing this case for being an abuse of process of court," Justice Ekwo held.