The roles Gusau, Bafarawa played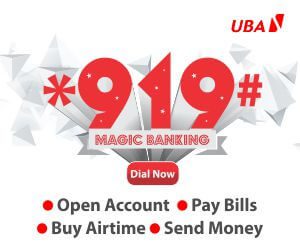 Southern Governors insincere with power shift agitation – Stakeholders
BY TIMOTHY AGBOR AND MOYINOLUWA BAMIDELE-LUCAS
Former Vice President Atiku Abubakar defeated Governor Nyesom Wike of Rivers State in the presidential primaries of the People's Democratic Party because of the latter's "poor strategies, which ended up arming his enemies," analysts have said.
Atiku, the 2019 candidate of the party, on Saturday night, defeated Wike, former Senate President Bukola Saraki and others to clinch the right to fly the party's flag in 2023. He polled 371 votes out of the accredited 767 delegates. While Wike polled 237 votes to place second, Saraki garnered only 70 votes to come third.
Wike had declared in February, while criticising Atiku for saying he would easily pick the nomination of the PDP, that the "result of the primary will shock many people."
He had upbraided Atiku for "taking the delegates for granted."
In a statement back in February by his Special Assistant, Media, Kelvin Ebiri, the Rivers State Governor had said, "I didn't expect him frankly speaking to say that he will always take the ticket of the party. That is going too far and taking the delegates for granted."
Wike, however, said whoever emerged from all the aspirants should rest assured that the entire party would rally around him for victory in the 2023 presidential election.
Speaking to The Point after the primary which was held at the MKO Abiola Stadium in Abuja, a top chieftain of the party from one of the South South states confided in this paper that Wike was to blame for his failure.
He argued that Wike actually gave too much out and in the process "heavily armed his opponents." He further revealed that the governor "played naïve politics, as if he doesn't know that politics is all about interest."
The party chieftain who pleaded anonymity said, "Wike's strategy was poor, his approach was wrong. He stood a good chance, his performance was okay, he is courageous; he is passionate about the party and very committed to it. However, he was too belligerent for people's liking. He was just too combative and bellicose. That was a very bad strategy.
"Yes, his combative and aggressive style was counter-productive. That allowed his opponents to quickly arm themselves. That gave him out. The law of self-preservation drove many of his opponents into an alliance.
"There is a limit to which you can go taking on people if you're a politician, and especially seeking a higher office. You learn the art of stooping to conquer. But he has none of that in his note script."
The source said the fear of Wike was what ignited a failed talk of Northern consensus in the party. "But even when it was thought to be dead, a last-ditch masterstroke turned the table beyond a redeemable point for him."
"He had opponents right at his backyard, yet you're fighting everybody, you're fighting Governor Godwin Obaseki, a fellow South South Governor that can help your cause. You're fighting Governor David Umahi; you're antagonizing Governor Ben Ayade; you're telling Peter Obi he could be the best economist but he lacks character. You heard what Governor Umar Ganduje of Kano told him that he would be a 'good loser.' That was the major reason he missed it. He made too many enemies within a short period of less than 10 months. Of course, there are other factors," the source said.
The Point also learnt of some last minute roles played by some prominent northern elders who assisted Atiku to succeed at the PDP primary.
But beyond Wike's self-inflicted political injuries, there were deft political moves that conspicuously played out on Saturday night with the stepping down of Sokoto State Governor, Aminu Tambuwal.

Atiku's experience and vast network have also been identified as major factors that aided his emergence.
The delegates, The Point was told, were able to identify with the name as they had probably been relating with it in one form or the other over the years.
Lt. General Aliyu Mohammed Gusau (Rtd.), Nigeria's Minister of Defence and National Security Advisor during the Obasanjo, Yar'Adua and Jonathan administrations, as well as a former Governor of Sokoto State, Attahiru Dalhatu Bafarawa, were said to have prevailed on Tambuwal to step down for Atiku.
Tambuwal had withdrawn from the race at the last minute and had also urged his supporters among the delegates to vote for the former president of Nigeria.
"Wike's strategy was poor, his approach was wrong. He stood a good chance, his performance was okay, he is courageous; he is passionate about the party and very committed to it. However, he was too belligerent for people's liking. He was just too combative and bellicose. That was a very bad strategy"
Tambuwal spoke shortly before the commencement of the election at the PDP national convention in Abuja
"Having consulted so many people across the country, the time has come to make the sacrifice for the good of the country and the party and also to minimise rancour and jostle for power among aspirants. I have come to the conclusion to step down from the race. I urge my supporters to vote for Atiku Abubakar," he said.
The failure of Southern Governors to walk their talk on power shift to the South also featured in what was said to be responsible for the PDP result on Saturday night.
The Southern governors had made it clear that the Presidency should come to the South in their numerous communiqués.
But the states in the South are ruled by different parties, especially the two dominant parties, the ruling All Progressives Congress and the main opposition, PDP. While the argument in the PDP was that the North had only taken two and a half years of the 16 years the party was in power and that the focal point should be getting back to government and not zoning, they were easily weakened.
"The PDP governors were between the rock and the hard place. They were confused, I should say. You and I know what it means to be in Aso Rock. You know what it means for your party to be in power and all things considered, if it looks or seems to look like with a Northern candidate the chances are brighter, what would you do? So, at that point, it was lip service to the 'power to shift to the South' mantra.
"Instead, many of the governors dived down discreetly to negotiate the position of Vice Presidency. That was why I said Wike played very naïve politics. He could not see many things. Those he considered colleagues from the same region were negotiating to be this and that; he was too engrossed to reflect or review their 'body languages'. He was busy going solo. He should have known all this."
The first sign that Wike may not have things his way was the instant response he got from a group that claimed to be the Southern Youth Alliance.
He was instantly attacked for upbraiding Atiku over the "I will always get the PDP ticket" statement. SOYA, in a statement signed by its Rivers State coordinator, Ziad Fubara, said the comment by Wike was in bad taste and capable of causing unnecessary division in the party.
The group said, "The remark made by Governor Nyesom Wike seeking to discredit the presidential aspiration of Atiku Abubakar, a frontline politician and statesman, is condemnable.
"We, therefore, want to put it on record that the governor has acted irresponsibly with his odious remarks. We condemn the attack on the person of Atiku Abubakar by Governor Wike and want to make it clear that it is Wike that is indeed causing rancour and division within the PDP. We are a youth group and just recently expressed our endorsement and willingness to support the candidature of Atiku Abubakar in the contest for the presidential ticket of the PDP in 2023."
To our source, that was "shot fired," but Wike never took note.
Reacting to Atiku's victory, a top chieftain of the party and a member of the socio-cultural group of Yoruba people, Afenifere, Niyi Owolade, said Atiku would be more received by Nigerians than Wike.
He said Atiku was most capable of facing the ruling All Progressives Congress and dislodging it in the 2023 general elections, adding that this was why the majority opted for him.
When asked about Atiku's chances if Tambuwal had not stepped down for him, Owolade said, "I don't think Atiku emerged only because Tambuwal stepped down for him. Of course, Tambuwal stepped down and that was a sacrifice on his own side. It played a role but that was not the only thing. There was a feeling that between Atiku and Wike, Atiku would be highly receptive. That people, especially the average Nigerians, would receive Atiku more.
"You know Atiku has been around for quite a while, the experience is there. So, the experience also worked for him. He is somebody who has been part and parcel of the leadership that we can still refer to. That's the leadership of President Olusegun Obasanjo. Look at the economy then, our debt was brought down. But what has the Buhari government done to that, it has taken our debt to the position it has never been before in the history of the nation. The debt profile is worse than any other time in the history of this country. So, this was part of the feeling of ordinary voters (delegates) there at the PDP Convention at the National Stadium in Abuja.
"I was there and there was the general feeling that Atiku, the man with the experience, the man who has been around before, a man who has something good to boast about and who wants Nigeria unified should be supported. That's where he (Atiku) got that appellation, the unifier.
We (Nigeria) are so divided along every line and that's what APC caused. I think this is the time for change and I think it's handy."
Speaking further about factors responsible for Atiku's emergence, the former Attorney General and Commissioner for Justice in Osun State said, "Common sense was mainly responsible for his emergence. The fact is that this time around, PDP wants to win. The APC government has decimated Nigeria. Nigeria in the history of this country has never been plunged into such disrepair and the PDP felt it was very important to come back to rescue and redirect this country.
"So, we couldn't take any chances and thank God that common sense prevailed because in the circumstance that we have found ourselves, there was a feeling across board that it was very important for PDP to come back because when the APC-led government was coming to power, it gave a tripod of promises – security, economy and so called anti-corruption fight. Please, on what scorecard has that government achieved? It has failed woefully on all the three grounds and continues to fail, except anybody is trying to fool himself and make himself happy.
"Nobody ever thought that Nigeria would ever be the poverty capital. At the time the PDP government served, the economy was robust, in fact, Nigeria was declared as the highest growing economy in Africa. We were the economic destination of Africa. But what is happening now, poverty abounds, the insecurity is unbearable, and we have never had it so bad, security-wise. That is what the APC government has done to this country. Enough is enough. We know that Nigerians are waiting to change this government. But we must on our own make sure we get the right people into power and that's why Atiku emerged."
Also speaking, another chieftain of the party, Ebenezer Babatope said it was a good decision for Atiku to have emerged. He added that all those who competed with him were also qualified to fly the flag of the party.
Babatope, a former Minister of Transport, urged Wike, Saraki and other presidential aspirants in the party not to ditch PDP and urged them to work with Atiku to succeed President Muhammadu Buhari.
He also called on the party leadership to meet the Presidential aspirant of the Labour Party, Peter Obi and convince him to return to the PDP.
"We should rebuild the party and rebuild the country. Peter Obi and others should come back. Peter Obi is a fine man, he would have been a fine candidate too if he had waited but that's notwithstanding, we should go for reconciliation and bring them back"
"I couldn't attend the convention but from what I have seen and heard, the party has made a decision and I think it's a good decision. God will bless the decision. So, I am very happy about the result. All the people that contested at the convention are competent. Any of them, particularly, Atiku Abubakar, Saraki, the governor of Bauchi State and Governor Wike would do well. It was good that the four of them actually came to the limelight."
"I want to appeal to everyone in the party to back the efforts of the National Working Committee in ensuring that there is peace in the party. And I want to appeal to them not to be defeated or leave the party. For those who have left, I want to appeal to them to reconsider and return to the party. We should rebuild the party and rebuild the country. Peter Obi and others should come back. Peter Obi is a fine man, he would have been a fine candidate too if he had waited but that's notwithstanding, we should go for reconciliation and bring them back," he said.
Also harping on Atiku's vast experience in Nigerian politics and governance, track records and as a former Vice President of Nigeria, National Secretary of the Atiku Support Organisation, Anthony Opo Okonkwo, listed other factors that aided his emergence as the candidate of the PDP.
He said, "Atiku Abubakar is almost always a come-back kid. He fought through an indigent childhood and with a dint of hard work and perseverance navigated the vicissitudes of life with sheer stoicism. He learned and used the simple virtues of humility and veritable cultivation of friendships outside of his enclave, religion and social bias."
Okonkwo praised Tambuwal who he described as experienced.
"Tambuwal is an experienced politician. He is probably one of the most politically vibrant leaders around. He knows that Nigeria is in tatters under this very dilapidated structure of the Buhari-led APC government and to effectively sweep them away requires the experience, exposure and expertise of an Atiku Abubakar.
"To leave it to chance or gamble would be an instant disservice to assuring a sustainable country. He rescued Nigeria when he rescinded his candidature and endorsed Atiku by urging his followers to vote Atiku whom he called 'the man to save and salvage Nigeria'. Atiku never knew he would take that bow but respects his patriotism.
"Atiku has a very good way of working with the best. He finds them and brings them together. He's not bothered by their ethnic, religious or cultural beliefs. For him, excellence is the mother of competence. He developed such friendship with Southern leaders a long time ago. Many of his employees are from the South. His personal physician of over 30 years, Dr. Ndukwe is an Igbo man. Many people in his position and stature in Nigeria can never trust their health and wellbeing in the hands of anyone outside their flock. His best friends are Okowa, Obaseki, Diri, late Alamieyeseigha, Imoke, Ibori and even Peter Obi who chose another path."
Speaking on the possible choice of a South South Governor as a Vice Presidential candidate, he said, "The choice of Vice President will be placed into consideration after a wide range of factors, including but not limited to character and competence.
"Okowa is an intelligent politician. Given to a few words, he's a tactician and has over the years armed himself with a knack for grassroots mobilisation. He learned it from a steady stream of relationship cultivation he inherited from the Ibori school of camaraderie politics. I don't know if he's being considered but he's very well respected in the party nationwide," he stated.