Tuesday's emergence of popular actress, Funke Akindele, as the Lagos deputy governorship candidate of the People's Democratic Party ahead of the 2023 election, generated mixed feelings among the party's stakeholders. In this interview with MAYOWA SAMUEL, a former PDP governorship aspirant, Gbadebo Rhodes-Vivour, finally sheds light on the circumstances that led to him dumping the party to become a member for the Labour Party. Excerpts: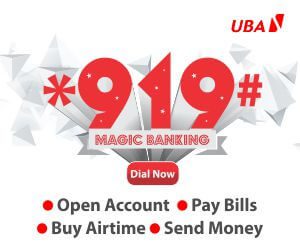 You were among those initially tipped to be picked to be the Lagos PDP deputy governorship candidate for the party's flag bearer, Abdul-Azeez Olajide Adediran. However that didn't turn out to be the case as popular actress Funke Akindele was on Tuesday, eventually chosen for the position. What are your thoughts on the choice of Akindele as Adediran's running mate?
The flag bearer has the right to pick whoever he feels is the best to work with, and since that came out, I had since left the party. I'm no longer a member of the PDP; I'm now a member of the Labour Party, just for certain principles that are very simple. The party must always ensure that it rewards loyalty. It's very difficult for you to demand loyalty from a party structure when it seems that you hold loyalty and members of the party that had shown loyalty in contempt. There's almost a consistent show of contempt for loyal people in the party and it is this reason why you see people don't really give their all in elections because for the most part, they are sent to the field to work for somebody they either don't really know or somebody they feel had not gone through the struggle with them. It's like a general leading an army he has gone to war with, it's very different from a general being imposed on a squadron, the way they'll fight will be different. Based on those principles, I felt that it was about time I parted with the party and I'm now a member of the Labour party.
How will you describe the process and the outcome of the PDP primaries which you withdrew from at the last minute?
You know, with Muhammadu Buhari not signing the amended electoral act, a lot of statutory delegates didn't get to exercise their right to exercise their votes, and you know as strong party men, you tend to have people in the statutory delegates. The ad-hoc is something that will happen just before the main primary. I don't have to go into much detail about that. The primary as far as I'm concerned was free and fair, I can't say that anything negative happened at the primary. People withdrew and the only person that was left got his votes from his own local government. Most of the other votes went to the person that emerged as the flag bearer, but I don't want to comment too much on all that, I can't say I had issues with the process of the primary. I'm sure that you might be aware of the press conference we granted in relation to certain lists. Those are the things we had issues with but all those things are in the past now. A flag bearer has emerged, he has chosen his deputy governorship candidate and I wish them the best of luck on that journey. I've moved on, I'm in a new party and we'll be in the field in 2023 by God's grace. We intend to provide proper dividends of democracy to the people.
"This was not the agreement and a lot of people in the party also felt that bringing a stranger to the party to be deputy to a flag bearer that has only been in the party for six months before the primary is just not acceptable, and it's a slap on a lot of people's faces in the party"
You and the PDP candidate are from the same senatorial district. Many said it won't look right for the governorship candidate and the running mate to emerge from the same district. Why don't you ascribe to that thought?
No, that's an excuse, you know, and it's a very silly one. Let me explain why. Lagos West has 10 local governments. When someone says senatorial district, the fact that Lagos West has 10 local governments robs all those people of representation. Lagos Central, Lagos East has five local governments. So, the idea of equating Lagos West with Lagos Central or Lagos East is already very problematic. You can't equate a Senatorial district of 10 local governments with the largest population in Lagos State to another senatorial district that has five local governments. Also, I'm an indigene of Lagos, I'm from Lagos Island, so my core constituency is Lagos Central which is Lagos Island where my family has been from for hundreds of years. As a citizen of Lagos, I can run anywhere. I ran Lagos West because I was living in Ikeja then. At one point, I lived in Eti-Osa. Therefore, if I choose to come out from Lagos Central, it's okay. That's just an excuse but either way, we'll still become something on the field.
Before your defection, did the PDP try to reach you for reconciliation?
This is the thing, and this might be controversial. Maybe you might follow up by talking to some PDP leaders that you might know. I was asked to withdraw, because there was a plan, or an agreement with the current flag bearer that I will be deputy governor, so I withdrew. I was made to understand that that's how it was supposed to be. After a while, I started hearing all these funny stories, then a number of things happened and they reneged on that agreement. At the point where I stepped out, it was a situation of, you have been treated badly in these situations, this was not the plan, this was not the agreement and a lot of people in the party also felt that bringing a stranger to the party to be deputy to a flag bearer that has only been in the party for six months before the primary is just not acceptable, and it's a slap on a lot of people's faces in the party. This wasn't very encouraging and I said you know what? Face your ambition on another platform.
Now that you've dumped the PDP, how do you now see the chances of the PDP in 2023?
As a member of the Labour Party, I will tell you now that we are the main opposition. We have the whole energy of the youthful population in Lagos behind us. We have the OBIdient youths behind us. There's so much going for us because now, we are in an era where people are tired of the status quo. They are tired of the same old kind of people that don't really have passion for governance. It's more either of a popularity contest for them or something to be bought with the money they have. People are now yearning for a situation where you have leaders that are bright, vibrant, intelligent, visionary and have some level of integrity. The time of turning your eyes away from how someone made their money or turning your eyes away from the fact that a person does not have a certificate or is not cerebral enough to actually lead and everything is just jaiye jaiye dance dance, that time has gone. The Labour Party is actually creating a new standard and creating a new approach to politics. We are really setting a new standard because the quality of minds and brains in the candidates that are coming forward are not just the regular people that you know probably don't have a degree or are looking for their certificates or have questionable sources of income or that their pedigree is lagging. So, you'll see a new standard and if Nigeria embraces that, we'll set a new paradigm for the quality of leaders that will then surface in our politics. You know there was a time, if you think about the people that founded our party in Nigeria.
These were people you'll not question how they made their money, the degrees that they had or their integrity and they had vision.
There are mixed feelings regarding the kind of influence the Lagos PDP leader, Bode George, has in the state's party affairs. What's your own opinion about his influence in the party?
Power is given to you based on responsibility. You can't be accusing somebody of imposition when that person foots most of the bills in the party. If they are about to throw you out of your campaign, or party secretariat and it's one person that's constantly footing the bills, and then something is about to be agreed or shared, and this person demands either to have a say on it but you live in it, you can't dare complain. You cannot want power without the responsibility that comes with it and that seems to be a problem that I've seen with a number of people that keep citing Chief Bode George. Nobody is perfect, no man is infallible. They have their own flaw, at every odds, all of us do, but in the time I've spent in the PDP which was about six years, you find that leadership is not just about I'm a big man, it's about what you can take from the party, it's also about what you can give to the party, what you're going to sacrifice to the party, especially when it's election season. The issue and problems of the party that you are constantly addressing, making time for and getting involved in. You also find a lot of people that keep fighting that they want leadership, before now, most of them are just positioning themselves to be gateways for money that they expect or hope will come down from Abuja for them to perceive 50 percent of it, this is the reason why we lose elections.
You also find that there's always a lot of in-fighting in the PDP but when they are outside for election, you don't see that same energy. You see people fighting to be leaders among themselves in the PDP, you see young men fighting each other, but to come fight APC like that, you don't see that happening. So you start to find that it's a situation where people are just trying to get into position to be gate keepers for inflows of money. Then this also ties into the situation of imposition, this imposition doesn't necessarily happen because of Chief Bode George. It's usually a conspiracy and it goes all the way back to Jimi Agbaje to Musiliu Obanikoro and now to the flag bearer. You have someone like Bukola Saraki that will feel that this is the person that can solve this problem in Lagos, and then that tie into the chairman Iyorchia Ayu. They are not coming to Lagos to ask the opinions of the people in Lagos, all these leaders come together and buy into it. There's a saying that an army of sheep led by a lion is more likely to win a war than an army of lions led by a sheep. If people are in a party looking at their flag bearer as somebody that's not one of them, will not protect their interest, don't really know this person or what he stands for, he's not been through… That's why Funsho Williams was so loved. Funsho Williams came into the party a few years before the election, even when he was in the AD (Alliance for Democracy), the people with him were still the people who loved him and you see it in numbers. He contested to win which was why he was murdered. So, that's the status we are trying to get back to. We can't keep marking attendance every four years and leaving the state of Lagos in the hands of somebody that believes Lagos is for his family that should be divided between his wife, son and his colleagues, that's not acceptable. The Lagos State Government, you can imagine the kind of financial strain that they are on, having to foot the bills of all of Tinubu's escapades at the national level.
Almost $170 million was spent to deliver him at that APC primary. Anyone can criticize Babajide Sanwo-Olu as much as they want but I feel so bad for him because I'm certain that Tinubu is just taxing him and he just has to bring these monies, it's just very unfortunate.
The president's second tenure lapses in May, and if we heed to the clamour for power rotation, it is expected that the next president should come from the South. Your former party's presidential candidate is from the North. When you were in PDP, were you in support of his emergence?
Honestly by principle, and I won't hide this, it is on my Twitter. I always thought that it was time for a power shift. The PDP cannot claim to have been in a town council when Nigeria experienced eight years of the Fulani leading us, it was the most disgraceful times in our political history where nepotism was rife, where the government was filler. It was just about me, my kinsmen handling, leading and ruling Nigeria but unfortunately, to the detriment of the people. I mean, you know what a Dollar was in 2015, and you know what a dollar is now. You know what a Pound Sterling was, you know what the diesel price used to be before. So, it's not subjective, these are objective things, numbers don't lie. So, it's very insensitive and entitled for people to feel like it doesn't matter that a Fulani has led for eight years, we can just get on with it and the PDP produced Southerners for so long. The worst part of it for me was the fact that most of these people that were pushing this narrative were the same people that had the Northern agenda in 2015. They left the PDP to bring in a Northerner, unfortunately, they were not the ones selected in the primary. So, they could have lived vicariously through the northerners they brought but they didn't, they decamped back to the PDP. So for me, that narrative is very weird, that's the narrative they put but he has emerged. Atiku is a formidable candidate, he's contested to be president since 1999, his structure across the country is remarkable, especially if you are expecting a politics of the same old, but I don't think 2023 will be anything like the same old thing.

The Labour Party practically is not as strongly grounded in Lagos as the ruling party. What is the party going to do to out-stage the APC in Lagos?
When people say a party isn't as strong, I'm sure you've been feeling the pulse of this OBIdient movement and the chance of the Labour Party. To know the logo to go for at the polls, it's the papa, mama and pickin. That slogan directly tells you what is on the logo. During the campaigns, these are the things we've been ringing in people's minds and ears and then just creating a structure that absolves all these energies of people that want to participate in politics and they are not looking for the money or stipends you are going to give them. In fact, they are submitting their own money and donating their time. There has not been a time like this since, in fact in APC in 2015. A lot of those young people that were shouting change were doing it based on what they were hoping to get, and a lot of them knew that they were just packaging Buhari and it didn't matter. They just turned their eyes away from the incompetence and insisted that he's the person that will bring the change, only for him to come and ruin Nigeria.
With your defection to the Labour Party, what is your aspiration with the party? Are you looking to vie for an elective position or an appointment?
I just came into the party, I'm talking to leaders. Obviously, I have ambition and I've made that known, so they would do everything to decide who the best person would be. We are putting it in the hands of God, we are networking and telling ourselves and to the powers that be in the party at the grassroots, at the high level, and just trying to show that we have a vision not just for Lagos but for the party as well. And also my antecedents as well, selling that idea that I've done this before, at least, I've done half of Lagos, and when I contested, I had the most votes in Lagos State in the PDP, to meet that number and experience that one cannot really take away from anybody.
"I can only imagine what would have happened if a Christian-Christian ticket was pushed out, the North would have had a field day. I think maybe he's trying to relive the MKO period but Nigeria is so divided now and that cannot work"
Peter Obi was a PDP presidential aspirant before he defected to the Labour Party. How do you see his chances against strong contenders like Atiku Abubakar and Bola Tinubu?
I used to be of the impression initially that it's about spending money, your structure and all of that, but the politicians have always driven politics in Nigeria. That's why you see low voter turnouts; you see the average in Lagos State is about 24 per cent. But for the first time, you are seeing people pick an active interest by themselves. They are not waiting for you to come and do campaigns or pull them out or bribe them. They are taking responsibility, so once politics becomes people driven, it completely redefines the political dynamic and that's what we see happening to Peter Obi right now, and he has not even started campaigning. This is just the energy that he's coming with right now, and the perception, consistency and quality of thinking. He literally is the president that Nigeria needs, people in APC and PDP agree, they know that our economy is in dire straits and needs to be saved, and the only person on any of these ballots that comes close to having a vision or an idea on how we can move Nigeria forward is Peter Obi, it's the fact. You listen to someone like Tinubu speak, he's talking about recruiting 50 million youths into the army and feeding them corn and Agbado. And then you listen to Atiku speak, yes there are some who are quality but it's still the same thing. What he has said, at least, that I'm happy that I've heard him sort of mention is restructuring. But not in terms of the economy, being able to manage it, to cut down our inefficiencies which are what we are dealing with. We literally spend all our money on consumption, not production, and that is what needs to change.
What are your thoughts on Tinubu's Muslim-Muslim ticket?
Oh! That is terrible. The situation that Tinubu found himself which he was always going to find himself in because as a Southern Muslim, he will always start things with a Northerner and Northern Christians will not be seen to bring in as many votes. If we are saying money buying votes kind of premise that they've been working on, it won't be about policy, it won't be about Nigeria being elevated to another level, it will just be about the status quo, they will bring out money on the election day to buy votes, they will rig and get into power, that's what they will focus on. And like I said, Muslim-Muslim ticket is extremely insensitive. I can only imagine what would have happened if a Christian-Christian ticket was pushed out, the North would have had a field day. I think maybe he's trying to relive the MKO period but Nigeria is so divided now and that cannot work.
Finally, how would you score the performance of Governor Sanwo-Olu so far?
Sanwo-Olu finds himself in a very difficult situation because of the way he emerged and how Akinwunmi was removed. Ambode was removed because he dared to challenge some of the norms that had plagued APC for so many years. So, I imagine that a Sanwo-Olu will only be paralyzed with fear of changing any of these things. He's really just been there as a gateway to just continue the looting of Lagos as far as I'm concerned. You've seen all the money that has been spent, and he's funding the election.