Balarabe Shehu-Kakale, a member of the House of Representatives (PDP-Sokoto), says the party will retain the governorship position in the forthcoming 2023 General Elections.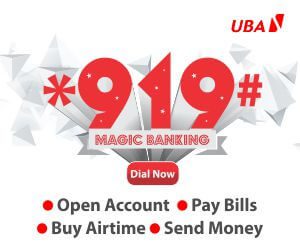 Shehu-Kakale said in an interview with the News Agency of Nigeria on Sunday in Abuja that as far as the 2023 polls were concerned, PDP is good to go in Sokoto State.
The lawmaker, who represents Dange-Shuni-Bodinga-Tureta Federal Constituency, said that the party had not however left any stone unturned in trying to win the hearts of the people of the state.
He said:" This is through quality deliverables of works, services and human capital development at all levels by the state and local governments, as well as other elected officials.
"Governor Aminu Tambuwal has a scorecard that has been commended by all in the areas of human capital and Infrastructural development.
"There are also issues on education reforms, basic, secondary, almajiri education and out-of-school children reforms.
"There is also the remodeling and mainstreaming, huge investments in higher education especially the sponsorship of hundreds of foreign students to study high value courses.
"He has also done so much in health, agriculture, security and civil service, financial and fiscal reforms, among others."
According to him, the electorates in the state are comfortable with the administration and style of leadership of Tambuwal.
He added that the people of the state were also comfortable with the PDP governorship candidate, Sa'idu Umar and his running mate, Sagir Attahiru-Bafarawa.
Shehu-Kakale said: "We are doing a lot of work, still consulting and also reaching out to people, everybody is important, women, youth and businessmen and farmers.
"The state government is still working hard to make people see reason in the team and the need to continue with the good works of the governor.
"So, with the scorecard and gale of defections into the party, we are sure that PDP is set to win the governorship election in the state."
Shehu-Kakale said that this also applied to them as representatives, insisting that the people were the witnesses.
"So, we leave everything to God and by His grace, we are hopeful our people will give us another chance to represent them.
"We are all confident, we have done our best, we are doing our best and with the constant moblisations and interactions, we are sure of victory," the lawmaker said.
In another development, Shehu-Kakale, has enrolled over 4,000 indigent persons in an innovative healthcare Insurance programme, 'Lahiya Sak/SOZECOM Health Waqf Partnership'.
He said that he floated the programme in partnership with the Sokoto State Zakat and Endowment Commission and the Sokoto state Contributory Health Scheme Agency.

He listed other partners to include the National Health Insurance Authority and Federal Road Safety Corps, Sokoto State command.
He said that the first phase of the programme was targeted at 200 pregnant women, 250 youth, 200 aged, 150 physically-challenged and 200 almajiris pupils.
He said: "This is a healthcare Waqf programme that aims to provide comprehensive medical coverage as well as preventive and promotive health interventions.
"It will also provide for an annual incremental number of beneficiaries under the constituency, the good people of the state and Nigeria at large.
"The programme would significantly shoulder financial burden of needy patients, whether hosptalised or under serious medical emergencies."
The lawmaker said that the programme expected collaboration and contributions from individuals or groups, corporate and private organisations.
According to him, the health Waqf-branded scheme is based on the principle of community ownership and informed participation particularly on matters that are sensitive to their religious beliefs especially Halal Insurance principles.
Shehu-Kakale said:" This explains how individuals are obliged to cooperate and protect one another especially on such important matters as healthcare.
"Lahiya Sak/SOZECOM health partnership policy framework covers health and general Halal insurance needs of my constituents and the people of the state as a whole," he said.
The lawmaker, who is also a Medical Doctor, said that the programme was introduced as an alternative to other conventional health insurance policies which the people have refused to embrace over the decades.
"These conventional insurance policies are believed to go against Islamic moral ethics/teachings on Interest (Riba), Gambling elements in insurance (Almaisir) and extreme risk and uncertainty (Al-gharar) elements all of which are outlawed in Islamic insurance," he said.
According to Shehu-Kakale, the programe among other core objectives aims to achieve universal health services access through introducing health Waqf and an integrated Ambulance services.
He said that already, three ambulances were provided to each of the three local governments that make up the constituency.
"The scheme also strives for sustainability and solidarity in financing and plays an active role in complementing the efforts of the state government and Sultanate Council in facilitation, promotion and extension of national healthcare services.
"To have a transparent demographic statistical data, poverty and health indices for inclusive development in meeting the rights and responsibilities of the communities, state and country.
"To provide health education and to reach out to the rural dwellers particularly on common health challenges.
"They include maternal health, cancers, diabetes, hypertension, child health, malaria and mental health, water and sanitation, among others,"Shehu-Kakale said.