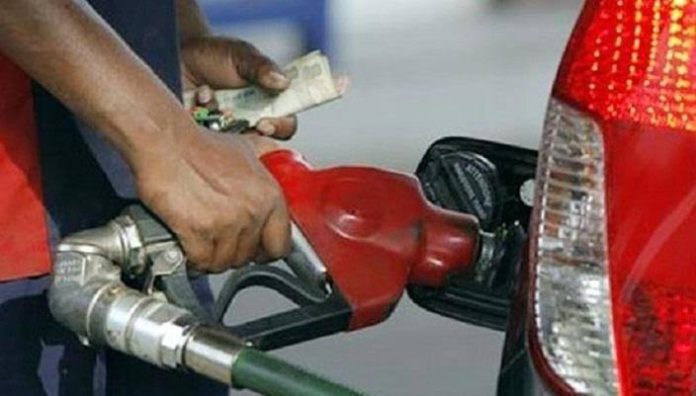 Market forces responsible, says NNPCL
BY TIMOTHY AGBOR AND FESTUS OKOROMADU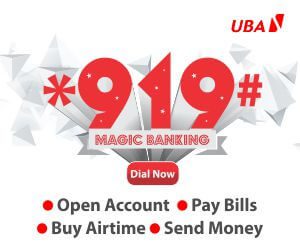 Petrol prices in Nigeria hit their highest level ever on Tuesday.
The prices at the retail outlets of the Nigerian National Petroleum Company Limited located in Abuja jumped from N537 to N617 per litre, sending shock waves around the country as within minutes other outlets around the country adjusted their prices.
However, the Group Chief Executive Officer of the NNPCL, Mele Kyari, attributed the latest rise in the pump price of petrol to the interplay of market forces.
Kyari disclosed this on Tuesday afternoon, after a meeting with Vice President Kashim Shettima at the Aso Rock.
The NNPCL boss said the sector was only facing the realities of market forces on the price of the commodity following recent deregulation.
He said consumers should expect that the price of petrol will sometimes go up and at other times come down due to market forces.
He said that the current increase in the pump price of petrol in Abuja from N540 per litre to N617 was not a supply issue, stressing that the country had robust supply of the vital commodity.
"Nigeria has over 32 days of supply and is not short of petrol," he said.
Meanwhile some residents of Abuja say the price hike was causing them unbearable hardship as cost of transportation and prices of goods and services had continued to soar.
A visit by our reporter to the NNPC filling station in the Central area of Abuja confirmed that the pump price of petrol had been adjusted to N617 per litre from N539 it sold on Monday.
Similarly, some major and independent marketers had adjusted their petrol pump price to N620 per litre, while some were still selling at N540 and N550 per litre within the city.
Some motorists and residents who spoke with our reporter said they were not happy with the latest development.
A motorist, Ade Adeoye, said it was becoming unbearable to maintain his family under the current circumstances.
"The hike in the price of petrol is affecting everything. Apart from food items, the price of spare parts has also increased. Meanwhile, passengers are becoming more conscious of the rise in transport fares hence restricting their movements.
"Before now, people used to move freely, so we can do more trips and thus make good profits. But since the last price hike, passengers' traffic within the city has reduced.
"The most unfortunate part is that even though we spend more on petrol now the hike in transport fares cannot be increased in the same proportion, while the prices of other goods have also increased.
"Now that they have increased it again and some people are even saying it may rise to N700 per litre, I don't know how we're going to cope," he said.

Ade, therefore, called on the Federal Government to compel NNPCL to fix her refineries to stem continuous fuel price increase.
Another resident, Mrs. Ndidi Adaobi, narrated an incident that took place in a filling station in the Jabi area.
"I was in a queue waiting for my turn to buy fuel, about five vehicles were ahead of me and the pump price was N545 per litre but after sometime the station manager came out and asked the fuel attendants to stop selling.
"When we asked what happened they said they have gotten instructions to adjust the price to N620 per litre.
"Some people left but I decided to buy the little I can afford, at least to take me home from the office today," she lamented.
She appealed to the media to help tell the government that the situation in the country was becoming unbearable for the masses.
"There is a need for the government to intervene in some ways.
"We hear of palliatives for the poorest of the poor but this is affecting everybody and everything, how do they (government) think the ordinary citizens can survive under this situation?" she asked.
Another resident, Abu Abubakar, narrating his experience at a filling station said, "I saw that queues were beginning to emerge in filling stations around Utako where my office is located. I then decided to join the queue and fill my tank because I was suspicious of the possibility of a new hike.
"Unfortunately, after spending about an hour in the queue, just two vehicles before my turn, they said they had increased the fuel price to N620. The question that came to my mind was, even if there is an increase, must it take effect with the old stock?"
Abubakar tasked the government to act fast to ensure that the local refineries are working.
"Money was budgeted for them. NNPC must come out and tell us what the situation with those rehabilitation contracts is," he said.
Also, in Osun State, motorists and commuters have expressed displeasure over the new pump prices of petrol.
In separate interviews with some commercial transporters and travellers, it was revealed that the new pump price came to them as a shock.
They said it was surprising that the new government at the centre has been subjecting citizens to more hardships since its inception, adding that fares would be increased as a result of the new price.
In Osogbo, capital of Osun State, some of the commercial drivers and motorcyclists who spoke with The Point urged President Bola Tinubu to save the nation from drifting into total collapse.
A bus driver at Lagos Park in Aregbe area, Ayuna Muideen, said, "We are hearing about it (the new price) too but I have not been able to see fuel. I feel that's their normal approach whenever the price of fuel increases, the marketers used to close down and hoard fuel."
In Ibadan, it was a similar situation as some filling stations hurriedly closed shops, with their managers saying that they were awaiting further directives from the authorities.
The few filling stations that were selling the product witnessed long queues of vehicles, while they were selling for between N560 and N650 per litre.
A motorist, Anu Alani, said he woke up on Tuesday to see that many filling stations were not open for business and those who were selling increased their price to N650 per litre.
"I was thinking that when I go farther, I would see where I could buy fuel at the normal price but I didn't. I don't know what to do again as the economic situation is already bad," Alani said.
Another motorist, Mrs. Ayoola Olaoba, said that she would have to find a means of leaving the country, as things did not look like it would get better soon.
"I bought fuel some days ago at N520 only for me to see some of my colleagues saying it has increased to N620. I said just like that?
"I do not think I can continue with the uncertainty trailing the present economic situation," she said.
A commercial motorist, Gbenga Oriowo, said that the new price would definitely have an attendant effect on transport fares.
"I am still in the queue now and there is little or no probability that I will get fuel, and even if I get, I cannot but increase the transport fare. We will all have to bear the situation," he said.
Oriowo said that the government needed to explain to Nigerians what was going on and the rationale behind the new price regime.
Another motorist, Mrs. Funmi Alli, said some major marketers had closed their filling stations, saying that this had contributed to long queues where the fuel was available.
She expressed the fear that the fuel price increase would have spiral effects on food prices and other things, which might increase the hardship already being faced by Nigerians.